The Facial Cleanser Selena Gomez Swears By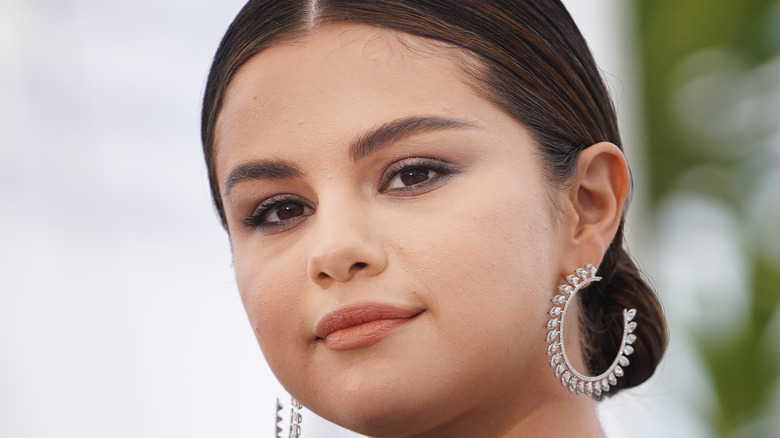 Shutterstock
Mainstream celebrities and celebrity makeup artists alike have been dishing about their favorite makeup products from across the price tag spectrum, which has been an important step in helping people at home not only understand which products the stars use, but also which products are trustworthy and will do the job for the best price. So far, celebrity makeup artists have revealed their favorite primers, eyeshadows, and mascaras, and now other celebrities are stepping in.
This time, actor and pop singer sensation Selena Gomez has revealed the facial cleanser that she can't live without. This, of course, comes after the release of her very own beauty brand, Rare Beauty. Rare Beauty boasts a variety of products from foundations and concealers to lipsticks and eyeshadows, per Elle. "People of my generation have all this pressure to look a certain way, and I wanted to make a line that took away a bit of that pressure," Gomez said of starting her own line. "I use real people in the campaigns. I have 48 shades of foundation and concealer. It's all very clean and easy. I wanted people to feel safe."
Rare Beauty launched in September 2020, and now Gomez is dishing more on her favorite products outside of her brand.
These products make Selena Gomez's skin glow all day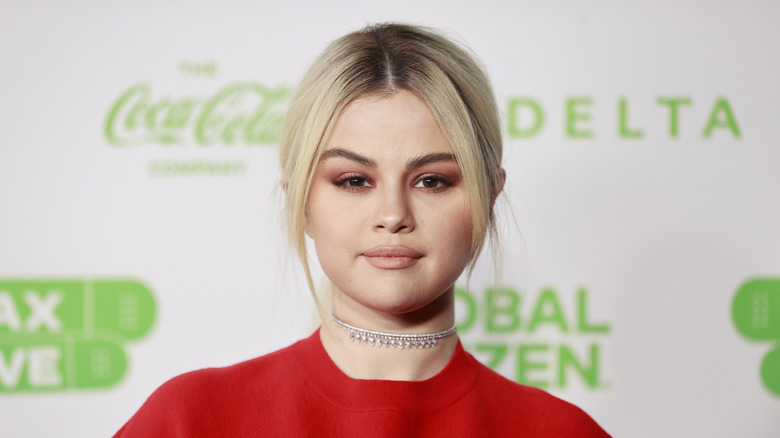 Emma Mcintyre/Getty Images
Selena Gomez has dominated the music industry, and now her eyes are set on the beauty industry. When she's not using her own products from her Rare Beauty line, Gomez has a set of products from other brands that she uses in her everyday routine. Among these products is her favorite facial cleanser, which, according to Elle, is a soothing foam facial cleanser like the option from SkinCeuticals. 
In a video with Vogue, Gomez revealed that she has combination skin (both dry and oily), so a soothing foam cleanser works wonders. "It actually helps because I have dry skin," she said. "But in certain areas, I have oily, which is really annoying."
Next up for Gomez is moisturizer, and her routine wouldn't be complete without the Tatcha Dewy Skin Cream. She described the product as "thick and yummy" in the video, and its product description would likely agree.
According to Sephora, Tatcha's Dewy Skin Cream is a "rich cream that feeds skin with plumping hydration and antioxidant-packed Japanese purple rice for a dewy, healthy glow." It's perfect for dry and normal skin, and can be used to alleviate dryness, unevenness, and/or dullness in your skin. This cream comes in a 50 ml package and retails at Sephora for $68.
This product makes Gomez's skin shine like the sun as seen in her video for Vogue, so we can see why she likes it so much!