Why Breegan Jane Was Interested In The House My Wedding Bought - Exclusive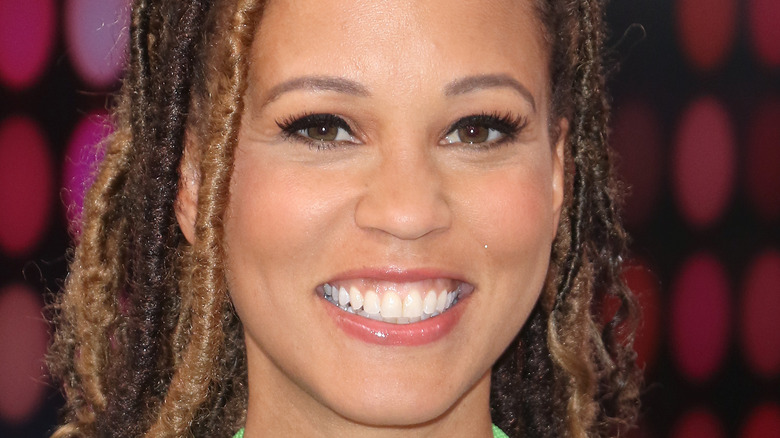 Jim Spellman/Getty Images
If you ask Breegan Jane's mother, she'll tell you that her daughter has always been interested in interior design and all things beautiful. When Jane was young, she would play around with gold paint and create designs on the ceiling of her bedroom. In high school, she would even paint ornate trim around her house, which she says would often happen in the wee hours of the morning. But it wasn't until many years later that Jane realized that these interests could be more than a hobby — they could be a career.
Breegan Jane is an interior designer whose humble beginnings of DIY painting turned into entrepreneurship and her own store, which led to appearances on various home and design television shows. Perhaps her most notable TV spot was on the reboot of "Extreme Makeover: Home Edition."
The List sat down via Zoom with Breegan Jane for an exclusive interview where she told us all about what exactly led her to this point of her career and "The House My Wedding Bought," which — for those who don't know — is her very first solo show.
Breegan Jane is excited to help couples making big life decisions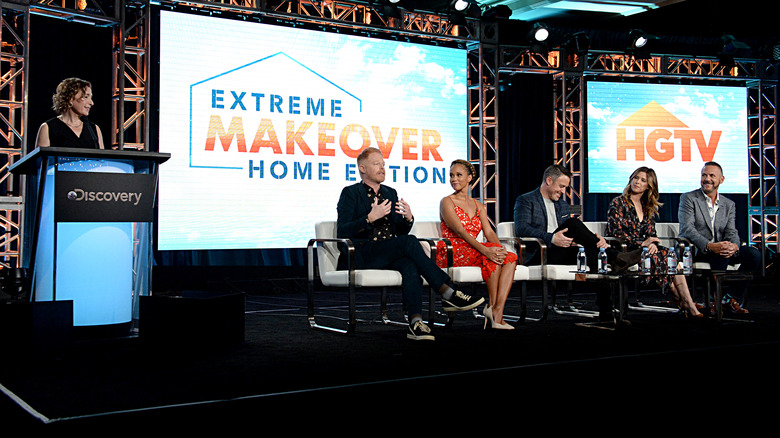 Amanda Edwards/Getty Images
Breegan Jane admitted that while she loves her job, one of its downsides is that it can be relatively isolating. "Our professions center around our businesses and not necessarily interacting as much with people who think like us, and nerd out over the same things," she explained in the exclusive interview. After the inherent isolation that arose from the COVID-19 pandemic, Jane believes that what people need the most right now is being part of a family — which is exactly why she loves HGTV. In fact, she revealed that she jumped at the chance to work with HGTV, a team she says is full of "like-minded, creative individuals."
Jane was approached by HGTV to start her very own show after having worked with them for three years, for a Discovery+ show called "The House My Wedding Bought." It centers around Jane as she helps newly engaged couples simultaneously navigate planning a wedding and buying a house. Jane swoops in to help the couples figure out how they can save money in the house-buying process in order to afford their dream wedding.
How does Breegan Jane navigate working on weddings?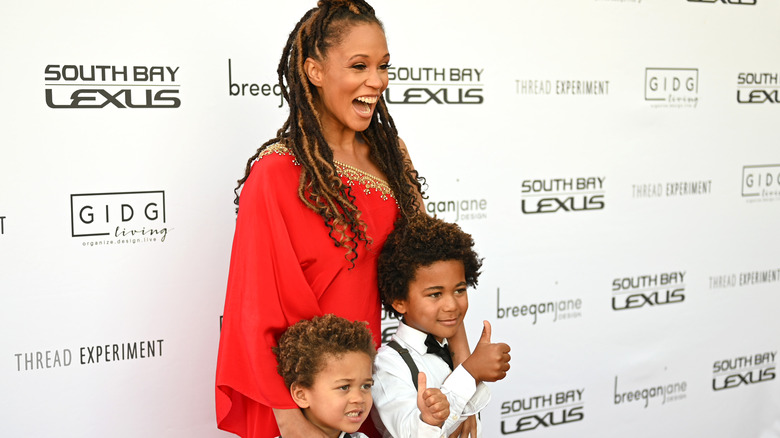 Andrew Toth/Getty Images
Breegan Jane wants her clients to feel comforted throughout making these big life decisions and reminds them to stop every once in a while to enjoy it. "Right now, when people are starting their new lives founded in their love, it's time to create the home you want, and have the wedding you want with all the people you love around you," Jane explains. "When you reach that point [and] you've never done it before, there's so many exterior pressures, and shoulds, and it's confusing to really understand your options." 
Interior design is a piece of cake for Breegan Jane. But what about the other half of her show that focuses on weddings? Is this a challenge for her? Cool as a cucumber, she doesn't let the pressure of helping plan a wedding intimidate her. "When you are inside homemaking and hospitality, event planning is a portion of that that I have had experience with," she confesses. She explained that having been married before, she understands from personal experience what the pressure of planning a wedding is like, an experience she is able to use to help her clients.
In the end, no matter what she's helping these couples navigate, Jane says that they've all become near and dear friends of hers — and you can see it all unfold on her new series, "The House My Wedding Bought."
"The House My Wedding Bought" is available to stream on discovery+.