Is This How Jared Kushner's Father Really Feels About Nikki Haley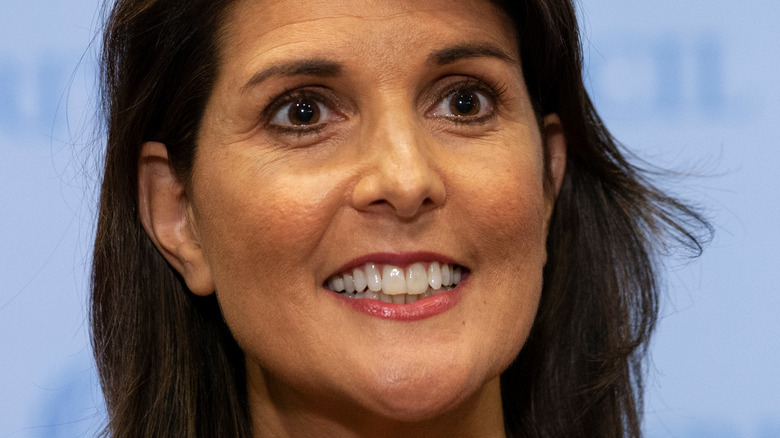 Shutterstock
Over the past few months, Nikki Haley's future in the United States government has been a bit up in the air. Back in 2016, Haley was chosen to fill the role of the United States ambassador to the United Nations. Even after she resigned from the position in 2018, the former South Carolina governor maintained a close relationship with former President Donald Trump. In fact, this relationship is so close that, when asked whether or not she was considering running for president in 2024, Haley said that she would only run if Trump did not. 
"I would not run if President Trump ran, and I would talk to him about it," Haley said during a news conference at South Carolina State University in April, according to CNN. However, while speaking at an event in New Jersey on July 11, Haley hinted coyly at the fact that she would have "a big decision to make at the beginning of '23," per Vanity Fair.
Given the fact that Haley is still close with Trump, it makes sense that she would at least be running around in the same social circle as Charles Kushner. The powerful real estate developer, who is the father of Trump's son-in-law, Jared Kushner, received a pardon from Trump in 2020 for the charges he faced back in 2005 that involved 18 counts of tax evasion and making illegal campaign contributions, according to People Magazine. This, it seems, proves that the pair enjoyed a friendship of sorts.
Charles might be supporting Nikki's rumored 2024 presidential run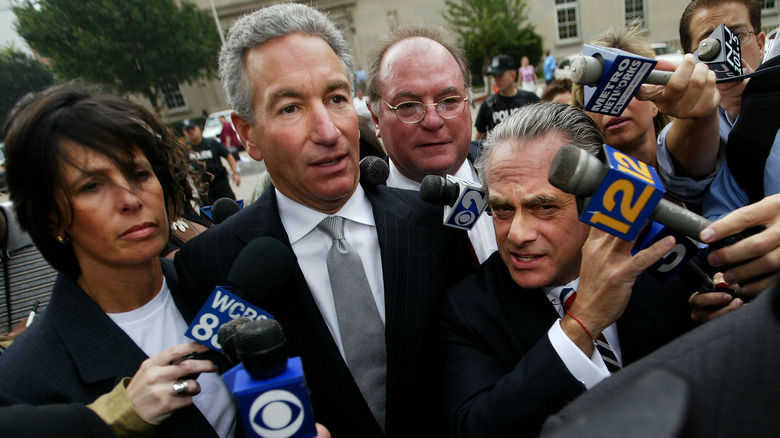 Chris Hondros/Getty Images
Charles Kushner is quite influential in the American political system. Aside from the fact that he is a successful businessman and real estate developer, Charles has repeatedly donated to the campaigns of past political figures and is the father to Jared Kushner, former senior advisor to Donald Trump. 
Despite his seemingly chummy relationship with the former president, Charles might be supporting a different candidate in the 2024 presidential election. Earlier this week, two sources close to Charles confirmed that he invited around 20 friends to meet Nikki Haley at his beach house on the Jersey Shore. The source told Vanity Fair that Charles predicted that Nikki would be the first female president and encouraged attendees of the event to make donations to her Stand for America PAC. 
Though Jared and his wife, Ivanka Trump, did not attend the event, they were spotted visiting Nikki and her husband, Michael Haley, at the Kiawah Island beach club in South Carolina, according to Vanity Fair. Now that it seems both Donald and Nikki are running for president, Jared and his family will have quite a big decision to make in 2024.