Chrishell Stause Shares Details About Her Selling Sunset Cast Members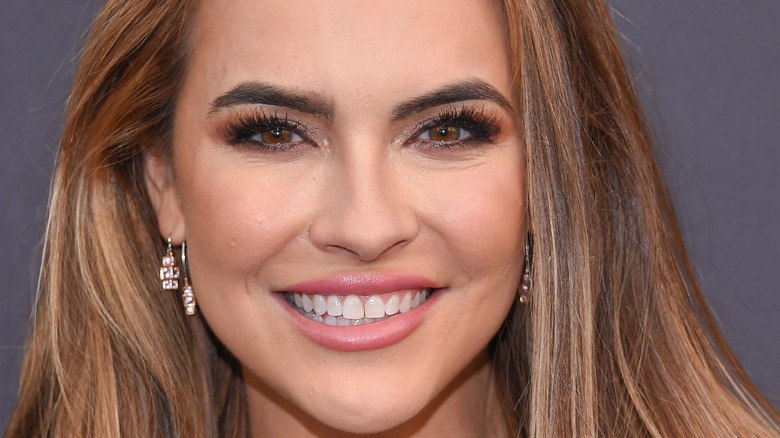 Shutterstock
In 2019, soap opera actress Chrishell Stause joined the Oppenheim Group and quickly became one of the most popular reality television stars as a cast member on "Selling Sunset." For those unfamiliar with the Netflix reality show, it involves a cast of women who sell the most luxurious real estate properties in Los Angeles. Just like nearly every other reality show, the cast members of "Selling Sunset" deal with their fair share of drama on and off-camera. The most tumultuous relationship on the show exists between Stause and Christine Quinn. The rocky relationship between the co-stars began when Quinn accused Stause of being "two-faced" at a pool party at the end of the first season. Since that pivotal moment, Quinn and Stause have been at odds with one another over the course of three seasons of the show, per Elle Magazine.
Contrary to her tumultuous relationship with Quinn, Stause enjoys a relatively close relationship with her other co-stars on the show. Along with Quinn and Stause, the fourth season of the show will see the return of stars like Jason and Brett Oppenheim, Mary Fitzgerald, Heather Rae Young, Amanza Smith, Maya Vander, and Davina Potratz. Vanessa Villela and Emma Hernan will be joining the cast of "Selling Sunset" for its fourth season, according to Entertainment Tonight.
Stause shares striking similarities with a new cast member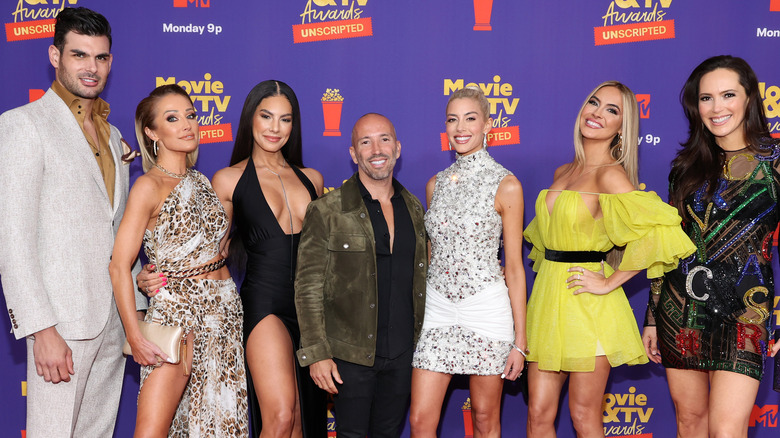 Amy Sussman/Getty Images
During an interview on an episode of the Not Skinny But Not Fat podcast released earlier today, Chrishell Stause spilled the details on her new castmates and the status of her relationships with the returning stars of the show. According to Entertainment Tonight, Vanessa Villela is a Mexican-American actress. In fact, as Stause explained during the podcast episode, Villela essentially did in Mexico what Stause did in the United States — she appeared in soap operas. As you might imagine, this helped the pair click right away.
The other "Selling Sunset" newbie, Emma Hernan, is an entrepreneur, CEO of Emma-Leigh & Co., and luxury real estate agent, according to Entertainment Tonight. Despite the fact that she shares similarities with her new co-stars, Stause hints at some future drama surrounding the newbies. "I personally think they're great," Stause said on the podcast. "I've loved working with them. You know, it wouldn't be 'Selling Sunset' if that were the case with everyone. So there will be a little drama with that."
While Stause is still holding firm to the fact that she will never have a friendship with her "Selling Sunset" nemesis Christine Quinn, she did speak about her close relationship with the show's other stars. "We were all just in Vegas together," Stause said on the podcast. "We're all like, really genuinely friends. And we see each other constantly, whether we're filming or not."
The fourth season of "Selling Sunset" is set to premiere on Netflix at some point this fall.