The Best-Selling Shoes Of All Time On SHEIN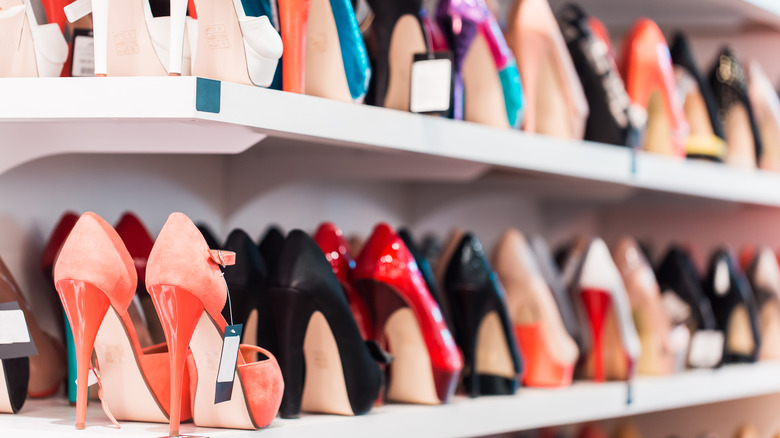 Shutterstock
Why struggle with buying clothes in person when you can build your dream wardrobe from the comfort of your home? SHEIN, the China-based fast-fashion retailer has quickly become the internet's favorite for its trendy styles and cheap prices. Though there's been some concern as to why their clothes are so cheap (they outsource the actual manufacturing of their clothes), they are certainly extremely accessible for those who want to get a bigger bang for their buck. 
Perhaps the best part about SHEIN however is their wide range of products. From clothing to outerwear, bathing suits to intimates, SHEIN has it all. Their shoes, in particular, come in a variety of colors, styles and sizes. While the summer season has the website flooded in sandals and mules, SHEIN's best-selling shoes are a testament to their durability (via SHEIN). 
Catering to both staples and signature pieces, SHEIN's best-selling shoes page is filled with both neutral colored and statement pumps. Classy and dainty, strappy heeled sandals are listed next to D'Orsay pumps that will surely elongate your feet and legs. The sandals also include some styles with clear over-the-toes straps for a more trendy look, and even some holographic heels for a fun peak of color.
Perfect for every season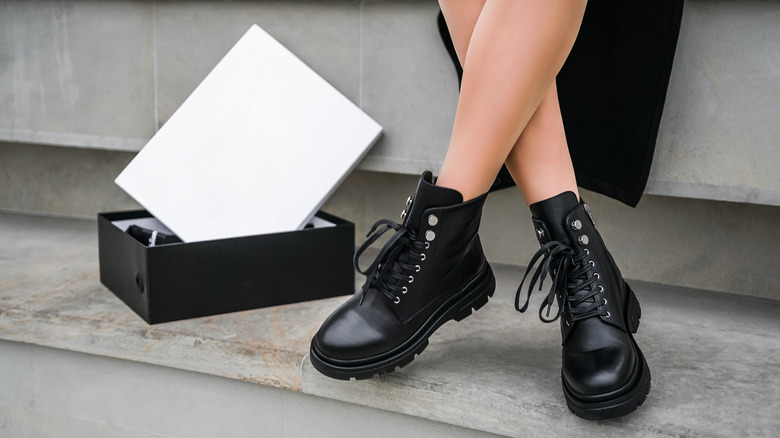 Shutterstock
While SHEIN's current collection of shoes is perfect for the warmer months, their best-sellers remain at the top regardless of the season.
Past the heeled sandals and dainty pumps listed on their best-selling page, SHEIN knows that you can never go without a solid pair of white sneakers and some comfortable, yet stylish black boots. From knee-high black boots (both heeled and non-heeled available), to a pair of chunky combat boots, they are perfect when you want to add a little edge to your outfit. SHEIN also has ankle-length black boot options for a more casual day-to-day look. Whether you pair them with jeans and a top or counter them with a flowy dress for some edgy romance, black boots go with almost every outfit.
As for the white sneakers, SHEIN's best selling shoes reflect what we all know to be true – they are a closet must. From the sleek whites modeled after Adidas' Stan Smith model, to the chunky Fila-esque shoes (though if you ask us, those should be left behind) that have Gen-Z going crazy, there is something here for every taste. They even have Golden Goose dupes for the perfect bargain deal on designer look-alikes.