The Truth About Bryce Hall And Elle Danjean's Relationship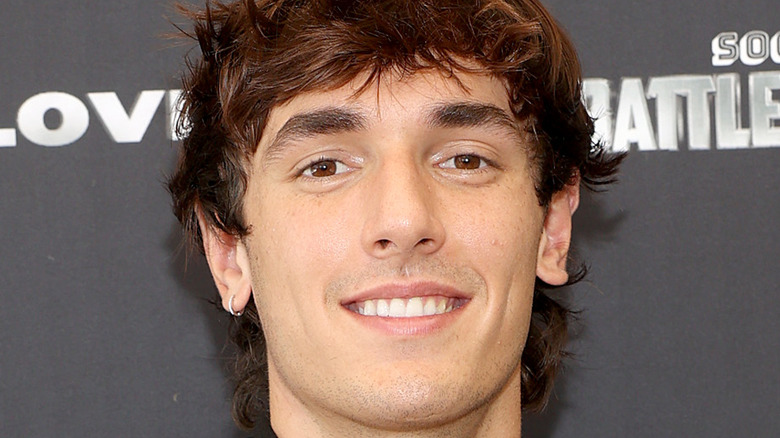 Rodrigo Varela/Getty Images
It's been a few months since TikTokers Bryce Hall and Addison Rae called it quits. The two reportedly ended things in March 2021, according to Cosmopolitan. However, before that, they were in an on-again, off-again relationship since 2019. Prior to that, the TikToker and YouTuber was linked to another social media star — YouTuber Elle Danjean. According to Distractify, the two had a very public relationship back at the beginning of 2019. 
They even appeared in each other's YouTube and TikTok videos, but since their split, there doesn't seem to be any photos of the two together on the internet. However, there is a video on Hall's YouTube channel explaining their breakup (as this is apparently a viral trend for creators). Even Business Insider reported that breakup videos have become the thing to do, even though relationship expert Dr. Peter Pearson claims making them "requires a level of narcissism, emotional disconnect, and insane marketing skills, none of which are useful in a relationship or a breakup." While some creators like David Dobrik and Liza Koshy and Taylor Holder and Charly Jordan filmed their breakup videos together, Hall's video was solo.
Bryce Hall and Elle Danjean had an altercation after they broke up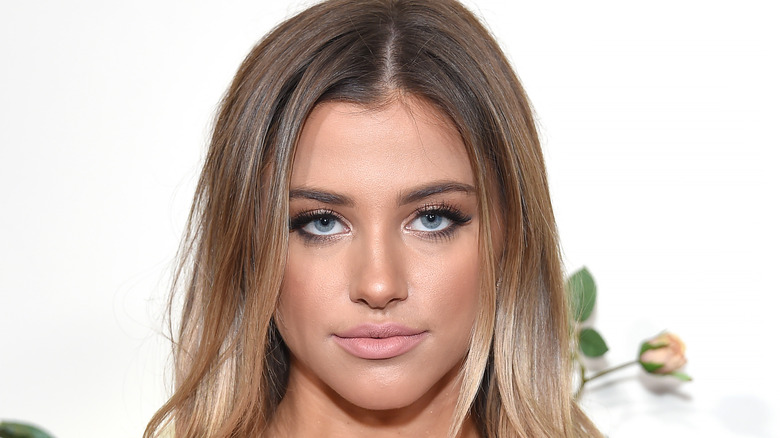 Shutterstock
With very little evidence of their relationship on the internet and a one-sided breakup video posted to Hall's channel, you may be wondering what Bryce Hall and Elle Danjean's relationship was really like. According to HITC, Danjean was part of Jake Paul's 's Team 10 house, which was a content house created in 2016. While Hall claimed in his breakup video that the two remained close — minus all the "kissing stuff" — after their relationship, it seems there was more to the story. 
Hall later posted a follow-up video explaining more about the breakup after videos were leaked of Danjean hitting her ex. Hall said that Danjean came to his house while drunk and got aggressive with him after he refused to give her back her nicotine Juul (via HITC). Hall filmed the altercation to send to Danjean later to show her how she was behaving, but the video got leaked after he shared it with a few friends. 
It would only be a few months later when Hall would be linked to TikTok star Addision Rae. Now, he is rumored to be linked to another influencer, TikToker Riley Hubatka (via Dexerto). However, those dating rumors seem to be just that — rumors. Hall even said Hubatka is "like his sister" before jokingly going in for a kiss in a TikTok they made together to clear the rumors.