What The Anniversary Gift Trisha Yearwood And Garth Brooks Gave The Carters Really Means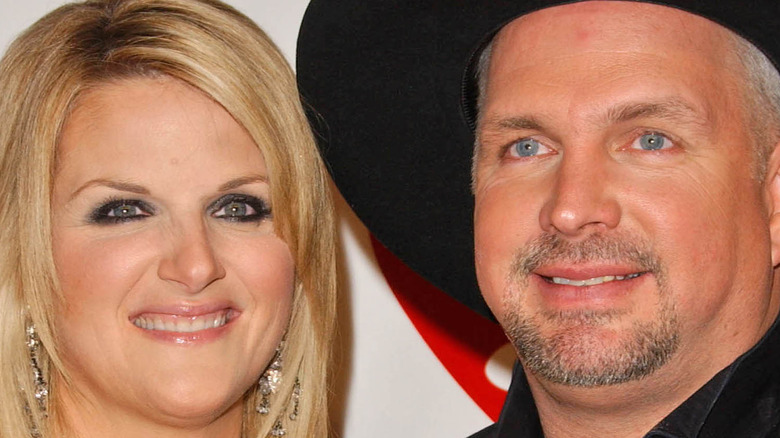 Shutterstock
Former President Jimmy Carter and former First Lady Rosalynn Carter marked their 75th wedding anniversary this month. And they truly celebrated in style. Aside from becoming serious couple goals and nabbing headlines with adorable quotes about their long-lasting relationship (via CNN), the former first couple also had a party to commemorate the special day. According to USA Today, 300 guests were present for the event, which took place in Carter's hometown of Plains, Georgia.
Two of those lucky guests were Trisha Yearwood and Garth Brooks. People reported that the superstar couple came through with a unique gift that had special meaning for the landmark anniversary. Brooks and Yearwood got the Carters a red convertible that was built in 1946 — the year the Carters got married. How sweet is that?
The Carters' close friend Jill Stuckey spilled the tea about the gift. She told People that the musicians were able to sneak the car into the Carter residence a week before the event. After it arrived, Secret Service members helped hide it out of sight from the Carters on the compound. That way it was a surprise when Yearwood and Brooks gave it to the former president and first lady hours before the party began.
Trisha Yearwood and Garth Brooks' gift was a success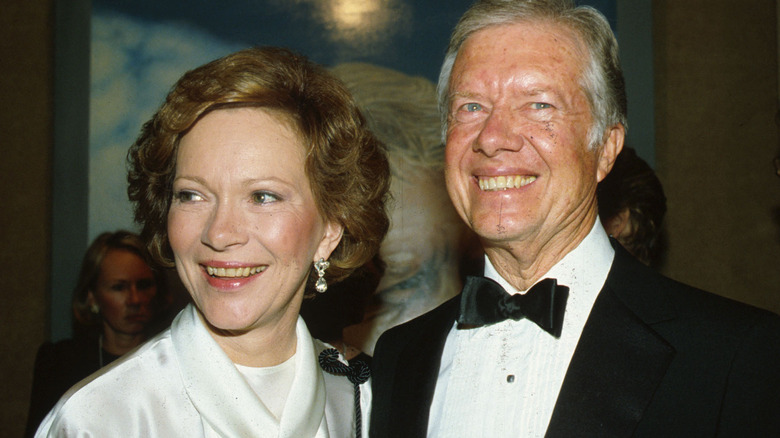 Yvonne Hemsey/Getty Images
Stuckey emphasized that the Carters were "very excited" about Trisha Yearwood and Garth Brooks' thoughtful gift. "Bright eyes and big smiles and ... very excited time," she said. Of course, their excitement stemmed from more than just the new car. "But there was so much special [about the day] because the people that were here from all aspects of their lives," she added.
Yearwood and Brooks were in good company at the party, which was also attended by the likes of former President Bill Clinton, former First Lady Hillary Clinton and Speaker of the House Nancy Pelosi (via CMT News). If you're wondering how the famous couple snagged an invite, you may be surprised to learn that they are close with the Carters and bonded over a mutual appreciation for Habitat For Humanity (via Wide Open Country).
Brooks had nothing but positive things to say about the former president and his wife in an 2019 interview with Yahoo. "What the Carters stand for is what we should all shoot for as human beings," he said. "If we're going to get anywhere as a human race, this is the path we want to follow. So anything keeping any kind of light on that path and those two people's dreams, then count us in.