The Small Detail Big Bang Theory Fans Never Noticed About Penny's Purse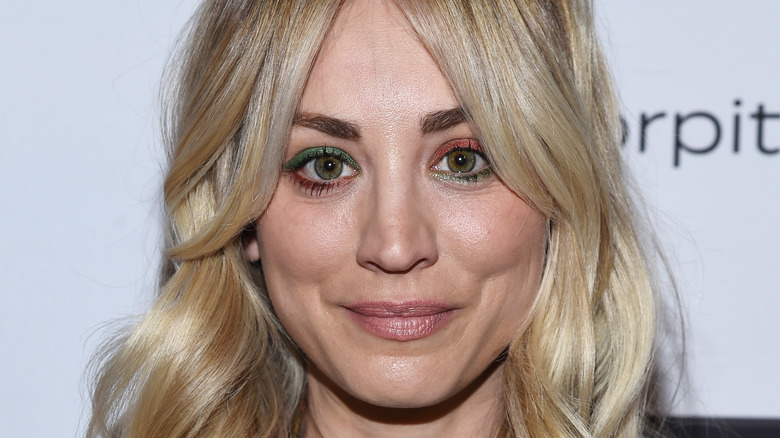 Amanda Edwards/Getty Images
"The Big Bang Theory" aired from 2007 until 2019, and in that time fans grew to love the ragtag group that was Sheldon, Leonard, Raj, and Howard. While the four scientists made up the main cast from the beginning, Penny — played by Kaley Cuoco — was also central to the show's storyline all the way until the end. Her character changed a lot over the series, but one thing stuck with her. Here's the small detail that fans of "The Big Bang Theory" never noticed about Penny's purse.
Speaking about the moment she found out that the sitcom would end at Season 12, Cuoco told Variety, "The one thing we all agreed on — we came in together, we go out together." And while Cuoco entered the show as fun-loving Penny who totally perplexed the boys next door, she ended it as Penny Hofstadter, Leonard's wife. Reflecting fondly on the role to Entertainment Weekly Cuoco said, "I'm going to owe all of my career to this show. No matter what I do after this. This is what made us who we are. We were here for 12 years. This is a big part of our career."
INews outlined that Cuoco's career has spun 30 years, and playing Penny was such a monumental part of that. However, there was one part of Penny's look that stuck with her from episode one.
Kaley Cuoco's character used the same purse throughout the entire series
While "The Big Bang Theory" creators tweaked the cast's appearances over the 12 seasons, they used one prop for Kaley Cuoco's character throughout. The Things noted that Penny had the same purse from episode one to the final episode. The slouchy, brown shoulder bag can be seen by Penny's side when she's out at work, with Bernadette and Amy, or with Leonard. It was basically a main character in its own right.
While other bags came and went in the series, the brown tote was a pretty big constant for Penny. Worn On TV noted that while her hair length and style changed, her laid-back, girl next door (quite literally) style never faltered. She was often seen in flannel shirts and button-downs. Penny is also a massive advocate for some funky pajamas, but can glam it up too.
Over 12 years, Cuoco developed Penny into what felt like a full human being. And talking to iNews, Cuoco said she lent into her role. "I think there's a misconception that people that are on shows for a long time get worried about being pigeonholed," she said. "I used to laugh because I was like, 'if I'm typecast as the girl next door in a ­sitcom for the rest of my life, that's the best thing that could ever ­happen to me.'"