Is This When Covid-19 Vaccines Will Be Available For Kids?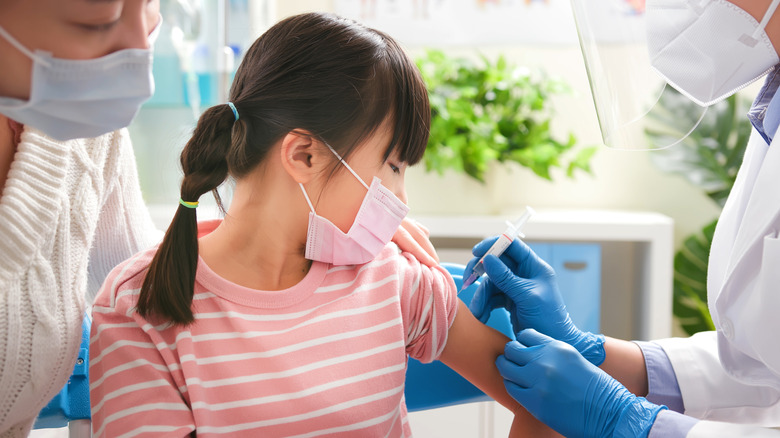 Shutterstock
The Covid-19 vaccine has been available to kids over the age of 12 since May (via Reuters). Since then, NBC News reports 600,000 adolescents have received at least one dose, with the CDC continuing to encourage teens to get vaccinated.
Meanwhile, kids younger than 12 continue to wait for the vaccine to be approved for their age group — this as the delta variant threatens to upend progress we have made in our fight against the virus. NBC News reports that as of the first week in July, 4 million kids have been diagnosed with the illness. That scary number accounts for 14.2 percent of new cases.
Many online outlets like The Mercury News are asking what is taking so long for a vaccine to be available for children? CNN reports that the update on its progress isn't too different from what we heard months ago — that Pfizer and Moderna are still underway with trials to ensure the shots are safe for the youngest Americans.
Don't expect kids to get vaccinated this fall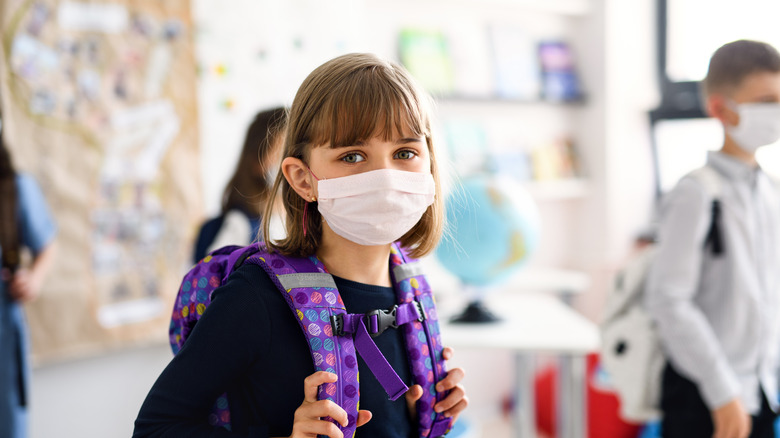 Shutterstock
CNN notes the ongoing trials for the Covid-19 vaccine for kids are working out the proper doses, with Dr. Chip Walter, a pediatrician from Duke University telling the outlet, "I understand parents' concern in wanting their children to get vaccinated, but we have to make sure we're doing the best and safest thing for children." That includes monitoring kids for side effects.
With that in mind, according to the Food and Drug Administration, we could be months away from a vaccine becoming available for children between the ages of 5 and 11 (via WRAL). Initially, reports suggested early fall would be the timeline. Now, it's looking like early to mid-winter is the earliest drug companies would seek emergency authorization for use of the vaccine, after trial results are available in September.
This will not accomplish many parents' goals of getting their children fully vaccinated in time for the start of school (via KNWA). This, as the CDC has said face masks for students and teachers are not needed for fully vaccinated individuals, and some school districts are making mask wearing optional for all.