Jason Tartick Reveals Why His Proposal To Kaitlyn Bristowe Was A Nightmare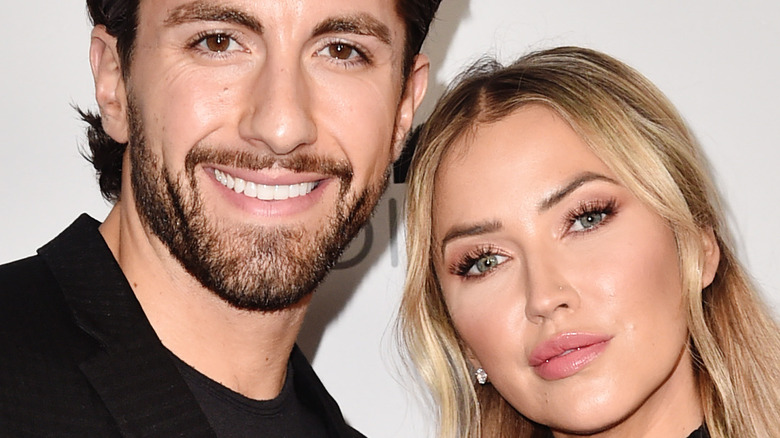 Alberto E. Rodriguez/Getty Images
Nothing could be more stressful than proposing on national TV on "The Bachelor" right? Wrong. According to former "Bachelorette" star Jason Tartick, who once competed for the heart of Becca Kufrin, asking Kaitlyn Bristowe to marry him IRL was a "nightmare" (via PopSugar). Why? Well it had to do with logistics apparently, with the 32-year-old explaining during an episode of the "Click Bait With Bachelor Nation" podcast that it wasn't about money or making his proposal the most thrilling ever (via People).
"The problem is is there's so many moving parts in our lives right now," Tartick said about his life with the former "Bachelorette." And it was super important to the reality star to involve Bristowe's friends and family when he asked her to be his wife.
Tartick actually had a plan — but you know what they say about those. "Then, COVID hits," he recounted. Remember, both Tartick and his bride-to-be were infected.
But a worldwide pandemic was far from his only hurdle to pulling off a perfect proposal.
Jason Tartick had to go to plan C and D and so on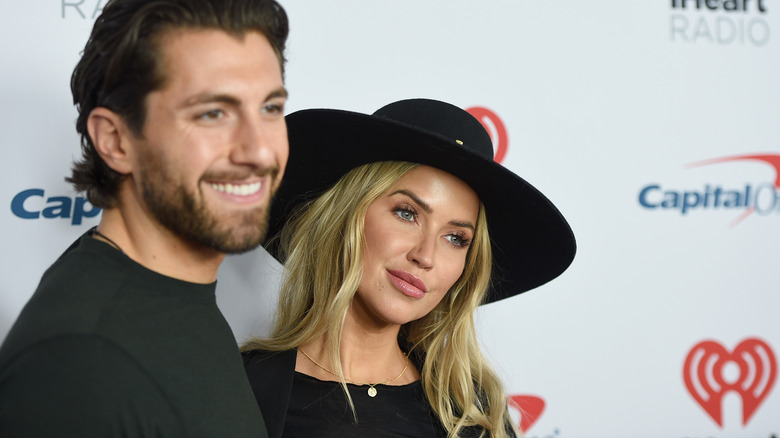 Joshua Blanchard/Getty Images
"So I thought we had a good plan in place and then boom, 'Dancing with the Stars' hit," Tartick went on to share during the podcast (via People). Good thing Bristowe won her season since her rehearsals and air dates put a wrench in Tartick's plans to propose!
"So the planning process was an absolute nightmare of trying to figure out what I could do, but then it got to a point like, you can't let the uncontrollables control your entire life. So [I] just had to make something work," Tartick went on to explain.
This is just what he did, except that plan didn't work out either, with Tartick explaining he wanted to pop the question in Mexico, but border issues with bringing his bling with him prevented that from happening.
Ultimately, the reality star ended up proposing on the "Off the Vine" podcast Bristowe hosts, which adorably is where the couple met (via Cosmopolitan). We guess it all worked out in the end!