The Real Reason Kim Kardashian And Nick Cannon Broke Up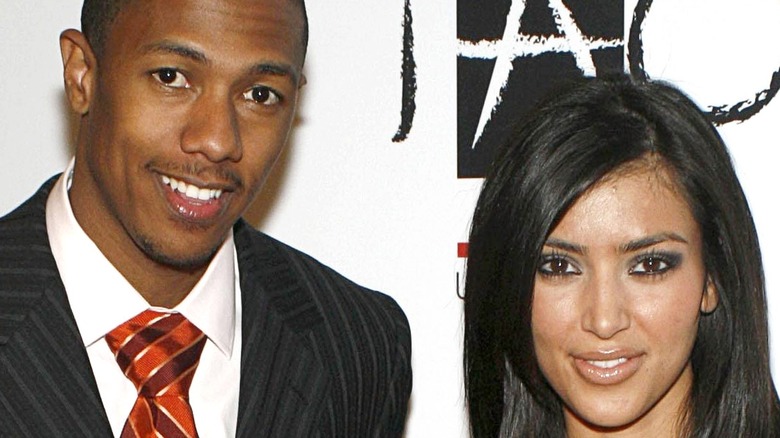 Shutterstock
Sure, Kim Kardashian has had her fair share of famous exes (the most recent being her ex-husband, Kanye West), but many rarely remember her brief fling with television host Nick Cannon. Though it is unclear exactly when the pair started dating, Cannon said that he first met Kardashian while on the set of "Moesha" in the late '90s or early 2000s on the annotated title track of his mixtape called "My Side of the Story," according to InStyle. At the time, Kardashian was dating Ray J who she later created a viral sex tape with. Capital FM reports that Kardashian and Cannon between 2006 and 2007.
While Kardashian has been famously silent on the subject of their brief relationship, Cannon has been more decidedly more outspoken about the details of their romance. Since their breakup, Cannon has described Kardashian as a "great girl" and has spoken about their relationship openly in many interviews, according to InStyle. In fact, in 2018, Cannon told DJ Vlad that he actually introduced his then-girlfriend to her future husband, Kanye West, at an event. "Me, Kim, and Paris Hilton went to a club in New York, Lil Kim was there ... Kanye came to my table and I was like 'Yo, meet my chick, Kim.'" 
Though Kardashian and Cannon disagree on the seriousness of their relationship (Kardashian avoids even confirming that their relationship was more than just a fling, according to InStyle), Cannon has spoken candidly about their tough split in previous interviews.
The couple's split involved Kardashian's infamous sex tape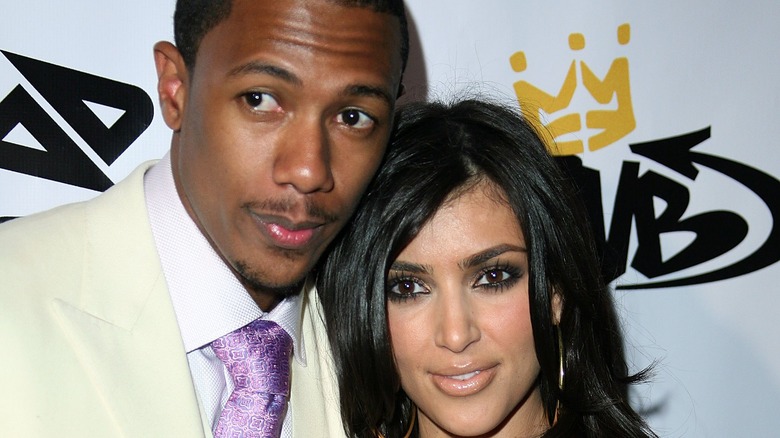 Chad Buchanan/Getty Images
In 2007, just months before the first episode of "Keeping Up With The Kardashian" aired, Kim Kardashian's sex tape she filmed with ex-boyfriend Ray J in 2002 was leaked to porn company Vivid Entertainment. According to The Sun, Kardashian sued Vivid Entertainment and settled out of court to the tune of $5 million, allowing the company to distribute the video as they pleased.
It seems as though Kardashian was still dating Nick Cannon at the time that the sex tape was released, and, though the tape was created before the couple started dating, Cannon immediately took issue with its existence. In a 2012 interview on "The Howard Stern Show," Cannon revealed that Kardashian had repeatedly denied that the sex tape had existed at all.
"This was my issue. We talked about this tape ...  And she told me there was no tape. If she might have been honest with me I might have tried to hold her down and be like 'That was before me' because she is a great girl. She's actually one of the nicest people you'll ever meet. But the fact that she lied and told me that there was no tape? And I still think she might have even had a part to play with [its release]," Cannon told Howard Stern, according to Huffington Post.
While Kardashian has since expressed regret about filming the sex tape, she has never spoken publicly about the role it had in ending her relationship with Cannon.