Julia Stiles Reveals Her Favorite Heath Ledger Memory From The 10 Things I Hate About You Set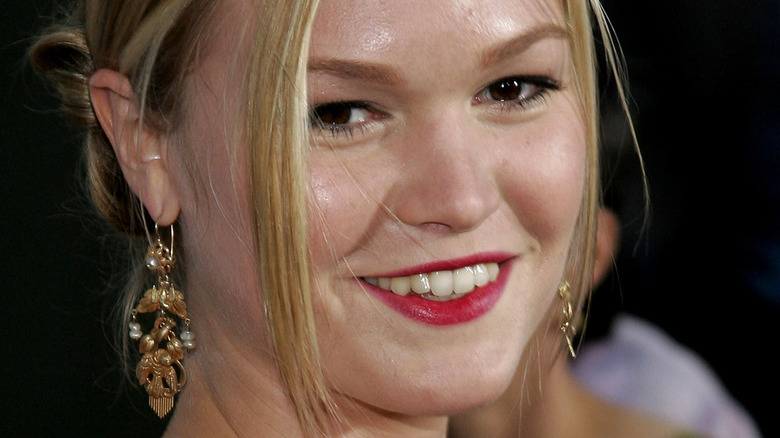 Shutterstock
Gil Junger's "10 Things I Hate About You" is a '90s classic. The film follows the unexpected love story between headstrong Kat Stratford and bad boy Patrick Verona, orchestrated by Kat's little sister Bianca and her crush Cameron (via IMDb). 
The romcom is packed with tons of style inspiration, an unforgettable dance number, and a bunch of rising stars. "10 Things I Hate About You" served as a launchpad for Joseph Gordan-Levitt, Gabrielle Union, Julia Stiles, and Heath Ledger.
Just as the chemistry between Stiles and Ledger's characters was palpable on the screen, the co-stars shared a strong connection behind the scenes as well. Stiles revealed to HuffPost that she saved a note Ledger wrote to before he passed away. She explained, "It said — I forget the beginning of the quote, but it's like, 'Dance like you've never heard the music and love like you've never been hurt.' It was so sweet. I almost cried. That was his goodbye note to me." Aside from cherishing the sweet note Ledger left Stiles, the "Jason Bourne" star holds onto a special memory from their time filming together (via Mirror).
Heath Ledger had an unexpected talent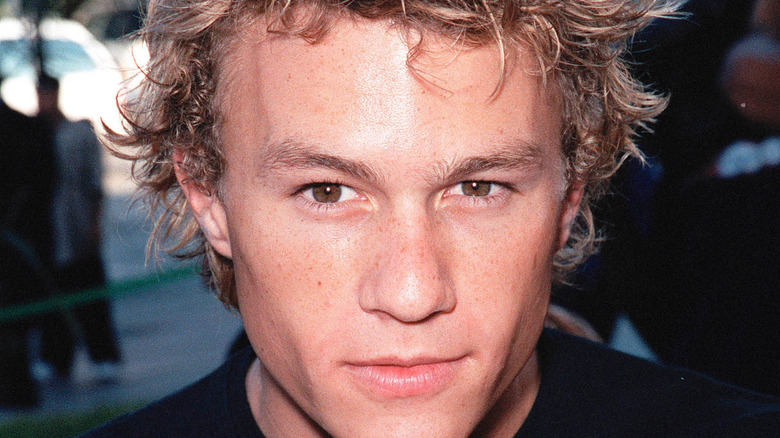 Shutterstock
In an interview with News.com.au, Julia Stiles revealed that the cast of "10 Things I Hate About You" "hung out all the time.". During their many hours of bonding, Heath Ledger often shared with his costars his favorite hidden talent. 
"He was always a delight. He had a didgeridoo he'd bring with him and he'd play every day," Stiles explained. "I'd never seen one before, it was such a novelty." This didgeridoo is a wind instrument that is made from bamboo and shipped like a pipe (via Didge Project). It has a deep Australian history, like Ledger who was born in Perth (via Britannica).
In her interview, Stiles also revealed that there were a few of her cast members got to know one another extremely well. She said, "Of course there was — you get a bunch of young people together, you're having a lot of fun ... We were at a time in our lives when we were still open and uncensored, and un-self-conscious — it was fun."