The Surprising Friendship Between John Travolta And Pitbull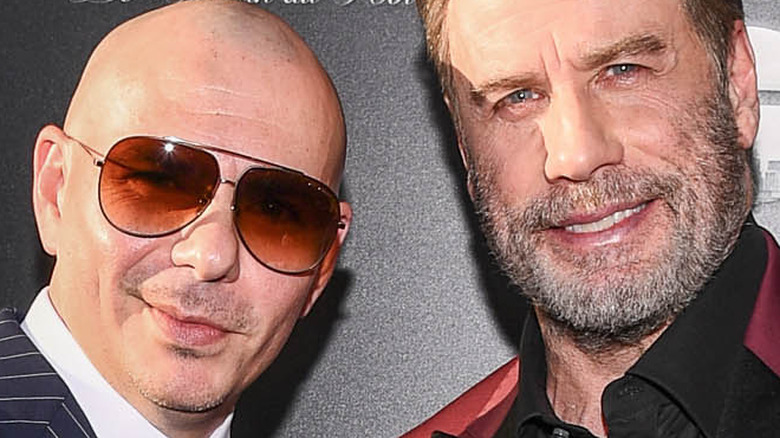 Matt Winkelmeyer/Getty Images
Pitbull's "3 to Tango" video was instantly iconic. After several minutes of dance-based buildup, the bald head that had been bobbing around in time to the irresistible beat was revealed to belong to John Travolta, rather than the Latin superstar himself (via YouTube). It was a genius hook, a hilarious reveal that made a certain amount of sense when you consider the "Grease" star's well-established dance bona fides but otherwise was very confusing. Since when do these two even know each other? 
Aside from the fact they're from completely different generations, as Travolta is almost three decades older than the "Timber" hit-maker, and presumably run in separate circles as a result, the actor's showing up in Pitbull's music video, and his subsequent appearance onstage for a live performance of the song at the 2020 Premio Lo Nuestro Awards (via YouTube), suggested the unlikely duo was more than just acquaintances. As it happens, Travolta and Pitbull actually share a sweet friendship.
The unlikely duo bonded over being bald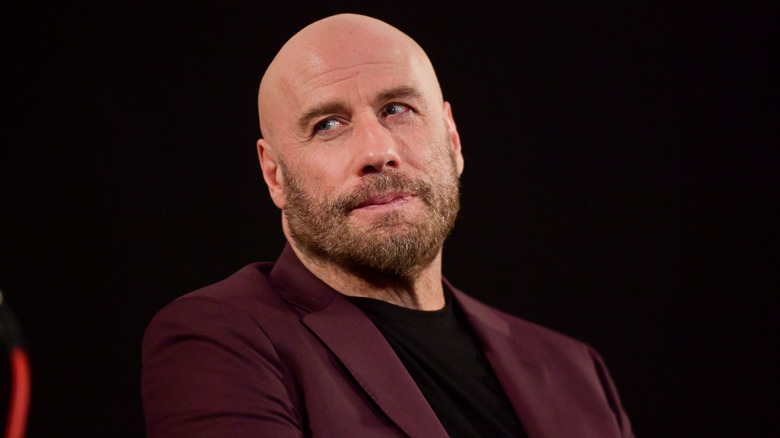 Matt Winkelmeyer/Getty Images
Back in the day, John Travolta's luxurious locks were his calling card, from "Grease" to "Saturday Night Fever," almost even more so than the actor's impressive dance moves. When he debuted a new bald look in 2019, it was a huge shock, but Travolta rocked it like an all-white suit. The beloved actor told Extra that none other than Pitbull inspired him to take the plunge, sharing, "A good friend, Armando Perez, Pitbull, he lives his life like this." As Travolta elaborated, "He would send pictures of me, I have all my hair, and he'd superimpose no hair and say, 'I prefer this,' so I thought ... Maybe it's time to do it." 
Travolta debuted the new look on Instagram, in January 2019, with a shot of him looking suave in a suit alongside daughter Ella. The "Grease" star admitted to Extra that rocking a shaved head made life simpler in general, but he didn't realize how much of an impact it was going to have with fans. 
Travolta is very grateful for Pitbull's friendship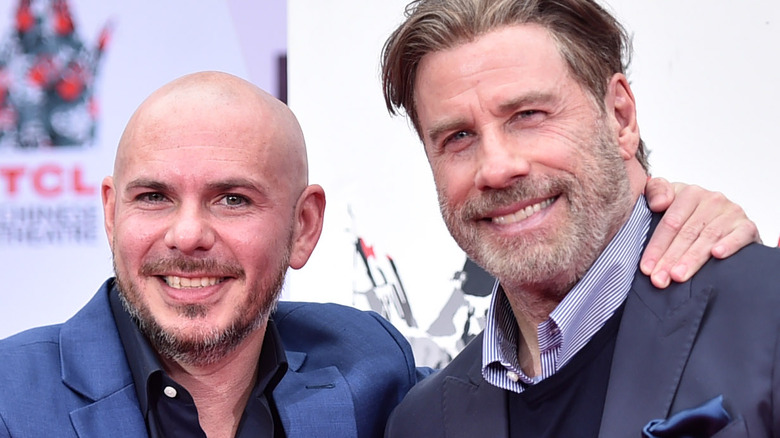 Alberto E. Rodriguez/Getty Images
During an appearance on "Jimmy Kimmel Live!" John Travolta revealed one of the best parts of going bald was how much closer it'd brought him and Pitbull, quipping, "all of us guys who do this have got to stick together" (via Mitu). The two previously collaborated on crime movie "Gotti," with Travolta starring as the titular figure and Pitbull providing the music, as per IMDb. As People notes, Travolta actually gave a speech during Pitbull's 2018 handprint ceremony in Hollywood, describing his buddy as "one of the greatest entertainers of all time."
The "Saturday Night Fever" legend noted, "I once told Armando I wanted to be friends with him for the rest of my life and forever. Little did I know we would be immortalized together at the Chinese Theatre." In January 2021, he took to Instagram to wish the rapper a happy birthday, gushing, "I just can't tell you how much it means to be in your life."