Why A Recent Outing By Camille Cosby Is Turning Heads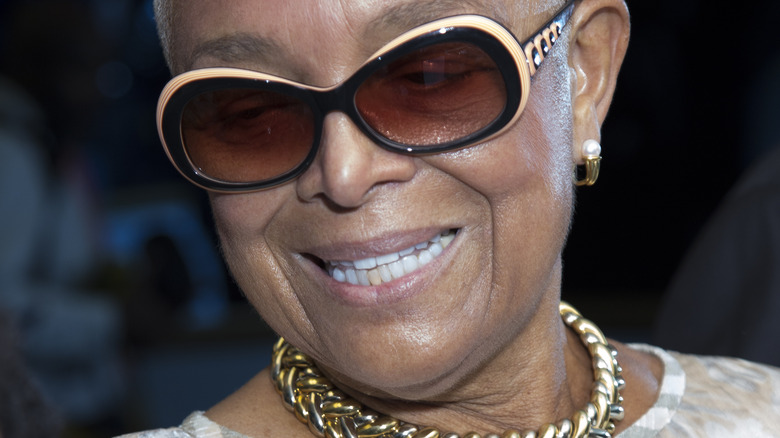 Brian Stukes/Getty Images
Just last month, Bill Cosby's wife, Camille Cosby, was reportedly "ecstatic, relieved, [and] happy" of the news of Bill's release from prison, according to Us Weekly. The 83-year-old actor's sexual assault conviction was overturned after it was revealed that he was "denied protection against self-incrimination," per NBC News. 
"The Cosby Show" star was reunited with his wife of 57 years at their Massachusetts home in Shelburne Falls (via the New York Post). Camille has been loyal to her husband all through the sexual assault allegations over the years, and one fan even told Bill as he was leaving prison to "Go see your queen! I'm sure she missed you!"
According to the Daily Mail, Bill Cosby paid tribute to his loyal wife during his 84th birthday celebration on July 12. He even told the Daily Mail that "it's a man's world but it wouldn't be nothing without ... Mrs. Camille Cosby." While it seems as though the two are happy about their reunion, Camille was spotted out in New York City this past weekend with something missing.
Camille Cosby was spotted out without her wedding ring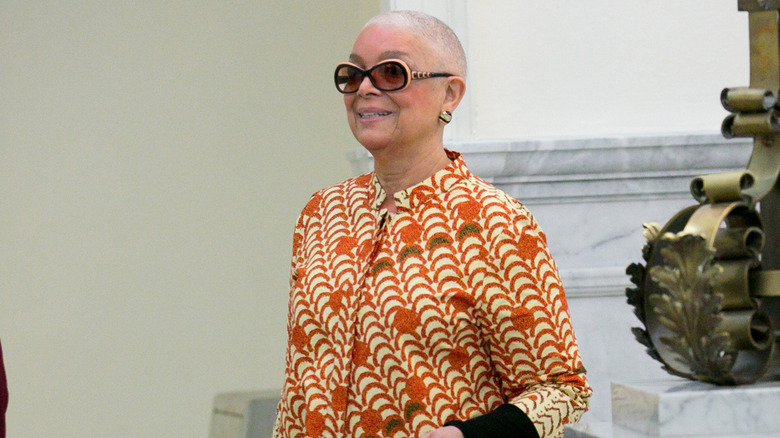 Pool/Getty Images
According to TMZ, Camille Cosby was spotted not wearing her wedding ring while in New York City. This caused some people to speculate that this could be a sign of some marital strife between the two. However, Bill Cosby's rep, Andrew Wyatt, assured everyone that things are fine with the couple. He even said, "I know many people who don't wear rings and they haven't worn them in 30 years. It's hilarious because Mr. & Mrs. Cosby have been happily married for 57 years and counting." 
After standing by her man through the many sexual assault allegations, it would seem unlikely for Camille to change her tune so quickly after being reunited. It was reported that when the two finally met up in NYC, it was "like watching teenage love," according to Page Six. Camille even stood by Bill's side during the whole trial, and accused Montgomery County Judge Steven O'Neill of racism, per the Daily Mail. She even wrote on Instagram that her "husband [had] been severely redefined by Judge O'Neill, despite having zero proof."