Gwen Stefani Almost Played This Iconic Angelina Jolie Role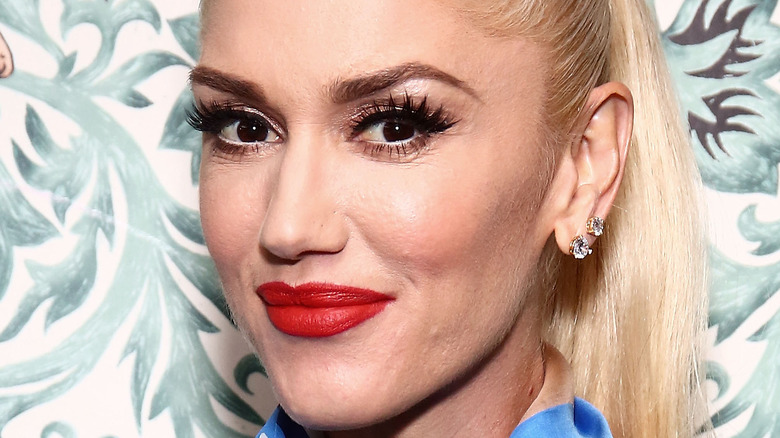 Astrid Stawiarz/Getty Images
Gwen Stefani is known for her solid gold pipes and is responsible for hits like No Doubt's "Don't Speak" and her solo anthem "Hollaback Girl." What you may not realize is that the pop star and judge on "The Voice" also ventured into acting (via Heavy). Her breakout moment came in 2004 when she played Jean Harlow in "The Aviator" and 2016's "Trolls." While she's had some success in the industry, Stefani revealed that she just missed out on a major opportunity that could have put her career on a different trajectory.
In a 2016 interview with Howard Stern, the "Rich Girl" singer said she was in the running for the role of Jane Smith in 2005's "Mr. & Mrs. Smith." The role ultimately went to Angelina Jolie who played opposite Brad Pitt. Of course, the film served as a launching point for Jolie and Pitt's infamous relationship. The duo came to be known as Brangelina and were viewed as one of Hollywood's golden couples. In a timeline of their relationship put together by Glamour, they made their relationship official in 2006, wed in 2014 and filed for divorce in 2016. Essentially, it all started with their time filming "Mr. & Mrs. Smith" together.
Per Stefani's recollection, things could have gone very differently. "I feel like I almost got it," she told Stern. "I went to a bunch [of auditions]" (via Time).
Gwen spoke about the missed opportunity before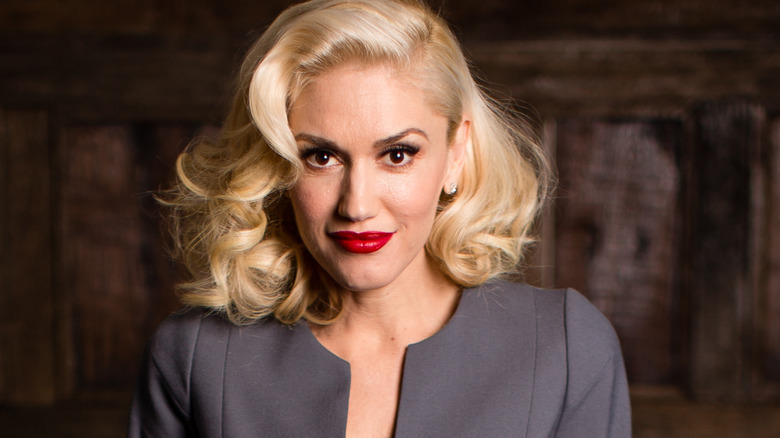 Christopher Polk/Getty Images
Gwen Stefani described the situation as "very competitive" in her chat with Stern. However, she emphasized that things worked out the way they were supposed to. "I wanted to do it, but I wanted to do music more" (via Time). Although the news made headlines in 2016, it wasn't the first time the hitmaker spoke about the almost-role. "It was between me and Angelina Jolie," Stefani told Vogue in 2008. "I'm like 'Oh, great. I got a shot here.'" Unfortunately this was not the right role for her.
It goes without saying that Stefani missed out on a hit with "Mr. & Mrs. Smith." The film is estimated to have grossed more than $487 million worldwide against a $110 million budget (via Box Office Mojo). While reviews of the overall project were generally neutral, critics noted Jolie and Pitt's obvious chemistry in the project. "Although this action-romance suffers from weak writing and one too many explosions, the chemistry generated by onscreen couple Pitt and Jolie is palpable enough to make this a thoroughly enjoyable summer action flick," Rotten Tomatoes wrote.
Despite becoming a hit, the film was not without controversy. In 2017, Huffington Post reported that Jolie earned approximately half the $20 million Pitt made for appearing in the film. It's possible Stefani would have received a similarly smaller paycheck had she gotten the role. 
"Mr. & Mrs. Smith" almost became a franchise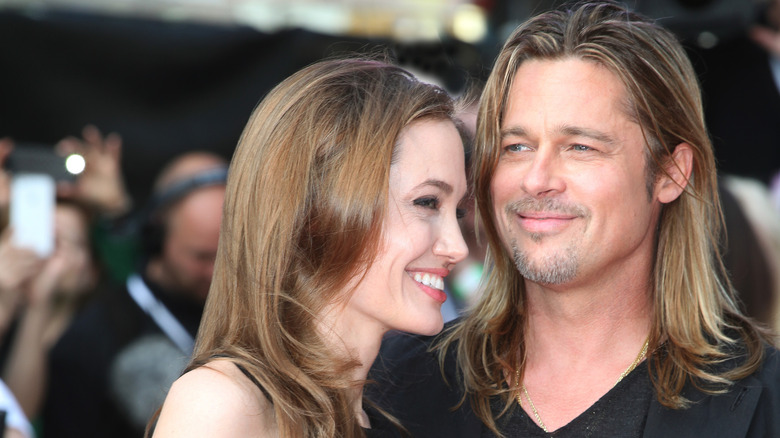 Shutterstock
What no one knew at the time of initial casting was that the film had potential to become the first of a franchise. Five years after the film debuted, Angelina Jolie told Vanity Fair that interest was there for a sequel to "Mr & Mrs. Smith." However, she noted that it never really worked out as well as she and Brad Pitt wanted. "We did ask someone to look into 'Mr. & Mrs.' to see if they could crack a sequel, but there wasn't anything original," she revealed. Although it never worked out, the potential was there. And it's all because of the chemistry the couple shared onscreen.
Of course, Pitt and Gwen Stefani's onscreen chemistry may not have been anywhere near the same. What's more, the pop diva's been honest about how much harder acting is for her than music. "Acting is a lot different from music," she told MTV in 2004. "It's not as theatrical, it's a lot more subtle, and that's a lot harder." So it's safe to say that things worked out the best way for everyone involved.
It's also worth noting that the competition for the role didn't ruin Stefani and Jolie's friendship. This year rumors circulated that Jolie may be the maid of honor when Stefani tied the knot with Blake Shelton (via Gossip Cop) so their friendship prevails.