For Concealer, One Product Stands Above The Rest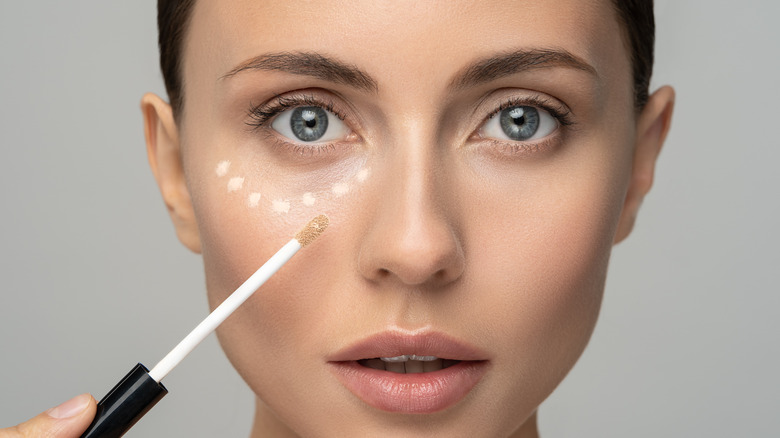 Shutterstock
We may receive a commission on purchases made from links.
Is there any makeup product that's more useful than concealer? This makeup product is key for covering anything you want, but that's not all it can do. You can use it to highlight certain features or parts of your face, and you can use different concealer shades to contour your face. With the right product, you can even keep your concealer in place all summer long. Some concealer substitutes work, but nothing beats the real thing.
When it comes to concealers, though, everyone has their own favorite — and the concealer market is so massive. Some celebrity makeup artists are even coming forward with their favorite concealers to help steer the public in the right direction. Lucy Hale's makeup artist, for example, has come forward with their go-to, and so has Ashley Graham's. But what is the best concealer that both does a great job and is affordable? The perfect concealer must fall somewhere in between these two criteria.
This concealer instantly makes you look well-rested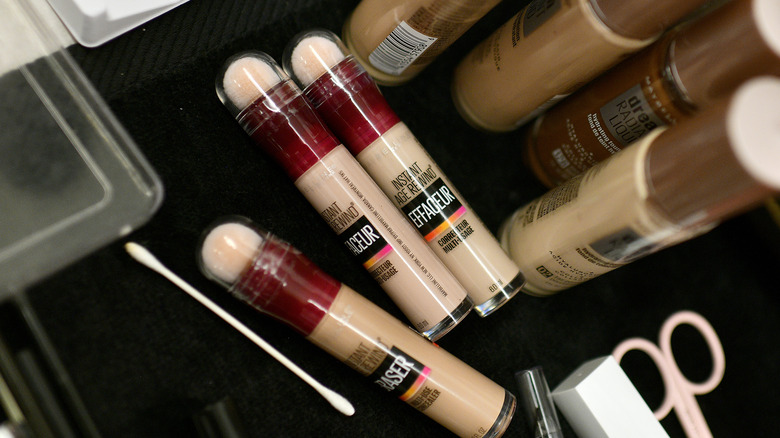 Roy Rochlin/Getty Images
When it comes to concealer, there is just one that you should keep on you at all times, and it's Maybelline's Instant Age Rewind Eraser Multi-Use Concealer. This concealer comes in 0.2 oz units, and Amazon sells them as a pack of two so that you don't accidentally run out mid-application. Instant Age Rewind comes in 17 unique shades that make this concealer suitable for anyone and everyone. According to Amazon, you can "erase the look of dark circles, correct the appearance of redness and brighten the look of dull skin" with this concealer, and they note that it doesn't clog pores. The product also has an attached brush that seamlessly blends the makeup into your skin. This allows for precision, on top of all the other perks.
This concealer contains such ingredients as haloxyl and goji berry, which work to reduce fine lines (hence the Age Rewind name), according to Today. The outlet also claims that this makeup lasts all day, even in the heat. "I was thrilled with the immediate results. My complexion seemed brighter, and it looked like I instantly got a few more hours of sleep," Today's reviewer, Megan Foster, wrote.
If you're in the market for a new concealer — or even if you're not — this one is worth a shot. And for its very reasonable price tag, it would be a missed opportunity if you didn't snag a pack of two!
Purchase the Maybelline's Instant Age Rewind Eraser Multi-Use Concealer on Amazon for $14.96.