How To Keep Your Concealer In Place All Summer Long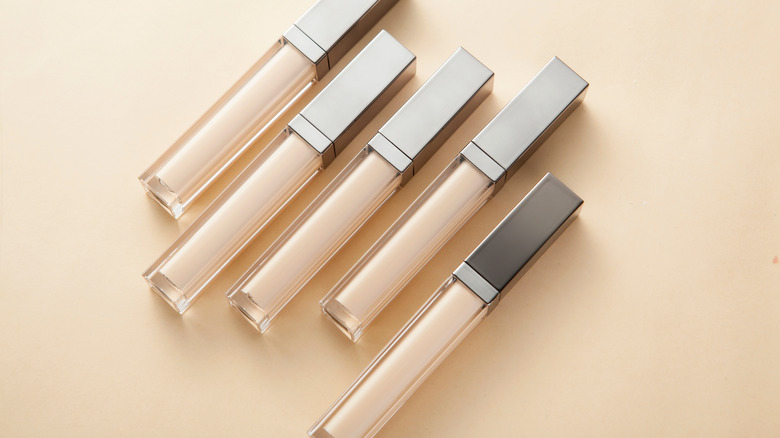 Shutterstock
Between the heat and humidity, your concealer may not stand a chance this summer. Quick to crease or show the runs of your mascara, concealer can make or break your look. Of course, finding the right product and the way you applying the skin-colored substance makes the biggest difference in the way the product glides on. With a little application adjustment, your under eyes can stay as bright as the summer day is long.
Start by selecting the best hue, which may not be what you automatically assume. "People often make the mistake of using the same concealer that they might cover a pimple with to cover their dark circles, and this doesn't usually work," Katie Mellinger, celebrity and editorial makeup artist, tells Byrdie. She goes on to recommend a lesser-known shade for your skin.
"For under the eyes, I always recommend something with a peach undertone (for lighter skin) or an orange undertone (for darker skin) to cover."
As for red blemishes, green concealer offers a perfect primer to withstand the elements and give you great coverage, the outlet notes. When it's time to apply, Mindbodygreen suggests, start with two spots and big dabs. On the outer corner of your eye, add a dab of the product. The second spot should run along the inside of your nose to cover dark circles, the outlet recommends. Then, let these sit. 
Let your concealer dry before applying more products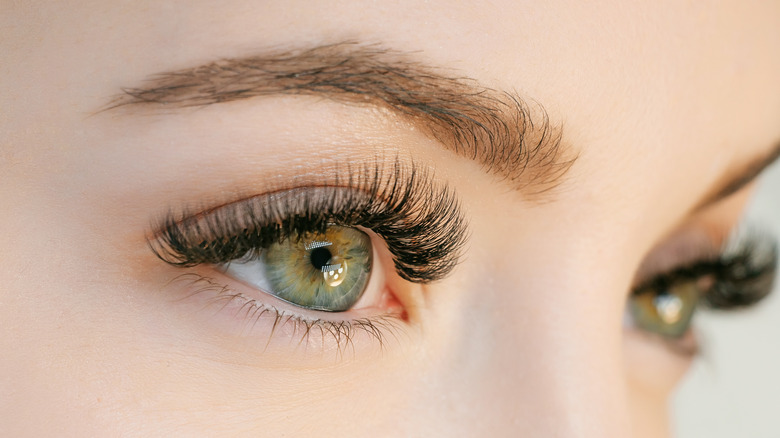 Shutterstock
Once you've dabbed on your two dots, don't reach for your foundation just yet. The trick to keeping the product in place starts with a little patience. Mindbodygreen explains that letting your concealer dry for a few minutes — between two to three — helps it set properly and better withstand the challenges of the day. Plus, the formula can then thicken rather than seep into your pores, the outlet notes.
Blend after the product has warmed to your skin, then use setting spray in an unconventional way for the most staying power. "Grab your setting spray and spray the back of your hand. Tap your finger on the back of your hand and then press it into the skin," beauty coach, Karla Vega Kazemi explains to the outlet. 
So, rather than layering your concealer on instantly, make two big dabs of the product outside with one on the corner of your eye and one towards the inside. Let them sit for a few minutes, then gently massage in and cover any spots on your under eyes. Use your setting spray by putting it on your hand first, then you can apply the rest of your makeup while trusting that your concealer is firmly in place.