Paulina Porizkova Shares Intimate Details About Her Breakup From Aaron Sorkin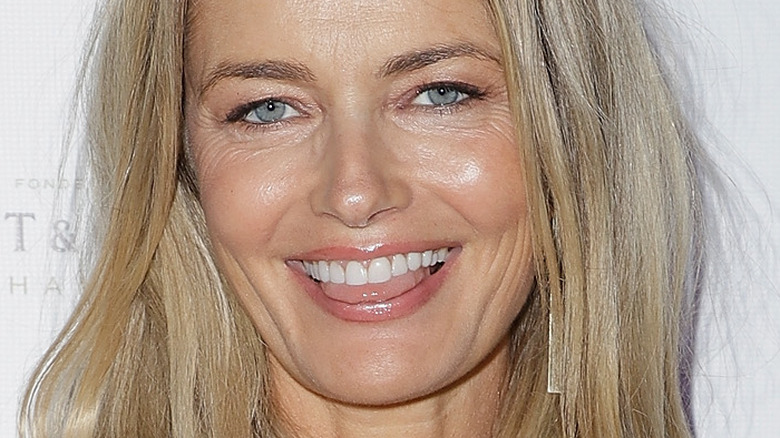 John Parra/Getty Images
Model Paulina Porizkova's love life has remained a topic of interest in the media ever since she became linked to Cars frontman Ric Ocasek in the 1980s when she was just 19 (via Page Six). The pair married in 1989 when Porizkova was 24 and Ocasek was 45. Their marriage spanned almost three decades before they announced they had split in 2017, and Ocasek died in 2019. Following their separation, Porizkova remained fairly tight-lipped about her dating life. However, in April of 2021, the model debuted a new relationship with screenwriter Aaron Sorkin (via People). The pair met through journalist Ashleigh Banfield and had only been on one date before attending the Academy Awards together.
However, Porizkova later posted a photo of her date on Instagram and noted that she had a lovely time. While their swift romance looked especially promising, the model recently shared a sad relationship status update to her feed. Porizkova revealed on Instagram that she's no longer dating the "Molly's Game" screenwriter.
Paulina Porizkova has no ill-will toward Aaron Sorkin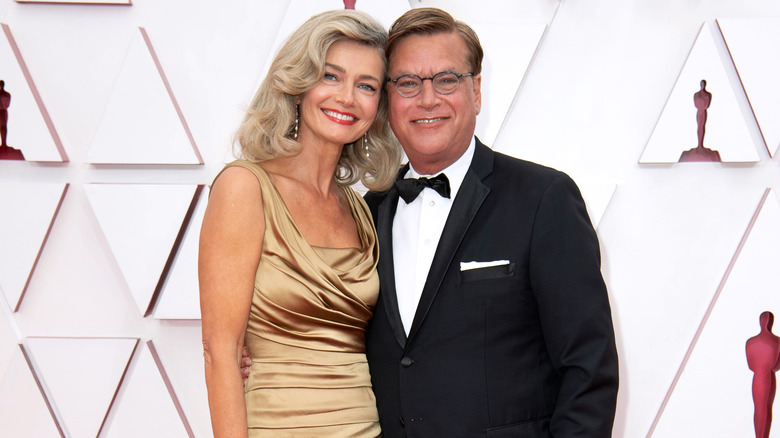 Handout/Getty Images
After a few months of dating, Aaron Sorkin and Paulina Porizkova have decided to part ways (via People). To announce the split, Porizkova shared an Instagram photo of the pair captured by the paparazzi and placed a broken heart emoji over the image. In her caption, she thanked the Daily Mail for the picture and expressed her feelings toward Sorkin. She wrote, "I'm so grateful for his presence in my life. He helped heal me and reclaim myself. There truly may be no better man, no man who's more genuinely 'good.'"
Porizkova also noted how much she admires Sorkin's intelligence, sense of humor, and good looks. She continued, "It doesn't matter how much we may wish we were birds of a feather — we're still a duck and a goose." In closing, she explained that this statement will be the only time she will ever address the breakup out of respect for Sorkin's privacy. Though this sweet couple is no longer together, it seems clear they will look back on their time together fondly.