The Drugstore Hygiene Product That Amy Schumer Swears By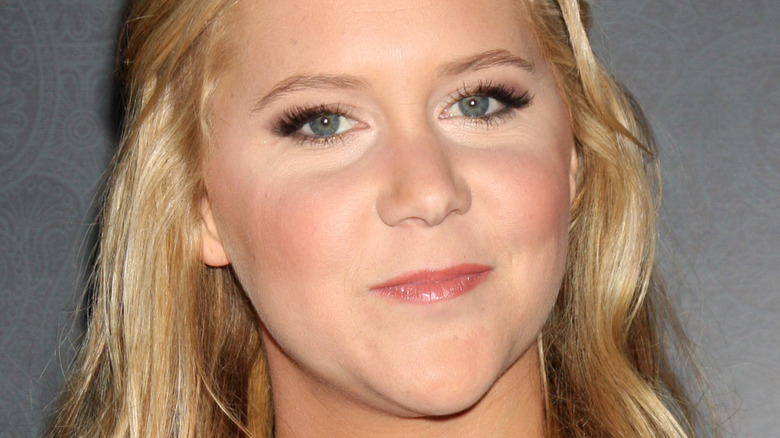 Shutterstock
If there's one thing we know about celebrities, it's that they're all fabulously wealthy (as long as they don't get on the wrong side of the IRS, that is). Even if not all famous folks are on the same financial level as the Kardashians, you'd expect that they could at least afford to buy the finest beauty products on the market. After all, it's part of their job to look as good as they can for as long as they can, so beauty expenses are probably tax-deductible.
Still, every once in a while it's rather endearing to hear of a celebrity who, if not actually shopping at CVS or Walgreens themselves (they have people for that), will at least admit to using the same products that the rest of us can buy off the shelf for under a zillion dollars an ounce. A recent Stylecaster article about drugstore beauty products had some interesting reveals: Who'd have ever guessed that "Vampire Diaries" star Nina Dobrev would have attended an Oscar party in $4 e.l.f. eyeshadow or that Shay Mitchell from "Pretty Little Liars" once maintained her flawless face with the help of Biore Deep Cleansing Pore Strips? 
Our favorite product shout-out, however, came from Amy Schumer, a woman who still manages to come off as relatable even after being outed as the cousin of the Senate majority leader.
Amy Schumer's Secret is out
Leave it to Amy Schumer to have the best, or at least the funniest, contribution. Instead of naming some type of cosmetic or hairstylist product, she instead went where few celebs would dare to go: She gave a shout-out to a brand of underarm deodorant — and what's more, she even admitted to having a need for the stuff. (Who knew the rich and famous even sweated?) Schumer's favorite product is something that can be found in every middle school girl's gym locker: Secret Powder Fresh Deodorant!
Not only did Schumer endorse this drugstore de-stinker, she even slipped in a little diss of all those eco-friendly antiperspirants that don't actually stop you from perspiring. As she once told InStyle, "I tried the natural ones, but my body was like, 'Stop all that. Just die early and don't smell like a foot.'" Well, Amy, few of us are ever likely to ever get within sniffing distance of you, but should we ever do so, we'll be sure to appreciate your baby-fresh (and totally non-foot-like) scent.