Sheryl Crow's Home Is Absolutely Gorgeous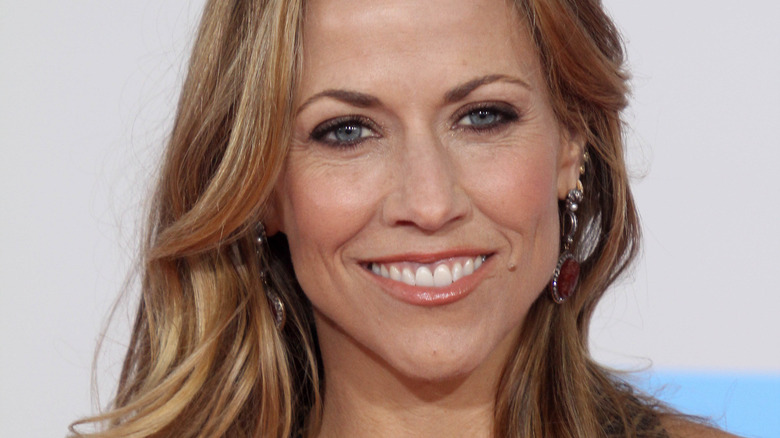 Shutterstock
A mansion in Nashville can't be that bad — just ask Sheryl Crow. The rockstar songstress shared her 50-acre estate with Architectural Digest, noting an important detail, "The property has 50 acres — but we are also like, five minutes from a Starbucks."
The mother of two purchased the home to be closer to the center of town when her sons were starting school. Previously, the outlet notes, the family lived on 150 acres in a relatively remote area; finding the perfect balance of privacy and convenience was important for the singer and her family. "This house came on the market, and I flew in from the road — Minneapolis — because I had a day off," Crow noted. "I walked in and I immediately sensed that this is a home."
Filled with vintage artwork and furniture, the sprawling estate — built in 2005 — maintains a historic vibe inside its walls. Family-friendly, the abode also has all of its bedrooms on one level — something that Crow wanted her new home to have. "All the bedrooms are upstairs, and the large basement is a fantastic playroom," she told the outlet. "The house does not feel ostentatious. There might be rooms that are more formal, but we use every inch of the house."
On the outside, the 59-year-old added a few finishing touches of her own, namely, a barn with a recording studio on the inside.
Sheryl Crow built the barn on her property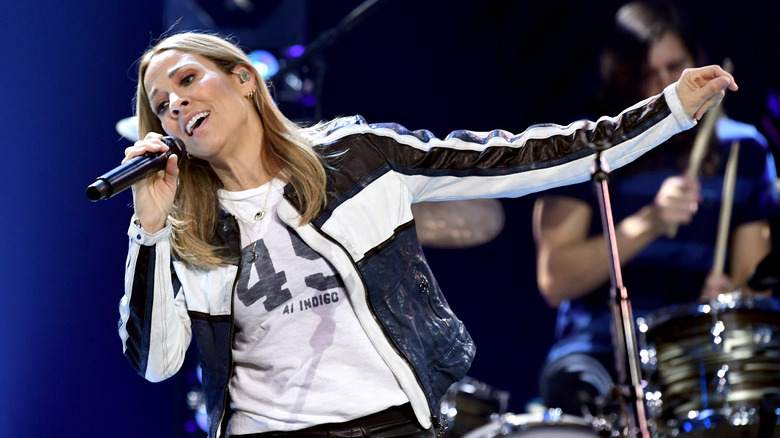 Kevin Winter/Getty Images
The barn that Crow built quickly became the centerpiece of the property alongside the church she built from the ground up. According to Country Living, she decorated the space herself with her favorite items from various collections of religious artifacts, statues and oil paintings. Her former home in Los Angeles housed her collection of antique religious artifacts that she brought with her to Nashville. "I've always loved old stuff," Crow told the outlet. "I got my love of antiquing — we called it junking — from my mom. I just buy what I love."
The barn was originally just going to be a simple writing room, but once design got started, the idea started to morph into a bigger project. Her latest albums came from the comfort of her barn-based recording studio. "It's ideal because I'm a single mom — I can go to work just down the driveway," she said. Plus, after she's done working, she can go downstairs to enjoy her saloon — which she decorated with even more antiques. "It's a great gathering place. We've had a lot of really good fund-raising events here."
Beyond showing off her stunning home, the tour also revealed the star's penchant for old-school design and antiques. Sitting near her piano in the great room, Crow told the outlet that she had almost 200 pairs of cowboy boots at one point! Some have since been auctioned off, but one only has to look around her walls to see that her love of vintage ambiance is still alive and well.