The BTS Member You Didn't Know Used To Go By The Nickname Gloss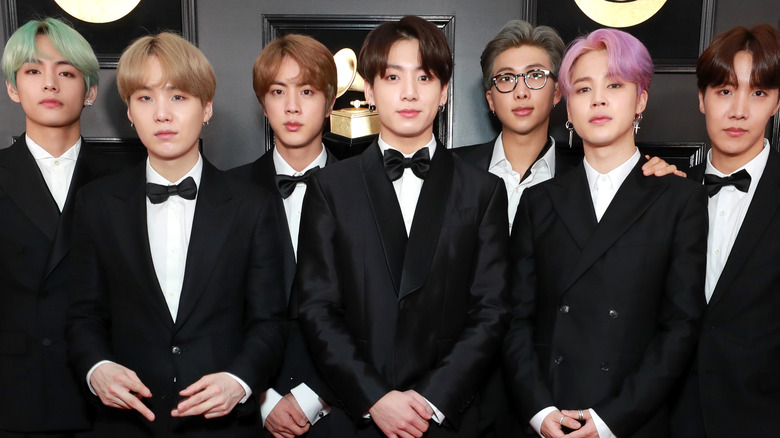 Rich Fury/Getty Images
BTS is one of the biggest bands in the world, as beloved for their chart-topping hits as their color-coded hairstyles, killer dance moves, and cute nicknames. Given that they hail from South Korea, it's not surprising to learn their title is a nickname, too, engineered for maximum crossover potential. As Stylecaster explains, the full name is actually Bangtan Sonyeondan, for which BTS is an acronym. They also go by Bulletproof Boy Scouts, due to the Korean-to-English translation, as well as simply Bangtan Boys. Moreover, BTS wasn't the group's first name choice, with the seven guys cycling through several different ideas before finally landing on the three letters that would make them famous. 
Naturally, when it came to choosing their own funky monikers, just as much thought went into selecting the perfect ones, from leader RM (aka Rap Monsta), whose real name is Nam-joon, to J-Hope, whose parents dubbed him Ho-seok. When it comes to one BTS member, however, landing on the right nickname took a little longer. 
Suga wasn't as sweet in the beginning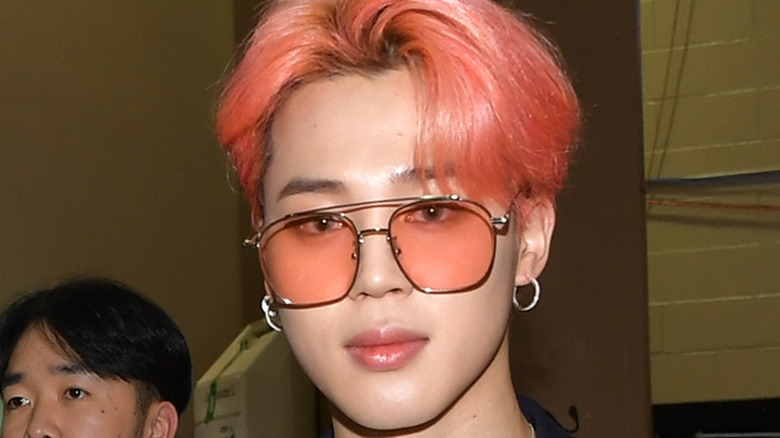 Emma Mcintyre/bbma2019/Getty Images
As Stylecaster notes, Suga goes by not just that sweet nickname but also Yoongles, Yoongs, Min Genius, and Lil Meow Meow. His actual name is Min Yoongie. Suga was originally a producer at the band's label, Big Hit Entertainment, prior to joining BTS. In fact, back then, he wasn't going by Suga or his real name either, with Cosmopolitan confirming that the fluffy haired rapper was known as Gloss in the underground music scene before hitting the big time. In a 2017 interview with Cuvism magazine (via Koreaboo), Suga confirmed that he went by Gloss in his hometown of Daegu, but Big Hit didn't really get it. 
Legendary CEO Bang Si Hyuk, who typically goes by his own nickname, Hitman Bang, suggested Suga, and the rapper agreed because he felt like it was a nice match for his onstage look. Likewise, the name Suga also nodded to the position he played in basketball, shooting guard, since the nickname is technically made up of the first parts of each of those words.
Elsewhere, Jungkook originally wanted to go by Seagull before sticking to his real name, alongside Jimin. Evidently, Suga needed something to match his sweet personality.