This BTS Song Just Became The Band's Biggest Chart Topper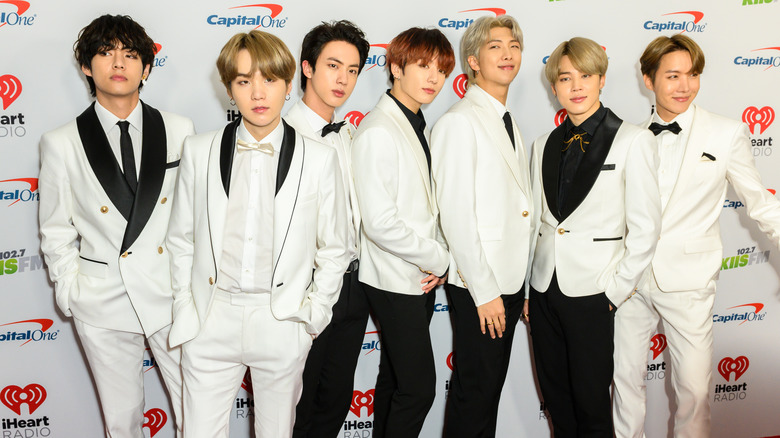 Shutterstock
Korean boy band BTS is one of the biggest bands in the world. The seven members of BTS were each discovered by management company Big Hit Entertainment in 2010 and made their group debut in the summer of 2013 (via Insider). While the band's debut single only reached No. 84 on Korea's Gaon Music Chart, BTS has since topped countless international charts (via CNN). Through utilizing social media to connect with their fans and unprecedented interest in trying to connect with a United States audience, the group has achieved superstardom. 
In 2019, BTS became the first K-pop group to present an award at the Grammys and in 2020 they became the first K-pop group to perform at the show (via Insider). In 2021, they received a Grammy nomination for their breakout song "Dynamite" (via BBC) which holds the Guinness World Record for "most simultaneous viewers for a music video on YouTube Premieres" (via Billboard). The group was the sixth most popular global artist on Spotify in 2020 and amassed over 5 billion streams (via Band Wagon). Following the massive success of the songs "Dynamite", "Boy With Love" and "Savage Love", BTS now has a new top record (via Billboard).
BTS' latest song of the summer is also their hottest song to date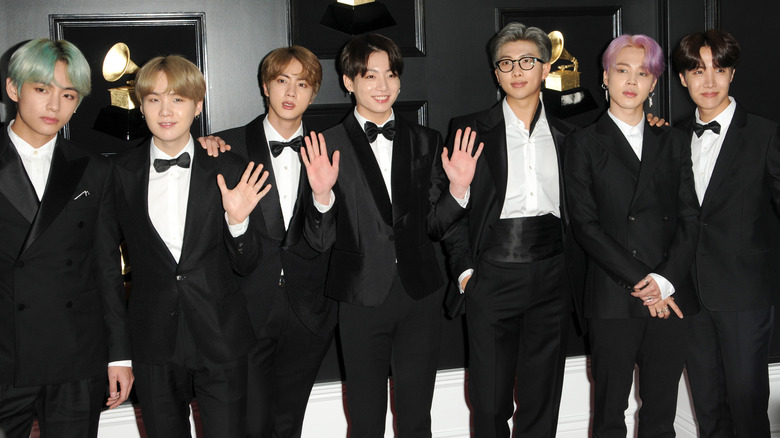 Shutterstock
BTS' latest single "Butter" just added its fourth week at No. 1 on the Billboard Hot 100 songs chart (via Billboard). This marks the group's longest leading track on the chart and surpasses the three-week reign of the international hit "Dynamite." "Butter" is also spending its fourth week topping the Billboard Digital Song Sales chart. This song of the summer was released on May 21st and drew 32.2 million U.S. streams and sold 242,800 downloads in the first week (via Billboard).
The track has a dance-pop feel and is all about love. The lyrics explain that the boys of BTS are so "smooth" that people just fall in love with them. The chorus says, "Ooh, when I look in the mirror / I'll melt your heart into two / I got that superstar glow so (ooh)." This is the group's second completely English song (via Cosmopolitan) and the "Butter" music video has already racked up over 377 million views on YouTube and counting.