Is Tom Brady Ready To Retire?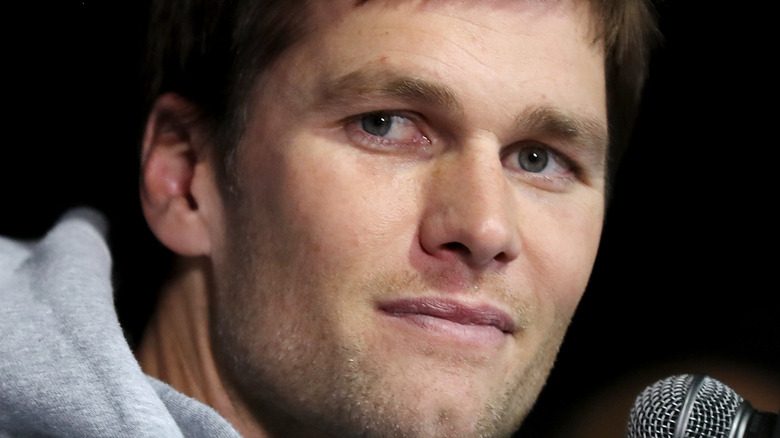 Elsa/Getty Images
NFL legend Tom Brady is widely considered to be one of the greatest football players of all time. The 43-year-old athlete began his professional career in 2000 when he was drafted by the New England Patriots, and has transformed into the powerhouse we know today (via Insider). The quarterback went on to lead his team to team to a Super Bowl victory in 2002 and has since won five more championships for the Patriots (via Britannica). At the end of 2020, Brady became a Tampa Bay Buccaneer and immediately lead the team to a Super Bowl victory (via WSFB).
This impressive win landed the star his fifth Super Bowl MVP title and made him the first player in any of the major sports leagues to win titles for two different teams after the age of 40. Considering Brady's football career has lasted much longer than the NFL standard (via Sportscasting), he's' often the subject to questions about when he intends to retire. Though the father of three continues to dominate the football field year after year, his recent interview with Jim Gray of SIRIUSXM suggests he's considering slowing down.
Tom Brady is nearing the end of his contract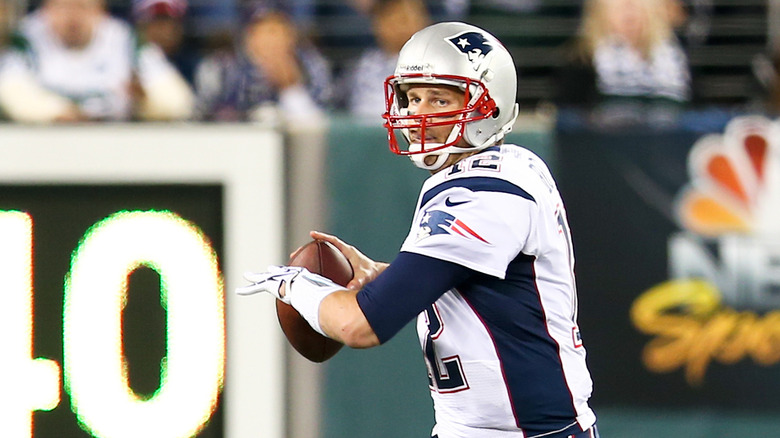 Shutterstock
Tom Brady told Jim Gray that he's well aware of the costs of his NFL career. He explained to the SIRIUSXM host that his wife, Gisele Bündchen, and their children have made many sacrifices for the quarterback. The 43-year-old star added that he intends to continue playing football until he is 45 and will then decide if he wants to continue his career. He explained, "My kids and my family is certainly very important and they made a lot of sacrifice over a long period of time to watch me play. So, you know, I owe it to them, too."
Brady also noted that he doesn't think there needs to be a set timeline his career needs to follow. He said, "I felt for a long time, I could play until I was 45 years old. I think I committed to say, 'Hey, I'm going to play till I'm 45.' And this year I'll be 44, which naturally takes me to the next year. I've got a two-year contract. We'll see what happens beyond that." Though Brady's contract is nearing expiration, the seven-time Super Bowl champion can certainly make other arrangements if he decides to keep competing. He even made headlines recently due to a joke he made at the White House, seemingly poking fun at former president Donald Trump — maybe a career as a public figure is in Brady's future.