Why Cher's Promise To Britney Spears Has Fans In A Frenzy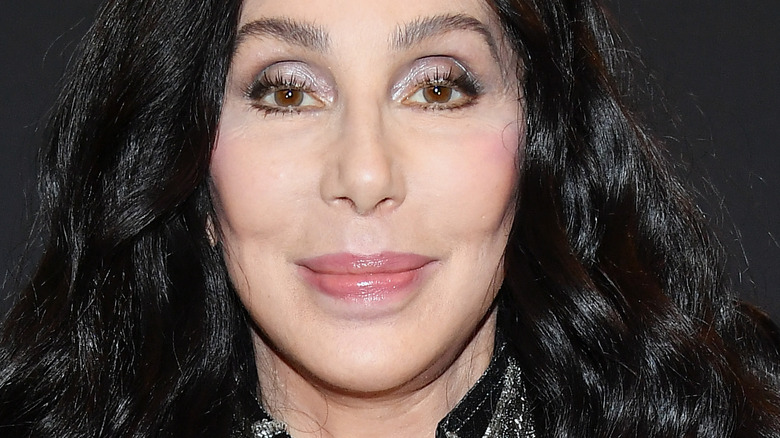 Amy Sussman/bbma2020/Getty Images
Britney Spears appears to be feeling good amid her conservatorship battle. The pop star recently took to her Instagram account to share her thoughts about what she might do once she's able to regain some control over her life. In the post, Spears is seen showing off her dance moves while wearing a crop top and a pair of tiny shorts. In the caption of the video, Spears revealed that she can't wait to be able to do things such as drive alone, per Us Weekly. "It's been a while since I drove alone and well let's just say it's a DIFFERENT BALLGAME," she wrote. "I'm not gonna settle and considering the other day I said I feel like I'm just getting here ... THAT'S AN UNDERSTATEMENT!!!!"
"Maybe I'll just be nice and plant here and keep my dreams alive by thinking about visiting St. Tropez with @cher and eating ice cream ... She was one of my favorite singers as a kid and I loved to dress up as her," Spears continued. "And thinking about having a six pack like @jlo ... Lord she's so inspiring in her new video !!!! Again this is me with hope ... love ... and intention ... by the way I do intend on going to the ball after I clean my house," she concluded. Following the message, Cher replied with a sweet message of her own for the singer.
Cher offers to take Britney on vacation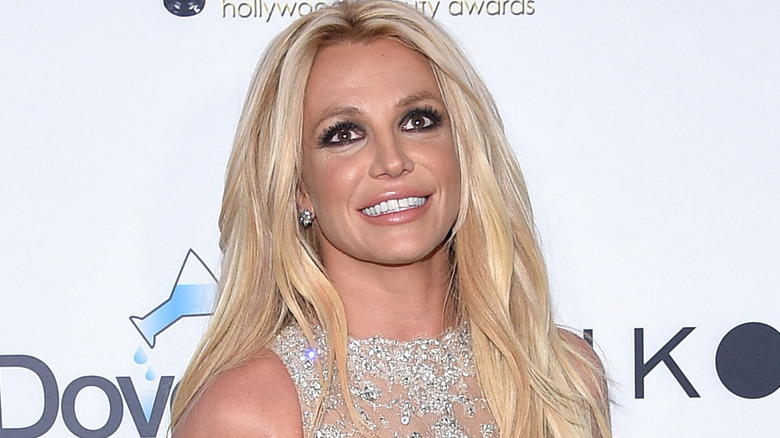 Shutterstock
Britney Spears tagged Cher in her latest Instagram post, and the iconic diva didn't disappoint in her reaction, per Billboard. Cher took to Twitter to respond to Spears' comments about taking a tropical vacation and revealed that she would love to take a trip with the "Toxic" singer in the near future. "When #FreeBritney is FINALLY FREE, I'm Taking her to San Tropez & We'll Eat Ice Cream To Her Hearts Content," Cher wrote, giving Britney Spears fans plenty to talk about.
"This is awesome news! I'm going to get ice cream and join the celebration," one fan wrote. "Cher! Thank you for being such a fierce advocate for our girl!" another account commented. "That would be amazing," a third person agreed. "I trully [sic] believe this was her way to say thx for all your support, I've seen, I know...The movement loves you Cher!!" another supportive comment read.
However, others weren't as thrilled with Cher's promise to Britney. "We should all be so lucky. Save the money and use it for the homeless," one Twitter user suggested. "There are people in the world who have real problems," another stated. Despite all the drama, it appears that Spears has a friend in Cher, and fans are now hoping that the "Believe" singer will make good on her promise and be able to whisk Brit away for a fun-filled vacay real soon.