Everything We Know About The Whitney Houston Hologram Concert In Las Vegas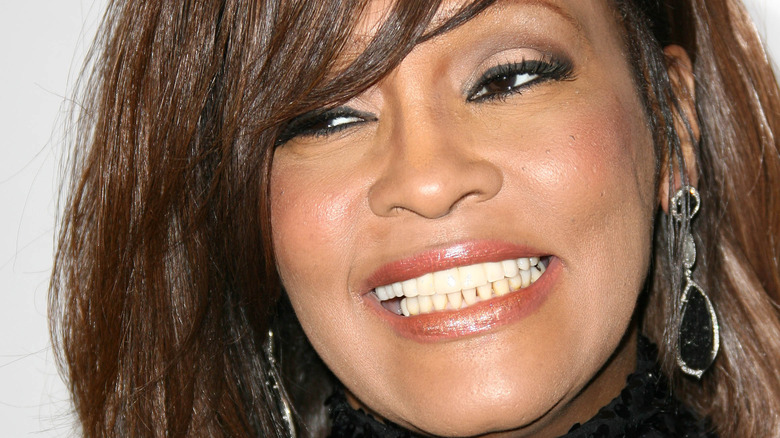 Shutterstock
It has been nearly 10 years since iconic star Whitney Houston died tragically (via Britannica). But fans of the "I Will Always Love You" singer are about to see her in concert again — kind of. As Variety reports, a residency featuring Houston's hologram is coming to Las Vegas at the end of October.
"An Evening With Whitney: The Whitney Houston Hologram Concert," will combine a virtual image of the "Bodyguard" actress with her voice, and the production, which is being put on by her estate, also plans to enhance the performance with a live four-piece band, as well as backup singers, and dancers.
This is not the first time this technology has been used, with Time noting holograms of late performers Tupac Shakur and Michael Jackson have performed for audiences before — the former at Coachella in 2011, and the latter at the Billboard Music Awards in 2014. Nonetheless, Houston's hologram concert has Twitter seeing red.
Twitter sees red while Whitney Houston's estate defends the hologram concert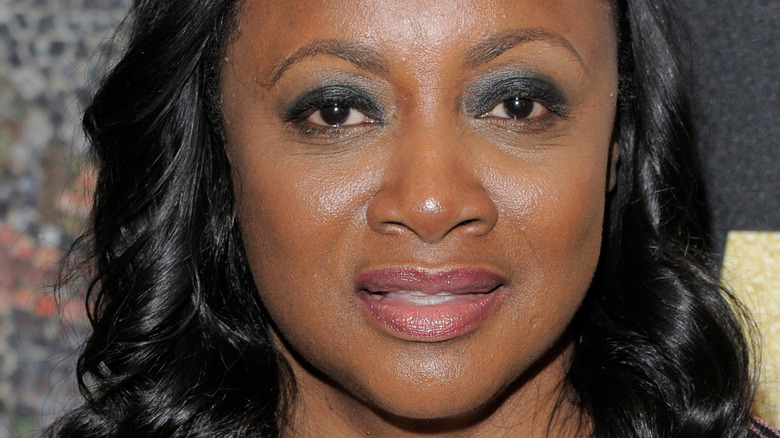 Shutterstock
On Twitter, reaction to Variety's story about Houston's hologram residency was a mix of angry and disgusted. "Just NO!!!" one person commented. Another fan said, "the family couldn't let her rest in peace... this is friggin' horrible." Someone else quipped, "Whitney has been working non-stop ever since she passed away." But on a more serious note, a fan tweeted, "She didn't consent to this." "So wrong. So many levels," another Twitter user commented, while someone else blasted the family, writing, "PURE GREED! It is being done by her estate, her own family. The grift will never end. So gross and disrespectful."
Meanwhile, Pat Houston, the executor of the singer's estate, and her sister-in-law, said in a statement, "In 2011, Whitney and I discussed her idea of an intimate, unplugged concert tour. It was a project we called 'Whitney Unplugged' or 'An Evening with Whitney'" (via Rolling Stone).
The former manager went on to say in the statement, "While Whitney's no longer with us, her voice and legacy will live on with us forever. 'An Evening with Whitney' is another chance for us to relive and celebrate the talent that we were so lucky to receive for more than three decades and we're excited to bring this cutting-edge musical experience to the fans who supported the pop culture phenomenon that was Whitney Houston, because they deserve nothing less."
The Whitney Houston hologram concert will showcase her entire career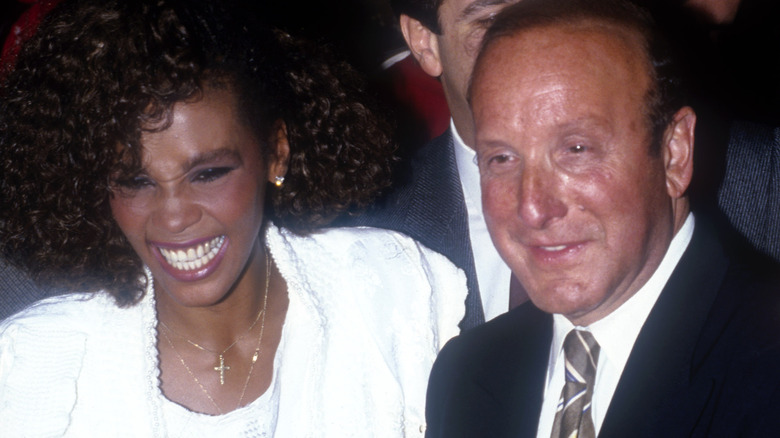 Peter Carrette Archive/Getty Images
For those who are not offended by the notion of Houston performing as a hologram, Rolling Stone reports the residency will be "lengthy" — running through April of next year — and take place at Harrah's in Las Vegas.
The outlet notes the concert was planned for a 2020 start date, but Covid-19 thwarted that. However, folks over in Britain have already had the chance to see the controversial show, as it debuted across the pond last year. Rolling Stone further reports that the concert features Houston during all stages of her illustrious career, which began back in 1983 when she made her TV debut on "The Merv Griffin Show" (via Biography). Clive Davis signed her ASAP (via The New York Times).
Just two years later, her first album, "Whitney Houston" came out, and well, it was insanely successful, featuring her first number one hit, "Saving All My Love For You" (via History). She would go on to have 11 number one hits, including "I Wanna Dance With Somebody," and "So Emotional" (via Insider).
To be fair, although many on social media are not in favor of the hologram concert moving forward, some fans on Twitter are excited for the residency, with one person tweeting, "AMAZING TECHNOLOGY! We are Very Lucky!"