The Truth About Julia Stiles And David Harbour's Relationship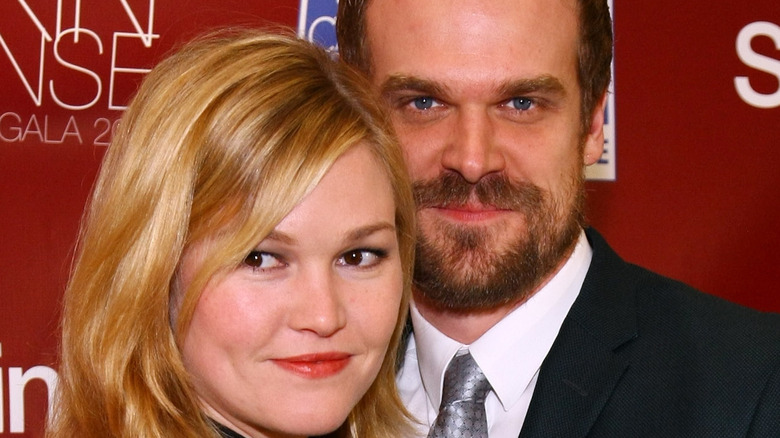 Neilson Barnard/Getty Images
Celebrity pairings don't always make sense, which is part of the fun of obsessing over every little detail. There are also so many that it's hard to keep track sometimes, particularly considering how short-lived many of these relationships turn out to be — even, or perhaps especially when the people in question end up married. There are also former couples we'd sooner pretend never happened, such as the moment queen Rihanna shacked up with Shia LaBeouf or, er, 50 Cent and Janet Jackson (via MTV). 
However, there are certain past unions that have been lost to the sands of time because, despite making several public appearances, both parties concerned were simply too low-key to make it that much of an issue. In the case of Julia Stiles and David Harbour, it's likely you've completely erased the pairing from your mind  — if it was even known to you in the first place. But they were indeed together for a short while in the mid-2010s. Looking back on their relationship now, it seems utterly of its time. 
The unlikely couple enjoyed a mostly private romance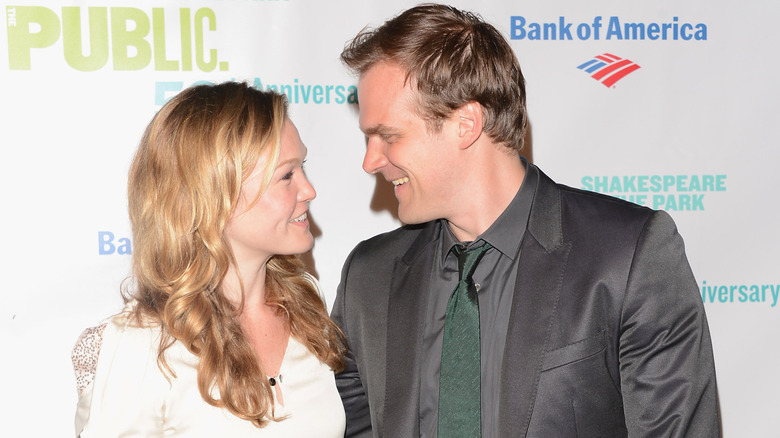 Andrew H. Walker/Getty Images
As Elle Australia admitted, Julia Stiles and David Harbour were so understated as a couple that they didn't realize the two were together until a search for photos of the "Stranger Things" star turned a few of them up. 
They reportedly dated for four years (2011 to 2015) and lived in New York together throughout that time. Of course, the reasons behind their split are unknown. According to Hello Giggles, the two actors likely met on the set of the movie for "Between Us," which was ultimately released in 2013, but because of the time they were together, it's tough to piece together many details as they are both pretty private people. However, thanks to Just Jared, there are a few photos from 2011 in NYC with the two partaking in some major PDA. 
Breakup dates, meanwhile, differ with guesses as far-reaching as 2012 and 2015. Complicating things even further, neither party has publicly addressed the relationship or their eventual split, despite the fact there are tons of red carpet photos showing the couple openly snuggling up to each other. 
Both have since settled down with other people. Harbour is married to British singer Lily Allen, as Elle Australia notes, while Stiles's husband is camera assistant Preston J. Cook (via Bustle). If nothing else, we can bask in the knowledge Kat Stratford once dated Chief Hopper.