David Harbour's Stunning Net Worth Revealed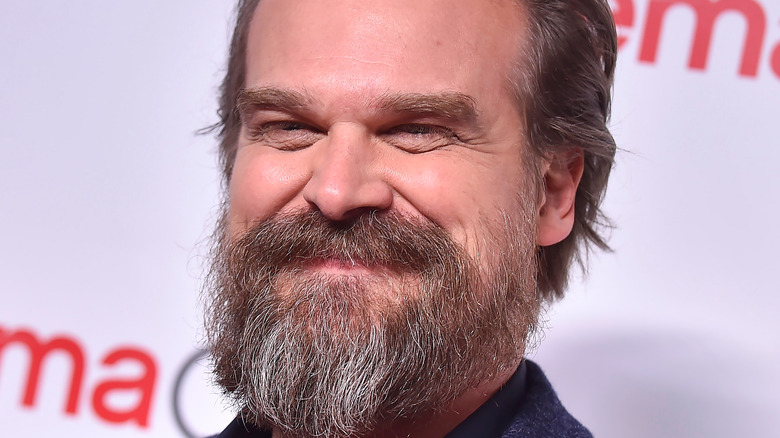 Shutterstock
David Harbour is many things to many people. For "Stranger Things" fans, he's Sheriff Hopper, lovable grump and guardian of telekinetic teen Eleven, while Marvel die-hards will know him better as another reluctant father figure, Alexei, from "Black Widow" (via IMDb). In real life, the actor is husband to Lily Allen and stepfather to her children (via The Sun). Harbour's career spans genres and decades but offscreen he's low-key, unlikely to have his private life splashed all over the tabloids. 
Considering Harbour's very first role was in a 2001 episode of "As the World Turns," it stands to reason he's banked a considerable amount in the years since. But he's not one to show off his wealth. Even his the wedding to Allen took place at a Las Vegas chapel presided over by an Elvis Presley impersonator, after which the happy couple enjoyed a fast food spread with her kids (via Instagram). Still, if the "Stranger Things" fan-favorite ever does decide to indulge, he has the means to do so. 
David is sitting on a respectable fortune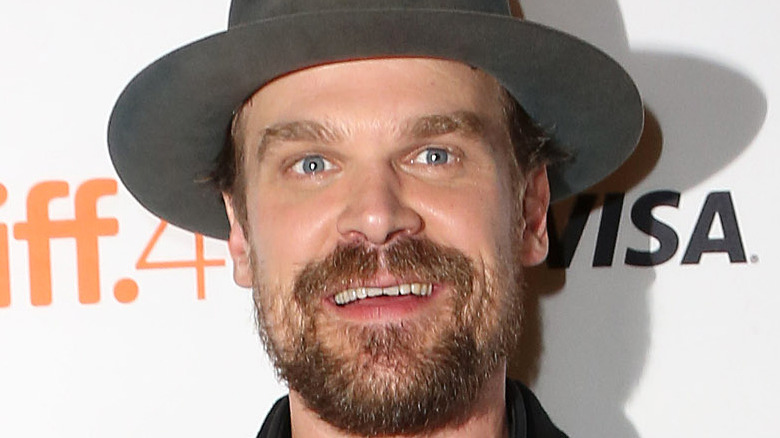 Shutterstock
David Harbour broke out relatively late in life, but he doesn't consider it a hindrance, telling The Guardian, "I've always been waiting to be 40 years old. Even as a 20 year old, I never had that bounce or spring. It makes total sense that I didn't have success until I was able to embody in age the stories that I felt like I was born to tell."
Nowadays, he courts major attention, reportedly making $80,000 per episode for the first two seasons of "Stranger Things" before his rate was raised to a whopping $350,000 for Season 3, alongside fellow adult lead Winona Ryder, amounting to a payday of $3 million each overall (via THR).
According to Celebrity Net Worth, Harbour is sitting on a fortune of $6 million, but it's worth noting that figure doesn't take into account his Season 4 earnings for "Stranger Things," massive Marvel check for "Black Widow," and whatever the actor was paid for Netflix animated series "Q-Force" among many other jobs. Suffice to say, it might have taken him a long time to get here, but that simply means Harbour is really only getting started.