The Real Reason Archie's Christening Was So Controversial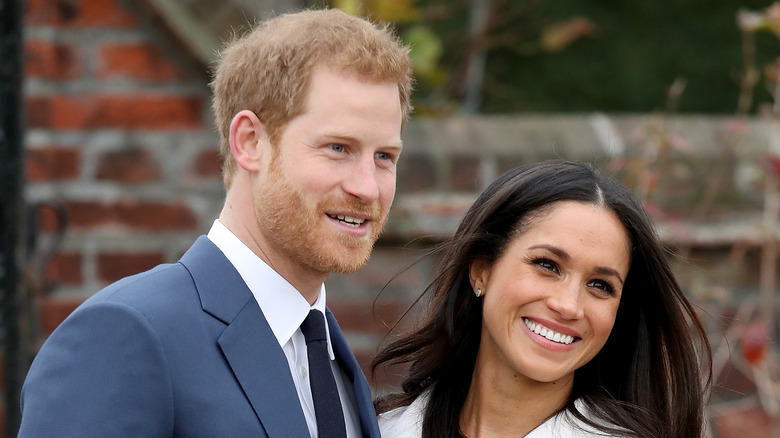 Chris Jackson/Getty Images
Baby Archie, Prince Harry and Meghan Markle's first child, was christened in July 2019 in a private ceremony at Windsor Castle by the Archbishop of Canterbury, as the BBC confirmed at the time. Several high-profile members of the royal family attended the event, including Prince Charles and wife Camilla, but the Queen unfortunately couldn't make it due to a prior commitment elsewhere. A statement noted, "The Duke and Duchess of Sussex are overjoyed to share the happiness of this day, and would like to thank everyone around the world for their ongoing support."
Although it seemed like a joyous occasion all around, the celebration was marred by controversy, particularly as the press and public were barred from attending. Meghan and Harry were also heavily criticized for refusing to reveal Archie's godparents. Press photographers were not permitted. Instead, fashion photographer Chris Allerton, who also captured the couple's wedding, handled the event, with just two photos later released via the Sussexes' Instagram account. With daughter Lilibet's christening rumored to be on the horizon, there's renewed interest in Archie's, including a key revelation about what really made it so jarring.
The date coincided with another major event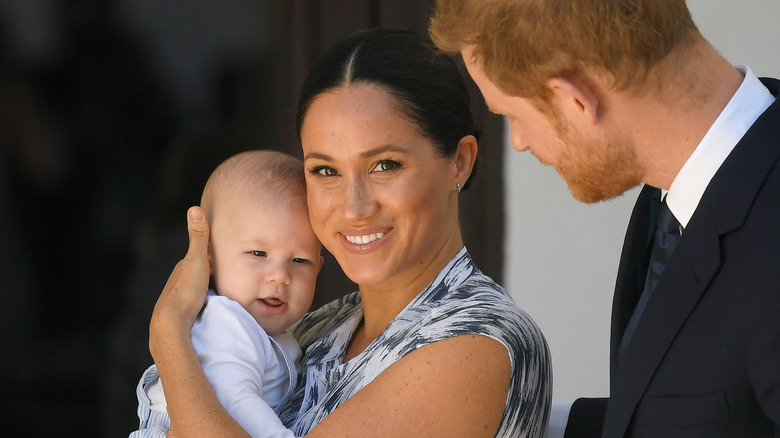 Pool/Getty Images
Having the Archbishop of Canterbury himself christen Meghan and Harry's child was, obviously, a massive honor but, according to the Daily Mail, Archie's big day fell during the General Synod, which just so happens to be the most important meeting in the Church of England's entire year. As a result, the archbishop, Justin Welby, was forced to leave early in order to conduct the baptism. Welby's brethren were reportedly baffled by his decision to abruptly depart the Saturday session of their momentous meeting, which was taking place over four days in York, and they only found out why once the photos were released from the day since the level of security surrounding the event was so high.
It's worth noting that the first choice for the christening was actually the day before, but, since both Prince Charles and the Queen, who is head of the Church of England — the archbishop, meanwhile, is head cleric, per Good Housekeeping — were unavailable on that day, it was moved. "The Sussexes certainly didn't consult others as to what date might suit best... that just wasn't a consideration," according to a source. The couple is reportedly planning to have Lilibet christened in England, too, which contradicts previous reports suggesting that Meghan and Harry were going to mark the occasion in California, where they've been based for the past year. Evidently, the Sussexes are going to continue to do things their own way.