Meghan Markle Just Revealed What Archie Really Thought Of Her New Children's Book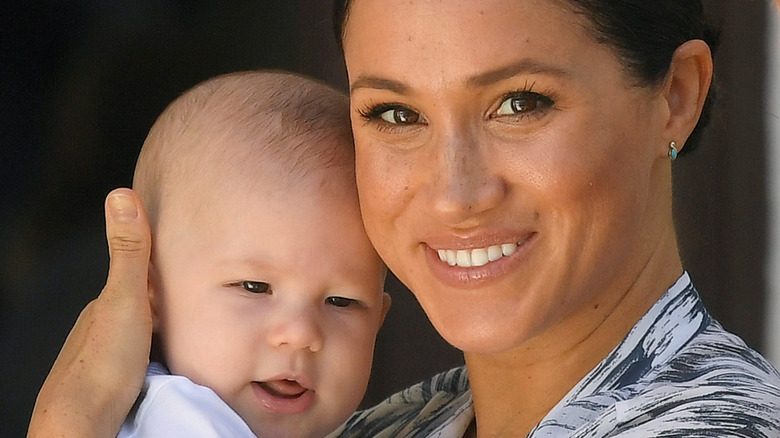 Pool/Getty Images
Meghan Markle's new (New York Times best-selling !) children's book might have its share of royal critics, but Archie Mountbatten-​Windsor isn't one of them. "The Bench," named after a special 2019 Father's Day gift from Meghan to Harry, is chock-full of sweet, personal details that Archie might recognize from his life. Take, for example, the two-year-old's rescue chickens, housed in a coop in Meghan and Harry's back yard, lovingly called Archie's Chick-Inn (via Pure Wow). "I needed my girls in there," Meghan told NPR.
That attention to detail rife through "The Bench"? That comes directly from Meghan's personal experience mothering Archie. "Kids, they just pick up on everything," Meghan explained to NPR. "And that was one of the pieces that I think was important for me, even on the homecoming scene with the military dad ... because I knew Archie, I knew that our son would notice all of those elements." That particular vignette isn't a scene out of Meghan and Harry's life. Meghan told NPR that it's inspired by stories that a sergeant from Texas told The Duchess of Sussex while she was on a USO tour with him.
Inside Archie's reaction to "The Bench"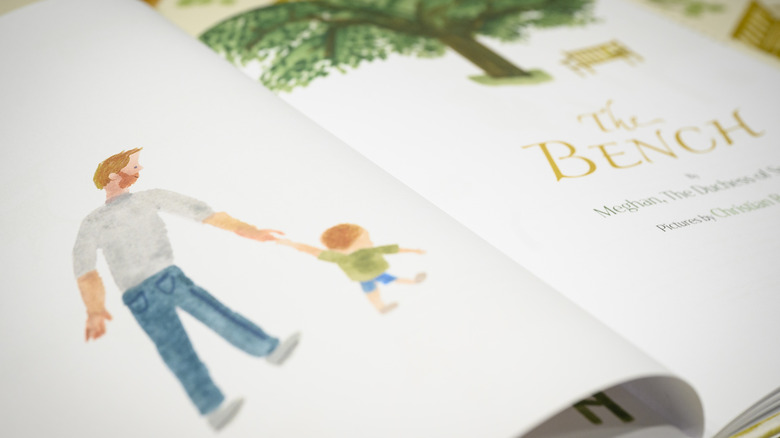 Leon Neal/Getty Images
Can you handle the sweetness? "He loves it! ... Archie loves the book," The Duchess of Sussex exclaimed, laughing, to NPR. "Which is great because he has a voracious appetite for books and constantly when we read him a book, he goes 'again,' 'again,' 'again.'" Meghan and Harry have put a lot of thought into nurturing enthusiasm for reading in their son. Early in his life, Oprah gave Archie a mini library (via Good Morning America). Last year, we were all gifted with a video of Meghan reading a book to Archie ("Duck, Rabbit") from it (via Instagram). Then, back in February, when Harry chatted with James Corden, we learned that Archie was already putting "three-four words together" at a time and that his first word was the rather unusual ... crocodile. 
We can only hope that word was inspired by a literary — and not a real-life — adventure. Archie's enthusiasm for books makes publishing "The Bench" extra special for Meghan. "Now the fact that he loves 'The Bench,' we can say 'Mommy wrote this for you,'" Meghan reflected to NPR. She added that it "feels amazing."