Here's What Issa Rae's Real Name Is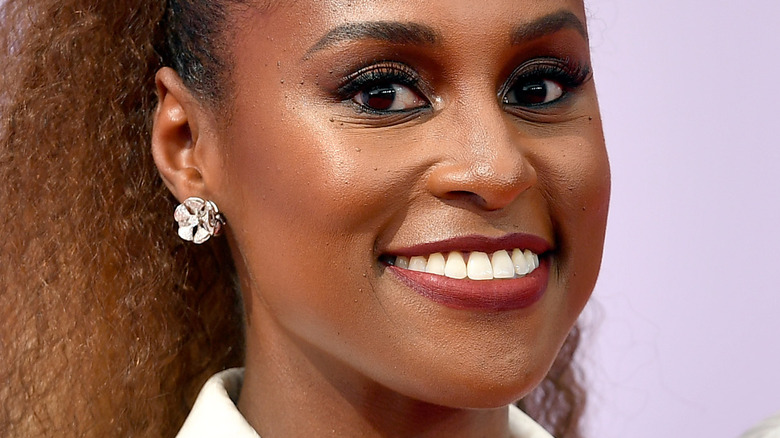 Paras Griffin/Getty Images
We may receive a commission on purchases made from links.
Issa Rae has been a fan favorite ever since she blessed our screens with her portrayal of a made-for-TV version of herself in HBO's "Insecure" in 2016 (via IMDb).
Since then, viewers have watched in awe as Rae continues to climb the corporate ladder in the industry. Rae has everyone rooting for her success especially since her path to writing, producing, and starring in a show based on her web series "Awkward Black Girl" was anything but easy (per The New York Times).
Much has been reported on Rae, from her favorite book, the song she always has at the ready while driving in her car, her mantra, and plans for the future (via US Weekly). We also know all about Rae's once turbulent relationship with Lauren London — the two are now hunky-dory (cue Kathy Hilton meme). Not to mention Rae's on- and off-screen real-life/off-set friendship with Yvonne Orji (Molly), which is pure #friendshipgoals.
But there's one small tidbit of information some fans may not know: Issa Rae is not the name the actor was given at birth. Here's what Issa Rae's real name is.
Issa Rae shortened her name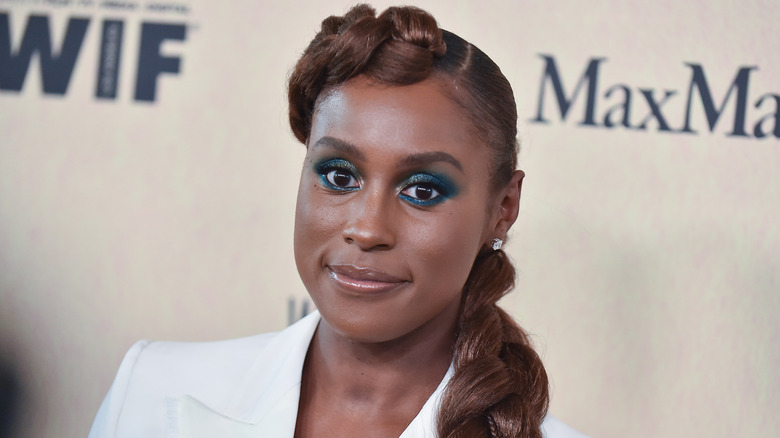 Shutterstock
The New York Times reports Issa Rae's real name is actually Jo-Issa Rae Diop. It's not too surprising that the writer reworked her name for Hollywood since many, many celebrities have done the same.
Rae is not the first actor to change her name. Unlike some celebrities who completely rehauled their birth names, Rae simply condensed hers. Kirk Douglas (born Issur Danielovitch), Dove Cameron (formerly Chloe Celeste Hoffman), and Meg Ryan (born Margaret Mary Emily Anne Hyra) did a complete redesign of their names for work purposes, per People. Whereas, celebrities Reese Witherspoon (Laura Jeanne Reese Witherspoon), Rihanna (Robyn Rihanna Fenty), and Lucy Hale (Karen Lucille Hale) simply said peace out to the parts of their names they no longer wanted (via HuffPost).
The author of The New York Times bestselling book "The Misadventures of Awkward Black Girl" falls into the second group, simply taking the middle part of her birth name of  Jo-Issa Rae Diop. And she will always be Issa to viewers, those who continue to cheer for the "The Lovebirds" star as she continues to leave her mark (and the name Issa Rae) in Hollywood.