Why Nicollette Sheridan And Michael Bolton Actually Broke Up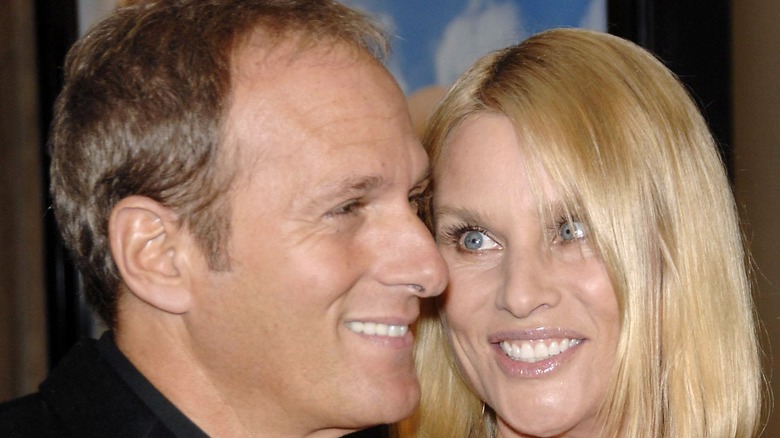 Shutterstock
She is a beautiful and talented actress best known for her roles on "Knots Landing," "Desperate Housewives," and "Dynasty" (via IMDb). He is a formerly long-haired vocal dynamo behind timeless hits like "How Am I Supposed to Live Without You," and "Said I Loved You...But I Lied" (via Billboard). Together, Nicollette Sheridan and Michael Bolton were a power couple in the early '90s, dating from 1992 until 1995, and then again from 2005 until 2008 (via Smooth Radio).
In fact, the stars were even engaged at one point. But their relationship played out like an episode straight out of a soap opera. Consider that it's been claimed by "Real Housewives of Beverly Hills" star Lisa Rinna that Sheridan cheated on her current husband, Harry Hamlin, when the blonde was wed to the actor 20 years ago (via People). With whom did Sheridan allegedly cheat?
If you guessed Bolton, you'd be right.
Nicollette Sheridan denies cheating on her husband with Michael Bolton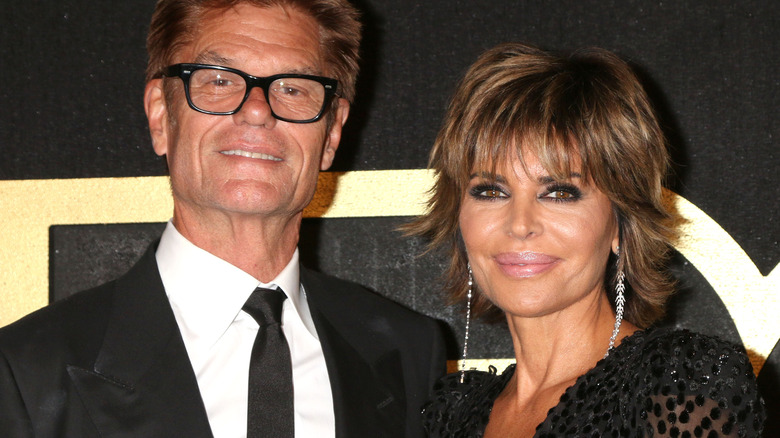 Shutterstock
In 2019, on an episode of "RHOBH," Rinna claimed Sheridan became acquainted with Bolton at his concert, and subsequently left Hamlin, a charge the actress soon denied via Twitter.
"FAKE NEWS! Harry and I ended our marriage nose to nose in Canada...Michael was a long time friend that was invited to our wedding...Happy Harry found happiness with housewife @lisarinna @slice_tv," she tweeted upon the allegations she was unfaithful making headlines.
The plot thickened when Hamlin doubled down on Rinna's version of events about how he and Sheridan split up (via People).
Taking to Twitter, the actor commented, "Re Fake News! What's it called when your wife of one year suddenly goes to bed with a pop singer? ...two weeks after your mother dies?? I did a lotta stuff with my wife 'nose to nose' but ending our marriage was not one of them!"
We may never know the truth — or exactly how Sheridan and Bolton met in the '90s. It's also unclear why they ended their relationship the first time.
Nicollette Sheridan and Michael Bolton would end things for good on good terms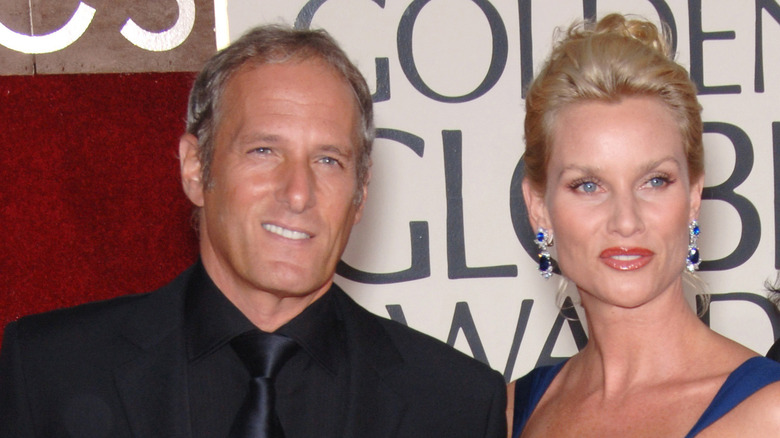 Shutterstock
About a decade after Sheridan and Bolton went their separate ways, the couple would rekindle their romance. In fact, in 2006, Bolton asked his ex to marry him during a trip to the Bahamas (via ABC News). The singer had recently said about his relationship with Sheridan, "I am very committed. It is a very special time in my life. I have a good feeling about the future."
But things didn't last — again, with Sheridan's publicist saying in a statement in 2008, "Nicollette Sheridan and Michael Bolton have amicably ended their engagement. They appreciate your respect for their privacy in this matter" (via Reuters).
So what went wrong the second time? Fans may never know exactly why the stars couldn't make it work, but it's worth noting that Bolton said in 2013 about the end of the engagement, "It's just something that happens with you and somebody in your life." 
He added there would always be "certain people you're always gonna love." He was complimentary of his ex, and noted their romance "ran its course" (via Meaww).