The Truth About Tyra Banks And Will Smith's Relationship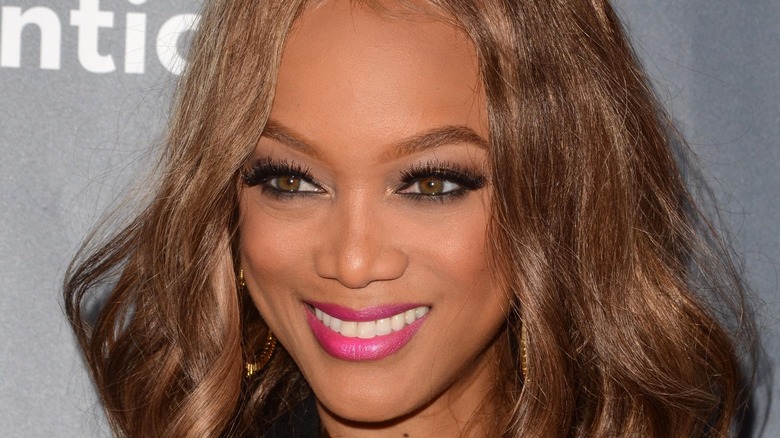 Shutterstock
Before she was starring as a Barbie-like doll brought to life in "Life-Size" and dancing it up in "Coyote Ugly," supermodel Tyra Banks made her acting debut in the sitcom, "The Fresh Prince of Bel-Air," according to Entertainment Weekly.
In the series, Banks guest-starred as Will Smith's ex-girlfriend Jackie from Philly. Her first episode was "Where There's a Will, There's a Way: Part 1" from Season 4, but the model would go on to star in a total of eight episodes all together
In a clip from Smith's Snapchat series "Will From Home," the two reunited to discuss Banks' time on the show (via Today). The "American's Next Top Model" creator revealed that being on "The Fresh Prince" was actually her "first acting job ever," and from the interview posted on Instagram, it seems Banks still knows every line from one of their most iconic scenes together.
 The adorable reunion showed that these two are still super friendly even after almost three decades since the show was on the air. While the two are friends now, Banks and Smith were once more than just co-stars. 
Tyra and Will remain close friends and even have inside jokes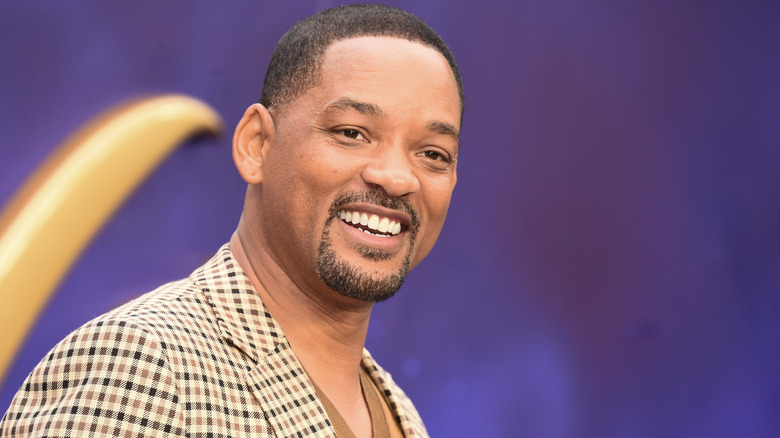 Shutterstock
After Tyra Banks appeared on the show, she and Will Smith dated for about a year, according to Republic World. What started out as just a friendship grew into something more back in 1993. They eventually called it quits in 1994, but since things "never got serious," they remained friends. 
According to Showbiz Cheatsheet, after Banks, Smith started dating his now-wife Jada Pinket t Smith. Despite a brief separation in 2016, the two have been happily married since 1997. They even have share two children together — Jaden Smith and Willow Smith (via Sportskeeda). Will also has a son, Trey, from his first marriage to actor and model Sheree Zampino. 
Even though Smith and Banks didn't work out as a couple, they seem to still be close friends, according to The Things and will send each other messages on social media. One of those things was a birthday message that Banks recently posted with a secret inside joke between the two. Banks ended up writing "Happy Birdhat," which seemed to be a reference to a hat she wore when she was on "The Fresh Prince of Bel-Air."