What Britney Spears Fans Spotted In Jamie Lynn's Recent Selfie Is Causing A Huge Stir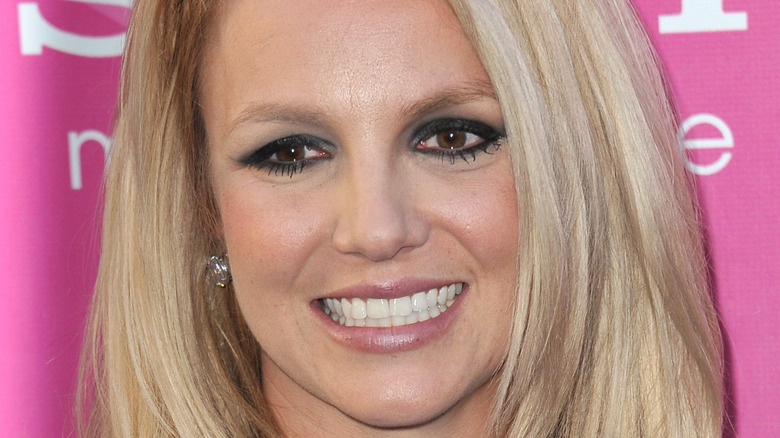 Shutterstock
Jamie Lynn Spears has been making headlines for nearly everything she's doing over the past month since her older sister Britney Spears' conservatorship battle has heated up. Fans have accused Jamie Lynn of not being supportive of Britney throughout her 13-year long conservatorship, per Femestella. After the outpouring of allegations, Jamie Lynn spoke out on social media to debunk those rumors, revealing that she's very supportive of whatever Britney wants to do.
Jamie Lynn's husband, Jamie Watson, has also opened up about where his family stands when it comes to having Britney's back during the messy court battle. "I can assure you her family loves her and wants the best for her," Watson, who married Jamie Lynn back in 2014, told the New York Post in June (via People Magazine). "I wouldn't be around people who weren't. Who wouldn't want to be in support of Britney?" This week, fans supporting the #FreeBritney movement noticed something interesting in a social media selfie posted by Jamie Lynn, and they weren't afraid to speak out about it.
Jamie Lynn's husband caught looking at Britney's Instagram account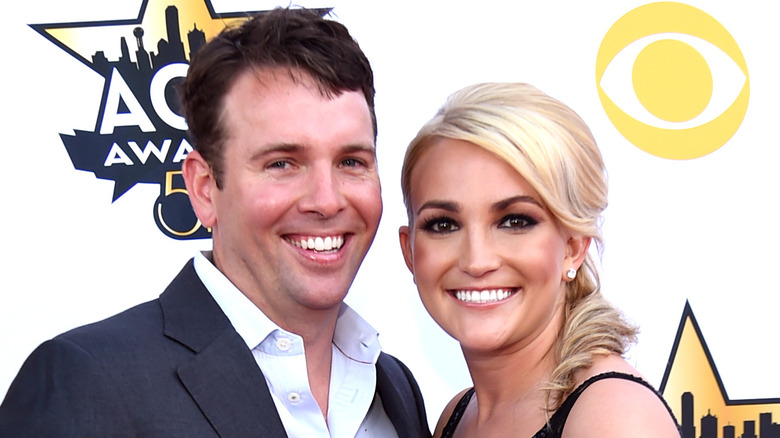 Rick Diamond/acm2015/Getty Images
According to Page Six, Jamie Lynn Spears shared a photo of herself rocking a bikini to her Instagram account this week. Also, in the photo, her husband Jamie Watson can be seen. Watson is spotted sitting at a desk with two computers in front of a mirror. Watson holds his phone up as she appears to be intently looking at something, which eagle-eyed fans revealed to be one of Britney Spears' latest Instagram posts. The post was a quote that read, "Kindness. Do you know what really turns me on? What I find incredibly sexy? Kindness." It is also currently sandwiched between two topless photos of the pop star on her Instagram feed. However, Jamie Lynn later altered the pic to place a text banner that reads, "he's always working" over the phone on her IG story.
Of course, fans immediately began to speak out about Watson peeking at Britney's social media post. "Jamie Lynn and her husband are obsessed with Britney," one fan tweeted. "They are so obsessed with Britney it's insane," another agreed. "The biggest plot twist would be if Jamie Lynn and her husband were the ones who run Britney's Instagram," a third social media user wrote.
While rumors of bad blood between Britney and Jamie Lynn continue to swirl, fans are now wondering if Britney will spill personal details about her relationship with her younger sister as she continues to speak out against her conservatorship.