The One Skincare Concern That Madison Beer Has Dealt With Her Whole Life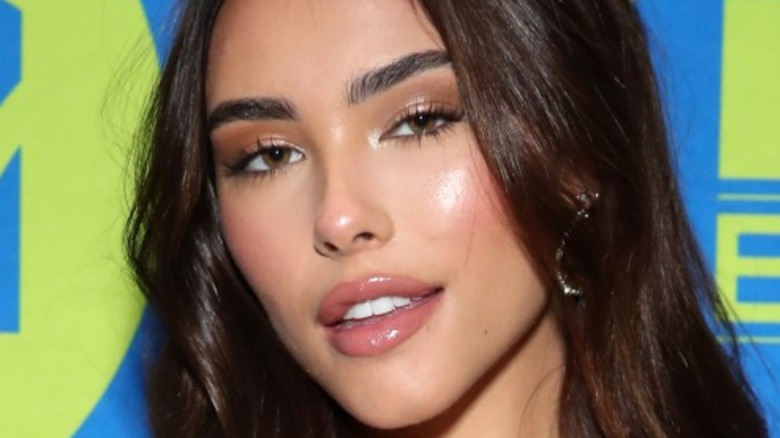 Rich Fury/Getty Images
Setting up a daily beauty routine that pampers your skin, while also combatting any skin issues is a full-time job. You can use the same product for years with amazing results, only for skin concerns to pop up out of nowhere. Throw sensitive skin into the mix, and a simple routine can quickly turn into an entire skincare rescue mission.
Singer-songwriter Madison Beer opened up to Byrdie about her own struggles with her skin. Her skincare journey has been anything but easy, as she's dealt with severe acne issues since she was younger. "Keeping [my acne] under control was really important for me," she explained. "I didn't want to be unrealistic and say, 'Oh, I'm never going to get a pimple ever again,' because it's unavoidable. But, I want to be able to maintain [my skin]." 
Madison Beer's skincare concerns inspired her skincare line KNOW Beauty, co-created with close friend and beauty guru Vanessa Hudgens. Beer admitted to going through a long process to find products that didn't exacerbate her skin issues, which anyone who has had to retire their go-to products (especially after a change in its original formula) can relate to (via Byrdie). Thus, KNOW Beauty's personalized skincare was born. 
Going through a constant trial and error in the search for the right skincare routine can feel demoralizing. But Beer has taken an inspiring approach to celebrating her skin.
How Madison Beer tackles skin insecurities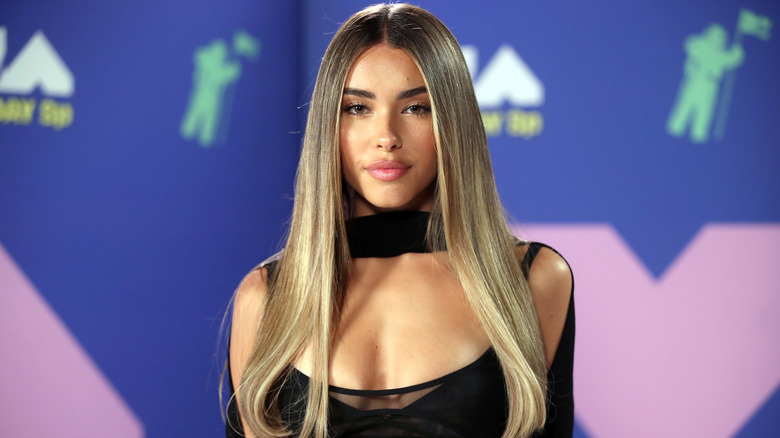 Rich Fury/mtv Vmas 2020/Getty Images
In a skincare tutorial shot for Vogue's Beauty Secrets YouTube series, Madison Beer was endearingly honest about her battle with cystic acne and skin insecurities, and how that influenced her cautious experimentation with makeup today. Watching her get vulnerable about her personal struggles — including stubborn pimples that come out full force when you least expect them to — reminded us that skin health is a life long journey. As you get older, your skin changes constantly, so it makes sense that your tried-and-true beauty tricks might need to evolve with you too. But that doesn't make it any easier to deal with those days where your skin doesn't seem to be cooperating.
In a July 2021 interview with Glamour, Beer shared how she uses positive self-talk to combat her "bad" skin days. "Learning that [acne] doesn't define you is huge — that was a huge thing that I had to accept," she explained. "It doesn't make you any less beautiful. We're human beings, and we can't be so hard on ourselves for something human and natural."
She also added that certain skin issues are beyond our control, and society's beauty standards are the real problem (via Glamour). "[My acne] was hormonal, so I cannot control that," she added. "I feel like that's just another flaw with society that hopefully is changing –women particularly are expected to be perfect all the time, but we have pimples, dark circles, wrinkles, cellulite, whatever. It's deemed like a negative thing, but I actually think that it makes you human. And these are beautiful things."