Here's What Michelle Obama Had To Say About Simone Biles' Withdrawal From The Olympics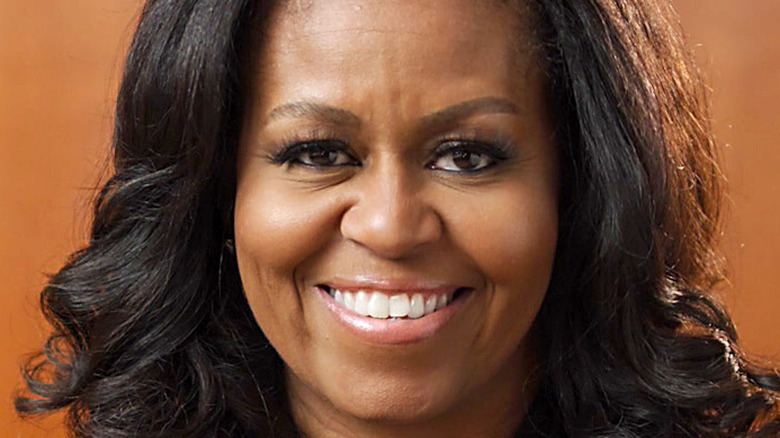 Billboard Music Awards 2021/Getty Images
When the GOAT, Simone Biles, pulled out of the Tokyo Olympics, the country was left reeling. As The Guardian reports, Biles abruptly stopped competing in her team event on Tuesday. Later, following a medical evaluation, it was confirmed she wouldn't be continuing in the women's all-around gymnastics final due to mental health issues. USA Gymnastics advised in a statement: "We wholeheartedly support Simone's decision and applaud her bravery in prioritizing her wellbeing. Her courage shows, yet again, why she is a role model for so many." The celebrated gymnast will undergo further evaluation before a decision is made on whether she can compete in the individual contests scheduled for next week. 
Biles' decision to bow out, although shocking, was widely heralded by everybody from swimmer Kate Ledecky, who admitted she couldn't imagine the pressure Biles was under, to fellow swimmer Michael Phelps, who argued the move would "blow the doors open" for more open discussions of athletes' mental health. Biles revealed she quit to protect her "mind and body" rather than bow down to everybody else's expectations. Now, former first lady Michelle Obama is wading into the ongoing discourse about Biles' decision.
Michelle Obama reassured Simone Biles that everybody is behind her decision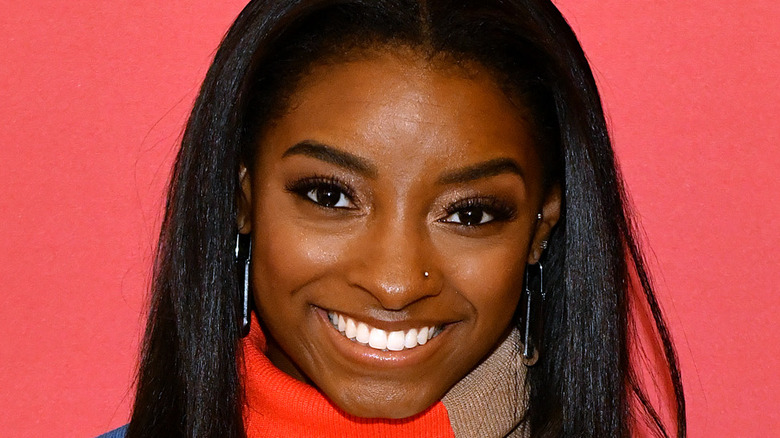 Craig Barritt/Getty Images
Former first lady Michelle Obama took to Twitter to add her voice to a chorus of support for Olympian Simone Biles. "Am I good enough? Yes, I am," Obama wrote. "The mantra I practice daily." She added, "We are proud of you and we are rooting for you," before congratulating Team USA on their success in the games thus far. 
Biles opened up during a press conference on Tuesday, admitting that she withdrew from the competition in order to prioritize her mental health and to avoid jeopardizing herself further (via HuffPost). It was previously thought that the gymnast, the most decorated of all time in her sport, had been injured, but this was quickly corrected. 
"Whenever you get in a high-stress situation, you kind of freak out," Biles told reporters. "We have to protect our body and our mind." Tennis pro Naomi Osaka, who recently withdrew from the French Open for mental health reasons, inspired Biles to speak out, she said. The gymnast explained that she and her teammates are people, not just athletes. Likewise, she revealed to reporters (via Twitter): "I'm also not having as much fun — and this Olympic Games I wanted it to be for myself and it felt like I was still doing for other people — and that hurts my heart that doing what I love has been taken away from me."
If you or someone you know is struggling with mental health, please contact the Crisis Text Line by texting HOME to 741741, call the National Alliance on Mental Illness helpline at 1-800-950-NAMI (6264), or visit the National Institute of Mental Health website.