Sports Illustrated Editor Has Harsh Words For Megyn Kelly Amid Naomi Osaka Drama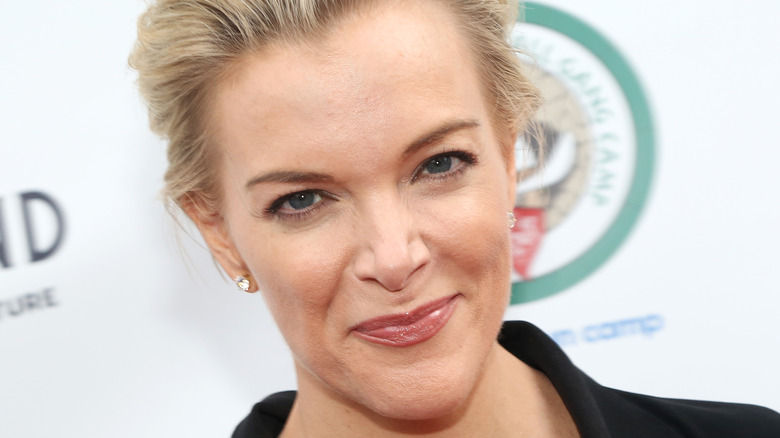 Bruce Glikas/Getty Images
Broadcast journalist Megyn Kelly started a very unnecessary Twitter war with Naomi Osaka over the tennis superstar's Sports Illustrated Swimsuit cover. The "Megyn Kelly Show" host – who is twice Osaka's age - started the social media feud by retweeting a quip from conservative commentator Clay Travis that read, "Since saying she's too introverted to talk to the media after tennis matches, Naomi Osaka has launched a reality show, a Barbie, and now is on the cover of the SI swimsuit issue," (via New York Post). Kelly added her own two cents to Clay's commentary, writing, "Let's not forget the cover of (& interview in) Vogue Japan and Time Mag!"
Osaka responded to Kelly in two since-deleted tweets, the first of which read, "Seeing as you're a journalist I would've assumed you would take the time to research what the lead times are for magazines, if you did that you would've found out I shot all of my covers last year," along with a follow-up tweet that read, "Instead your first reaction is to hop on here and spew negativity, do better Megan [sic]." Osaka then blocked Kelly on Twitter.
Picking the wrong battle to fight, Kelly didn't stop there, tweeting, "Poor @naomiosaka blocked me while taking a shot at me (guess she's only tough on the courts). She is apparently arguing that she shot her many covers b/4 publicly claiming she was too socially anxious to deal w/press. Truth is she just doesn't like Qs she can't control. Admit it."
This Sports Illustrated editor has a few harsh words for Megyn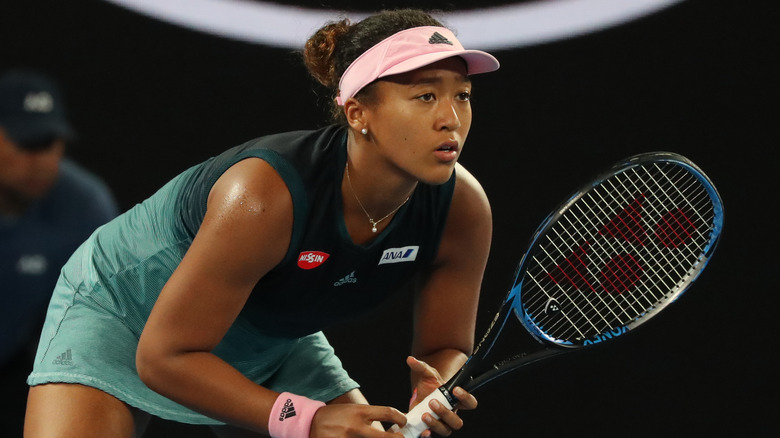 Shutterstock
After former Fox News host Megyn Kelly refused to let go of the Twitter feud she started with Naomi Osaka, the tennis star's fans, friends, and fellow athletes and celebs rallied around her to show their support while criticizing Kelly for her unnecessary comments. And now, Sports Illustrated editor M.J. Day has joined the conversation, coming to Osaka's defense during an appearance on the July 20 episode of the "People Every Day" podcast.
"Well, first of all, we did that shoot back in December of 2020," Day explained to host Janine Rubenstein, noting that the SI cover that was shot before Osaka withdrew from the French Open in May 2021 citing mental health reasons (via People). "It's such bullying and it's so unnecessary, and this woman did nothing wrong. I'm like, 'You know what, you're journalists. How about you do your job and you fact check instead of jumping all over this woman for attention?'"
Day continued to slam Kelly's actions and words, telling Rubenstein, "It broke my heart to see someone who is really living her life for the betterment of others while also trying to pursue her own passion, which is tennis and fashion. Let her live. Let her make decisions for herself that protect her own wellbeing. It's at no cost to anyone."