The Trendiest Sunglasses Of 2021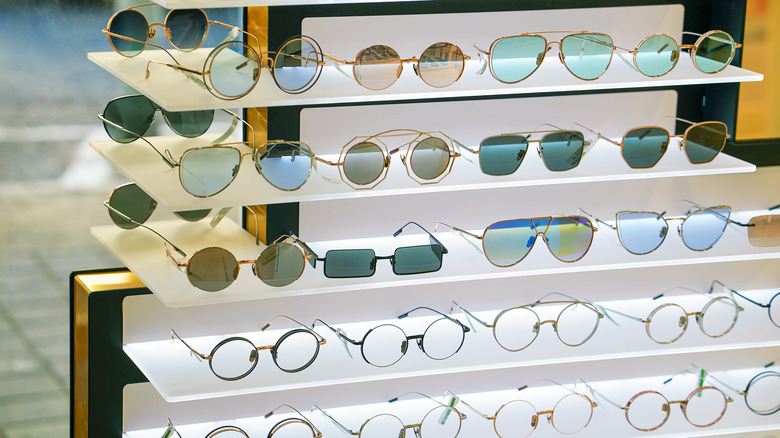 Shutterstock
Every year, many people search for new sunglasses once the sun starts to shine and the weather heats up each summer. Finding a classic pair of shades that won't go out of style can be a tall order sometimes, especially with changing trends. But, this year, there are a few styles you'll want to keep your eyes on that are likely here to stay.
PopSugar reports that 2021 trends involve updates to classic styles and shapes. With out-of-the-box designs that feature curves and waves, statement-making frames can switch up your look in no time. Cut-out lenses also have taken center stage with jutting lines and cool cat-eyes to complement their futuristic look. But, perhaps the most pervasive trend that we've seen this summer is the sporty vibe for outfits and accessories. Who What Wear notes that sporty glasses will go well with athleisure outfits for years to come. With a wide brim and short frames, these shades will stay on from the tennis court all the way to work.
Yet another look gracing the runway is a retro vibe — think a modern John Lennon style. With small lenses and metal frames, these will certainly make a statement when you walk into the room.
2021 sunglasses involve new, improved shapes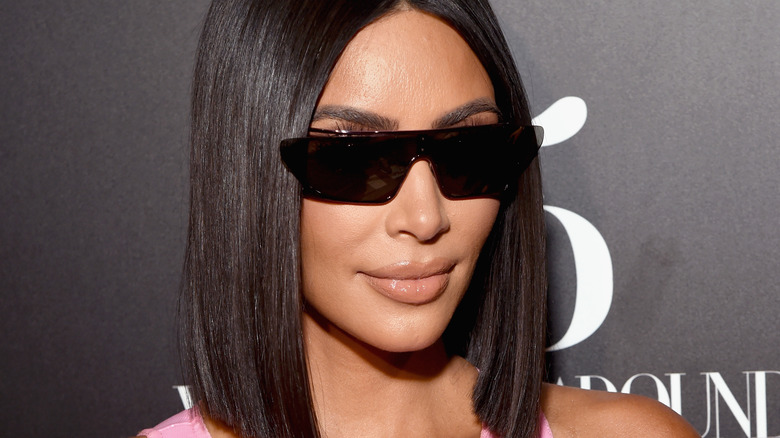 Michael Kovac/Getty Images
Kim Kardashian made a statement a few years ago when she donned mini sunglasses to a red carpet event. Naturally, the trend caught fire and soon everyone was searching for the perfect small-framed specs. An extension of that style, small rectangle frames are now a hot look for 2021. Who What Wear reports that many fashionistas opt for a bright color to polish off the vibe for these sharper edges. 
Luckily, oversized sunglasses are still here to stay even with the growing popularity of smaller frames. PopSugar recommends looking for a classic cat eye that's oversized for an easy day-to-night shade. Keeping things bold — whether it's from a small or large lens — is always in style. Speaking of cat eyes, a deeper angle is also a popular look this year. Some new styles offer a smaller frame to account for a sharper wing. Who What Wear notes that this look creates a modern style that sits well on many different face shapes.
Lastly, blue-light blocking glasses work well behind the computer and while you're out and about. Keeping your eyes safe from various forms of harmful light, these specs never go out of style.