The Biggest Mistakes You're Making With Your Sunglasses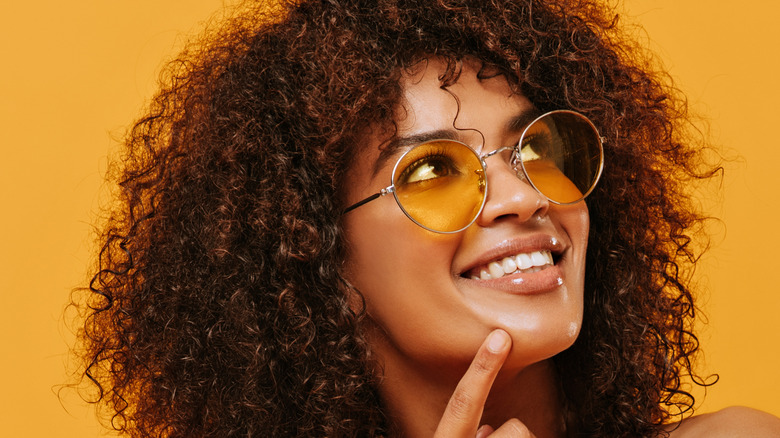 Shutterstock
Sunglasses are the perfect way to top off any and all outfits, and don't let anyone tell you they're not perfect all year around. Sunglasses are suitable for any face shape, too, with certain styles complimenting different face shapes the best. For example, if you have a diamond shaped face, certain sunglasses will fit you better, while other sunglasses will highlight your features best if you have a square shaped face or a round shaped face.
Wearing sunglasses, like any other fashion item, can be cute or it can lead to fashion faux pas. These mistakes when wearing sunglasses can range from wearing them incorrectly to wearing the wrong sized sunglasses. For example, one big mistake, according to Be Savvi, is wearing sunglasses indoors. While your sunglasses may complete your look that day, they're not practical inside and thus wearing them inside can make you look out of touch. "It's ridiculously pretentious, and downright corny," Be Savvi explained. They also noted that it's rude to not make eye contact with people when speaking with them, which would be obstructed if you're wearing sunglasses.
This is the most important thing to look for when buying sunglasses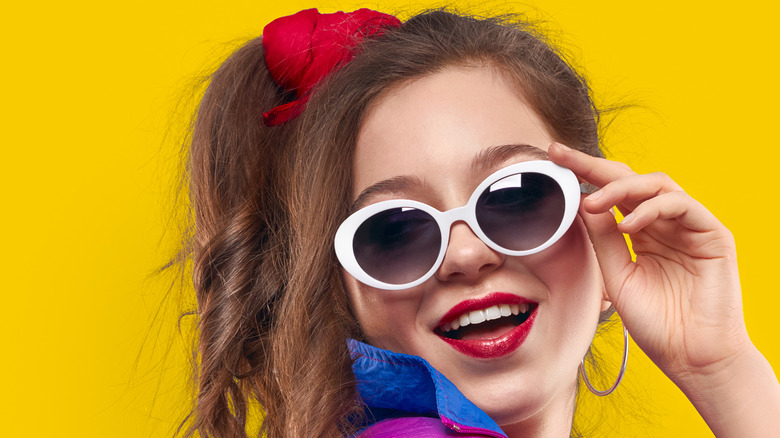 Shutterstock
While wearing sunglasses is fashionable, you want to make sure you're doing so both stylishly and practically. Some common mistakes when wearing them, according to Fashion Beans, include wearing glasses that are the wrong size and purchasing ones that don't suit your face. Because there are many different face shapes, there are many different types of sunglasses. Thus, you should look for the ones that best suit your features. Moreover, everyone's face is a different size, so you need to find ones that compliment the width and height of your gorgeous face.
Perhaps the biggest mistake you can make when wearing sunglasses, though, is wearing ones that don't have any actual protection from the sun. Some sunglasses are just for show, but what you really want is a pair that keeps that style while also preserving your eye health. Investing in good eye protection is important because many eye conditions begin with overexposure to the suns' rays. "It is so important to protect the 'naked' eyes from the harmful UV rays by wearing sunglasses," ophthalmologist Kelly Chung explained (via Oregon Eye Specialists). Specifically, when looking for sunglasses, look for ones with a UV 400 label. "Sunglasses labeled UV 400 provide nearly 100% protection from harmful ultraviolet light rays, blocking wavelengths up to 400 nanometers, including UVA and UVB rays," All About Vision explained. 
In the end, sunglasses are all about compromise — you want to look stylish, but you should also invest in quality eye care.