How To Replicate Miranda Lambert's Makeup Routine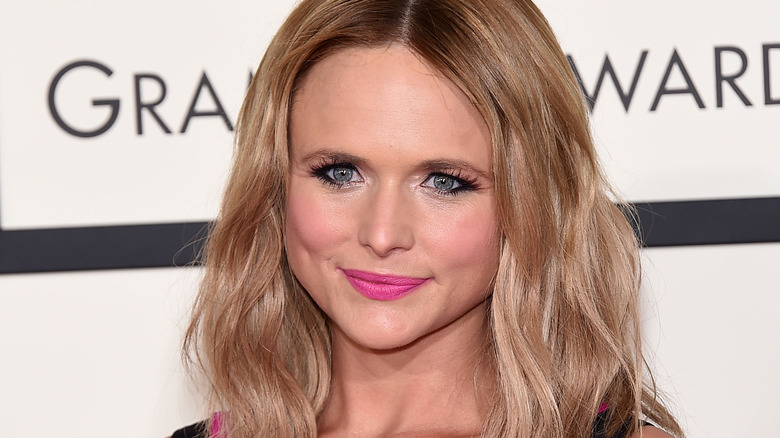 Shutterstock
In 2015, country singer Miranda Lambert shocked fans by showing up to the CMAs with bright pink locks. Coupled with flawless makeup, the singer caught the eyes of beauty bloggers all over the world. To recreate that look along with Lambert's other classic styles, there are a few things you'll need.
Moani Lee, the makeup artist who worked alongside her beauty team leading up to the pink hair debut, told Brit+Co, "Miranda's skin is flawless and I wanted to focus on her glow by keeping the makeup fresh, understated and chic. With the gorgeous pink hair 'do Johnny Lavoy crafted and the stunning Versace dress styled by Tiffany Gifford, I wanted to make sure we focused on a fresh classic look that would highlight all her amazing features best."
If you're planning a statement look, make sure to focus on which aspect you want to highlight the most, then create the rest of your ensemble around it. Lee used only Charlotte Tilbury products that night, which complimented Lambert's skin tone and features incredibly well. The brand's Golden Goddess Luxury Eyeshadow Palette and Barbarella Brown Rock N Kohl Eye Pencil were among the artist's favorite for Lambert's big reveal. With a bronzer and blush to highlight her cheeks, the singer looked naturally gorgeous underneath her pink locks.
Miranda Lambert has a skincare routine to prep before big events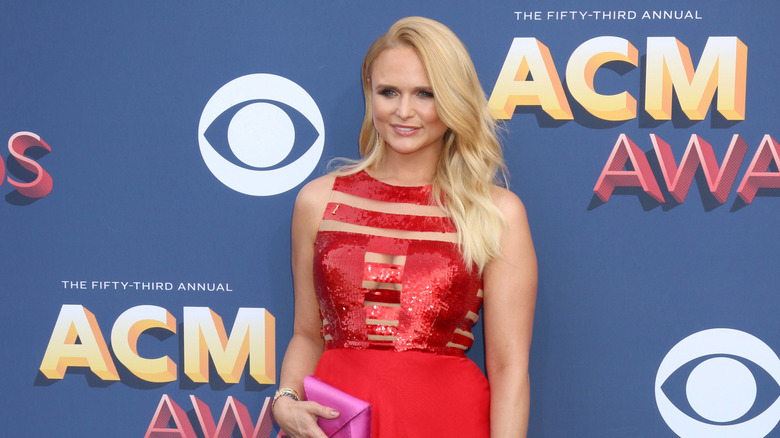 Shutterstock
When you're on the red carpet with the eyes of the world on you, you'll want to make sure you feel your best. That's why Miranda Lambert's team focuses on keeping her skin looking healthy. Her makeup artist, Moani Lee, spoke with E! News and explained her thought process behind the singer's simplified makeup looks. "With Miranda's rich choice in color for her red carpet dress and accessories, we decided to keep her makeup paired down and simply sophisticated with a gorgeous healthy skin focus."
To start, make sure that your lips are hydrated. The good news is that you don't need anything fancy here — just some vaseline! "I actually use Vaseline's Original Lip Therapy for hydration on lips," Moani noted. "I applied it right at the beginning and let it sit while I continued on to the rest of Miranda's makeup, this allowed for the lips to hydrate in advance of the Laura Geller lip application."
Furthermore, the team sticks with nude lips with a pink tint to enhance the blue of Lambert's eyes. For her shadow, Moani uses a rose hue to do the same. Lastly, Lambert applies an all-over body lotion to keep her skin looking healthy from the inside out.
You certainly don't need Moani's help to recreate this look. Head to the drug store for some of Miranda Lambert's beauty staples!