How Abner And Amanda Really Got Their Magnolia Network Shows - Exclusive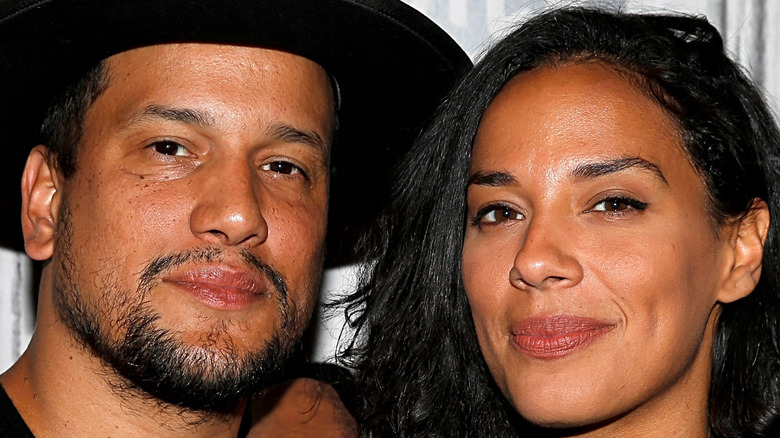 Dominik Bindl/Getty Images
When fans tuned in to HGTV's "Fixer Upper," they were greeted by the melodic sounds of the hit show's opening credits. Showing Chip and Joanna Gaines, their kids, and behind-the-scenes footage of house renovations, all while a toe-tapping track was playing in the background, the opening sequence felt as if the viewer were being welcomed to Waco, Texas, with open arms. It's fair to say that the warmth of the family and the show in general wouldn't have been felt as much without the great opening tune, and it's thanks to the work of musicians Abner Ramirez and Amanda Sudano (performing as the duo Johnnyswim) that the song "Home" was a hit. 
Abner and Amanda have been in and around the music industry for quite some time. They described their careers as a steady faucet, dripping into the pool of success every year. All that has changed, though, as Abner and Amanda are the stars of not one, but two shows on the Magnolia Network. In an exclusive interview with The List, they shared what their experience going from the road to the screen has been like. 
How did they initially cross paths with Chip and Jo? How are their two shows different from one another? We asked all the questions so you could get all the answers. Here's how Abner and Amanda really got their Magnolia Network shows.
This is how Abner and Amanda initially crossed paths with Chip and Joanna Gaines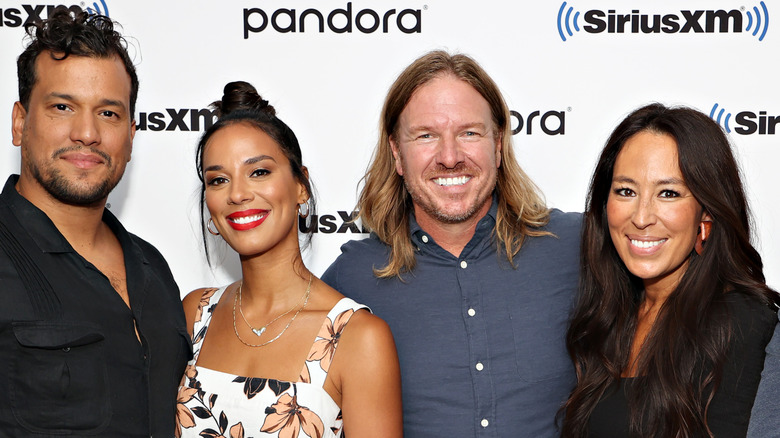 Cindy Ord/Getty Images
It seems everyone and their mother knows who Chip and Joanna Gaines are, but in the early days of "Fixer Upper," it was actually Abner's mother who turned the couple on to them. Abner shared with The List that one day, he and Amanda went to his mom's house. She made them coffee, and then told them to sit down and watch this new show she was obsessed with. "She literally grabbed my arm and forced me to sit down," Abner recalled.
His mom just knew that the two couples were meant to work together. "You're going to love this couple. They're so great. You're going to love them," Amanda recalled her mother-in-law saying of Chip and Jo. Abner's mom then flipped on "Fixer Upper" Season 1, and the rest is history. 
As it turns out, Chip and Jo had already reached out to Abner and Amanda (before the sweet, but forceful sit-down with Abner's mom) about using their song "Home" in the show's opening credits. The musical duo hadn't given it much thought, but Abner's mom was adamant that they jump at the opportunity. "She was like, 'Do whatever they want. Do whatever they want,'" Amanda recalled of her mother-in-law's advice. Later, when the Magnolia Network finally came to fruition, the first people to get a call about an original show were Abner and Amanda. 
Abner and Amanda's show was the first Magnolia show in production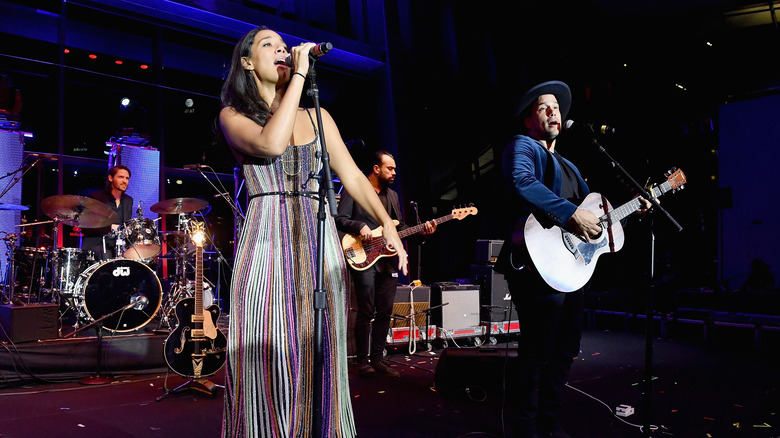 Jason Davis/Getty Images
Given the history that Abner and Amanda had with Chip and Joanna Gaines, it was no surprise that their shows, "The Johnnyswim Show" and "Home on the Road," were the first in production for the Magnolia Network. Specifically, "Home on the Road" was the network's infant, and as such, there were "a lot of hurdles" to jump over during production, according to Amanda. She shared that it was a bit tough to figure out, from a production perspective, how to best follow a band while on tour — the premise of the show — and that it was certainly a learning experience. 
"We had to kind of figure out on the go and kind of make do," she said. "So everything was a little bit more ... compromised. We toured a little bit differently for a stretch of time so that we'd get more television, and television had to compromise a little bit to make sure that they could film this thing." As it turns out, the time during production was "a super fun experience," and the couple shared just how much they loved it, despite any unforeseen things that popped up (like a global pandemic, for instance). 
Because COVID-19 shut down a big part of their lives — touring as a band — the couple had to rethink their quarantine experience, and that's how "The Johnnyswim Show" came about. Filmed by themselves at home, with just a bit of equipment, Abner and Amanda captured their time in quarantine on camera for the world, and allowed them to be creative in a whole new way.
Magnolia Network's slate of original programming launched July 15 on discovery+ and inside the Magnolia app.