Why You Recognize The Actress From The AHA Sparkling Water Commercial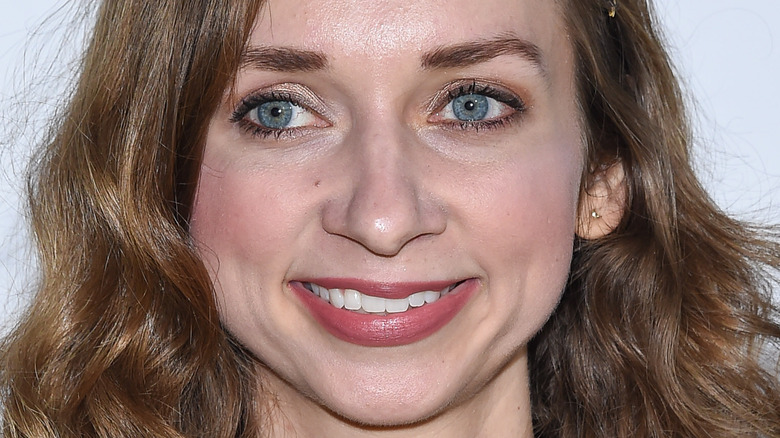 Shutterstock
If you recently caught Coca-Cola's newest commercial for AHA sparkling water, you probably noticed the star of the bump and asked yourself, "Where do I know her from?" Actually, you probably know her from, well, everywhere.
Lauren Lapkus is the current star of the AHA sparkling water campaign that debuted in May 2021. The commercials will be airing both online and on numerous streaming services, and Lapkus' co-star is Colton Dunn. There are a ton of places where you probably recognize Lapkus from, including "Orange Is The New Black," "'The Big Bang Theory," and "Good Girls." Lapkus often plays an especially funny character, and her keen sense of timing is pretty great for commercial work.
In 2020, Lapkus starred in the Adam Sandler-produced comedy "The Wrong Missy," which sounds like an experience she really loved. Funnily, it almost didn't happen. As she explained to ScreenRant, her co-star had a lot to do with it. "You know, I initially got the script and kind of went in on a lark. I didn't think I would get it, and I went in because I saw that David Spade was the star of it," she explained. "I wanted to work with him and was like, 'Well, I'll give that a shot.' And so, it was very, very exciting to get this part."
Lauren loves comedic improvisation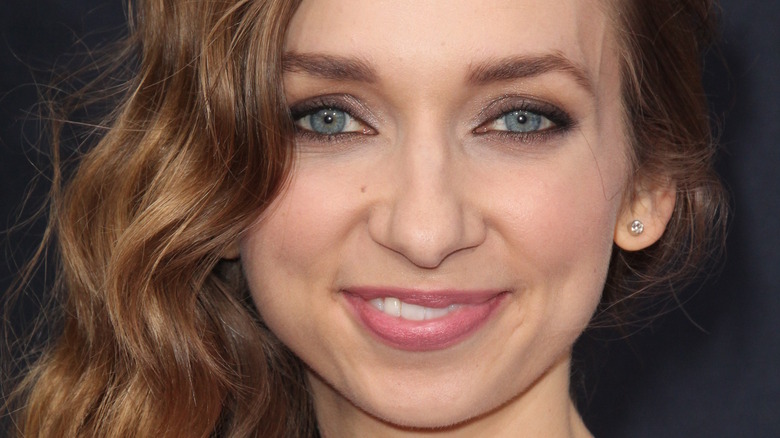 Shutterstock
In May 2020, Lauren Lapkus explained that working on "The Wrong Missy" was a joy because she had the freedom to improvise, which you don't always get in acting. She told ScreenRant, "Yeah, we would start with the script as it was. And then we would do takes where we could just go off script and improvise and add things. It depends on what they needed to serve the film; what they ended up editing together."
However, the final product ended up containing a mix of all types of work and scenes, including what was originally scripted. Lapkus revealed, "Because some scenes are probably exactly as they were in the script, whereas others are completely different. So, we got to mess around a bit" (via ScreenRant).
The movie ended up doing very well on Netflix, even hitting the No. 1 spot on the streaming platform, which Lapkus celebrated on Instagram. She wrote a post thanking fans, noting the big win. "Thank you for making #thewrongmissy the #1 movie in the world on @Netflix! Unbelievable," the caption read. "It's been so exciting for everyone who worked on the movie. Thank you for watching."