The Truth About CNBC Host David Faber's Marriage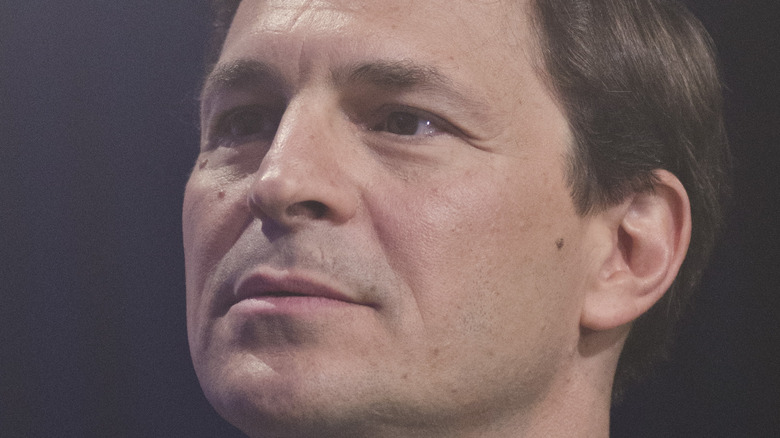 Kris Connor/Getty Images
After beloved "Jeopardy!" host Alex Trebek died in November 2020, the show introduced new celebrities to do guess spots until a permanent host is chosen. Forbes explains that Trebek held the role for nearly four decades and the producers are in no rush to make a choice.
"Star Wars" star LeVar Burton and broadcaster Robin Roberts have already thrown their hats in the ring at replacing Trebek and Outsider writes that David Faber is next. No stranger to the heady heights of TV, Faber will be hosting the show from August 2 to August 6. When "Jeopardy!" announced that Faber would be on the calling card as one of the newest host's he appeared to be ready and waiting for the role, he tweeted, "He is the least well known out of an incredible group of guest hosts, but promises not to disappoint Jeopardy's many fans. Correct response" This guy!" Looks like Faber will be a natural.
"Jeopardy!" announced that as their new set of celebrity hosts step forward, the show would donate money to each other their chosen charities. Faber selected the Robin Hood Foundation, an organization that fights poverty in New York.
And if you don't feel totally clued into the CNBC business journalist, Faber also has a pretty interesting personal life, including a happy marriage. 
David and his wife actually have similar jobs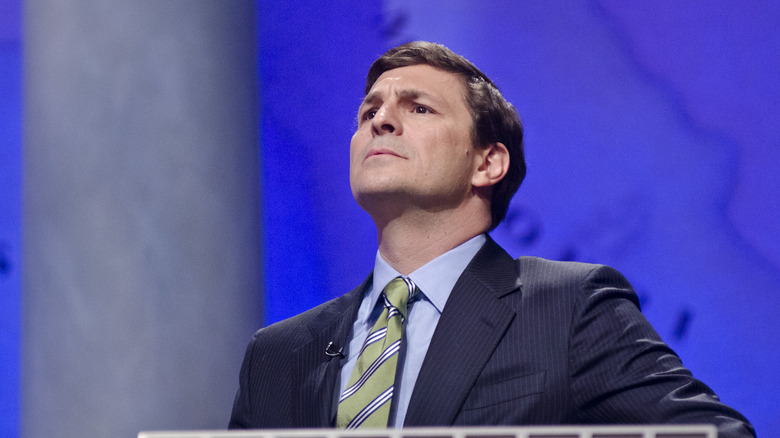 Kris Connor/Getty Images
David Faber is an accomplished journalist and writer. His profile on CNBC outlines that he's been with the network for more than two decades and in the time he's broken big finance and business news stories, published two books and gained New York Times best-seller status, and is co-anchor and producer on "Squawk on the Street."
Faber has dedicated his work life to business news and this is something that reportedly links himself to his wife. Fact Files writes that Faber married Jenny Harris in January 2000. The publication writes that Harris was an executive producer on "Moneyline News Hour" on CNN.
According to Biographyday, Harris started her career as a news reporter working for Nature. She went on to work with Reuters before taking the job at CNN. While both Harris and Faber's jobs mean they're on TV screens or pulling the strings behind the scenes, they've kept their relationship out of the public eye. However, they seem like a solid team behind closed doors as in January 2021 they celebrated their 21-year wedding anniversary.