The Real Reason Kristin Davis And Aaron Sorkin Broke Up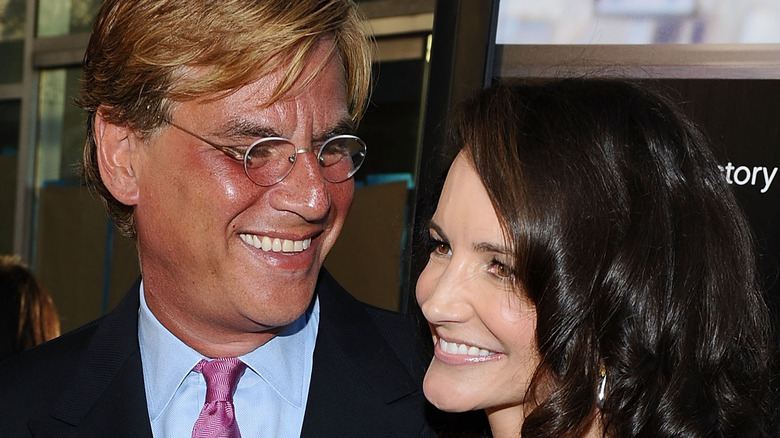 Angela Weiss/Getty Images
For six seasons — and two movies — we watched actress Kristin Davis portray Charlotte York on the beloved series "Sex and the City." We learned everything — and then some — about the ins and outs of Charlotte's dating life.
Meanwhile, Davis has had her own fair share of exes, including former basketball player Rick Fox, Damian Lewis, and Liev Schrieber (via Ranker). Perhaps most famously, Davis also dated writer and director Aaron Sorkin in 2012 (via Daily News).
The two made their debut as a couple when Sorkin took Davis as his date to the Los Angeles premiere of his short-lived HBO show "The Newsroom."
"It's been going on for around six weeks," an insider told E! News when rumors about the pair first started flying. "They are really happy. They have actually known each other a while through mutual friends and would sometimes bump into one another at industry events, but it has only just turned into something more."
The source also spoke of their compatibility, saying, "He is obviously really smart ... and Kristin is very intelligent, too ... They have a lot to talk about." Both also previously struggled with substance abuse and prioritized their sobriety above all.
So why did the relationship end?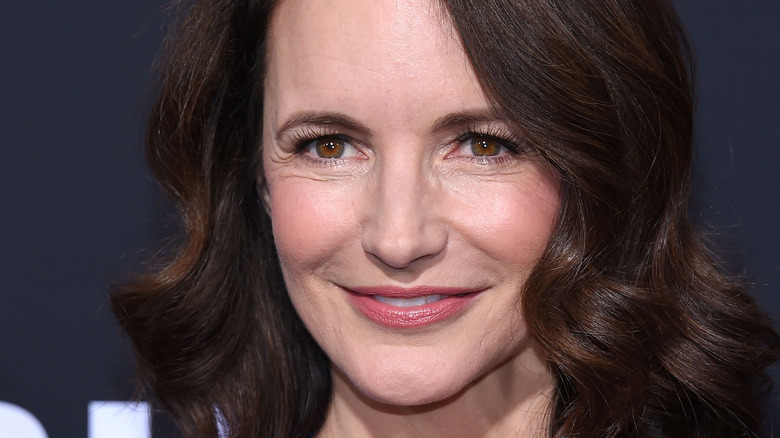 Shutterstock
Only a few short months after Aaron Sorkin and Kristin Davis went public, the pair were reportedly already going their separate ways (via InTouch Weekly).
Although a source had previously shared that "they have a lot to talk about," that's not everything to a relationship. As a close friend explained after their breakup, "They're very different people ... She's focused on raising her daughter, Gemma, and he's working on his show."
However, it would appear as there was no drama between the two. "They'll definitely remain friends," the close friend shared.
Prior to dating Davis, Sorkin was married for nine years to lawyer Julia Bingham (via AmoMama). The two met under somewhat unusual circumstances, as at the time, Bingham was working with Rob Reiner to help get Sorkin into rehab. Even so, the pair fell in love and later had their daughter, Roxy (via USA Today).
While it may be over between Davis and Sorkin, there's one thing that everyone can probably agree on: Their romance would have, at the very least, made for a great episode of "Sex and the City."