Here's Why Matt Amodio's Jeopardy! Win Has Made History
Ken Jennings is largely considered the best "Jeopardy!" player of all time, having won the GOAT tournament in 2020 (via NPR). Other well-known champs of the quiz game are James Holzhauer and Brad Rutter (via Ranker). Now, a new name is being added to the list of great players: Matt Amodio.
According to People, the 30-year-old Connecticut native just won his seventh consecutive game. Of course, Jennings racked up a 74-game winning streak in 2004, but still, consider that according to Ranker, Austin Rogers, the fourth most-successful "Jeopardy!" player of all time, won 12 games in a row in 2017.
Amodio's earnings from his turn on the show total $268,800, which puts him at number nine on "Jeopardy!"'s top earners list. Rutter is the top-earning contestant ever to have played, having given enough correct responses to net him $4.9 million during the regular season, and tournaments (via "Jeopardy!" Hall of Fame).
The new inductee who just made history is still playing, too. So could he win even more money and continue his streak?
Matt Amodio's new record adds to an interesting week for LeVar Burton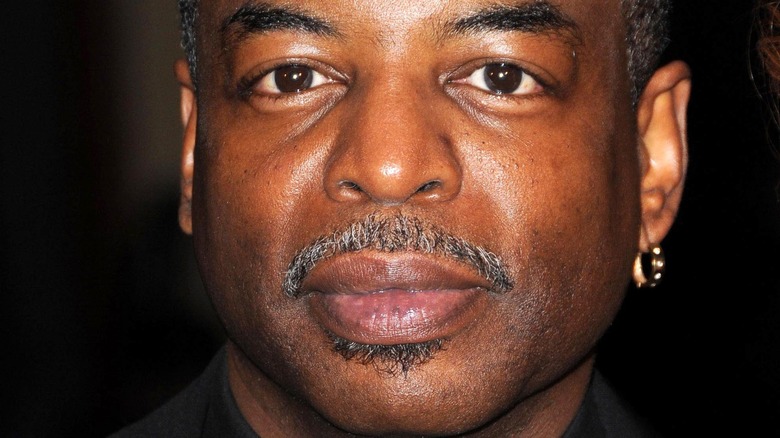 Shutterstock
Indeed, Amodio has the opportunity to continue his winning streak on "Jeopardy!" for the next two weeks according to People. But even if the Yale Computer Science Ph.D. student loses, he says about becoming a top player, "I knew that once you do it once, that's just such a great accomplishment. Nobody can ever take that away from you."
Right now, Amodio is nipping at the heels of past player Arthur Chu, whose earnings total just shy of $300,000, according to EW. Fans will have to wait to see how he performs in the coming games, while we also enjoy LeVar Burton's long-awaited turn as guest host, with many fans calling for him to step in as the permanent host (via MSNBC).
Meanwhile, it's worth noting Burton's stint as guest host also saw another contestant setting a new record — for the lowest score ever. Patrick Pearce ended his game at -$7,400 on the "Reading Rainbow" star's first night (via EW).