Here's What Billie Eilish's Billie Bossa Nova Really Means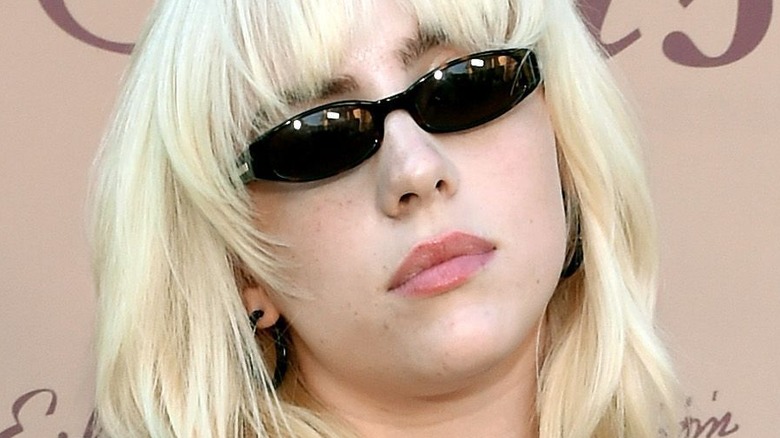 Michael Kovac/Getty Images
Billie Eilish is one of the most talented young artists of her time. The singer has dazzled her fans with hits such as "Bad Guy," "When The Party's Over," and "Everything I Wanted" (via Gold Derby). This week, the 19-year-old dropped her second album, titled "Happier Than Ever." The record features 16 brand new songs, including powerful tunes such as "Everybody Dies," "Not My Responsibility," and "Oxytocin" (via Genius). "Happier Than Ever" was so highly anticipated that five of her new singles charted in the top 40 of the Billboard Hot 100, per Entertainment Tonight
Following the release, the singer took to social media to share her excitement about the new work. "'Happier Than Ever' my sophomore album is finally out. i can't even process it. this was the most fulfilling most satisfying and profound experience i've ever had with my music," Eilish wrote on Instagram. "Finneas [her brother] and i were just on cloud 9 making this album i feel.. i love every song on this project so so much it literally scares me thinking about putting it out into the world for anyone to listen to. i feel like crying," Eilish added.
One of the new songs on the record includes "Billie Bosa Nova," a song that Billie and Finneas wrote based on a fantasy involving a pop star on the road.
Billie Bossa Nova is about secret love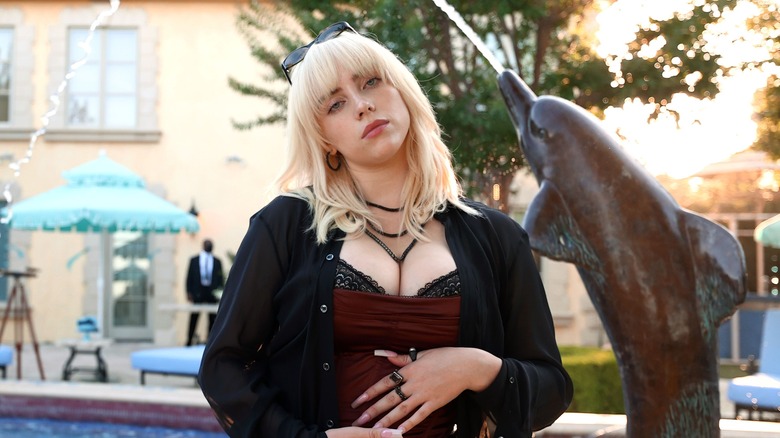 Matt Winkelmeyer/Getty Images
Billie Elish's new album "Happier Than Ever" features themes like love and sex through the perspective of a famous person with songs such as "Oxytocin" and "NDA." However, her tune "Billie Bossa Nova" takes a deeper look at a secret relationship through the eyes of a singer on tour, per Rolling Stone. "We have to do a lot of goofy bulls*** when we go on tour, where we enter through freight elevators in hotels and stuff, so that paparazzi doesn't follow us to our room," Finneas told the outlet, revealing the inspiration behind the song. "And so we acted as if there was also a secret love affair going on in there of Billie being like, 'Nobody saw me in the lobby / Nobody saw me in your arms,' as if there was a mystery person in her life during all of that," he explained.
The lyrics read, "Love when it comes without a warning / 'Cause waiting for it gets so boring / A lot can change in twenty seconds / A lot can happen in the dark" (via Genius). Eilish told Spotify that the beat for the song was written by Finneas back in 2019, but it took them a year to put words to it. "Then we listened to it again and kinda wrote this fantasy, romanticized, glorified, dream," she stated. The song is sure to be a hit among her fans, who love to hear the singer show off her sultry vocals in ballads.