Sarah Ferguson Says This Is How Diana Would Feel About Prince Harry And Meghan Markle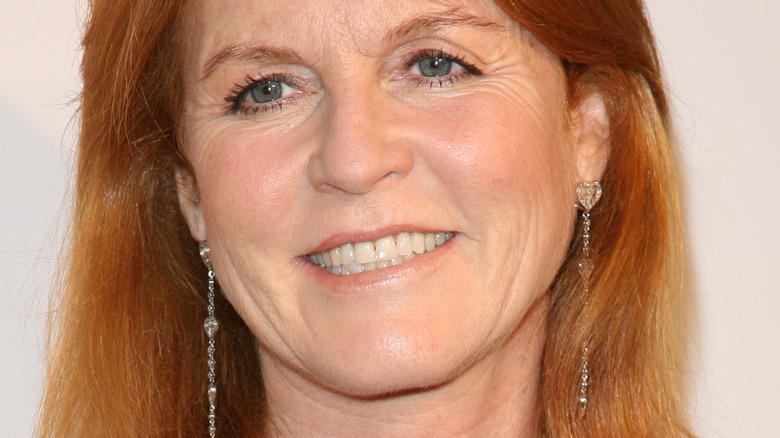 Shutterstock
Sarah Ferguson previously enjoyed a very close relationship with Princess Diana, and recently she's been speaking out about her late friend. The Duchess of York, or "Fergie" as the media has dubbed her, told People earlier this month that if Diana were still alive today that she would be so proud of how her sons Prince William and Prince Harry turned out. Ferguson admits that Diana would have loved William and Harry's wives, Kate Middleton and Meghan Markle, and would be so happy spending time with her grandchildren.
"She would be very proud of her sons and their wives, and she would be just like me, obsessed with her grandchildren. Because that's what she loved," Fergie stated. "[Diana] adored my girls. She adored the boys. This would be her haven. Her heaven." The duchess also went on to say that Diana would have been thrilled to have Kate and Meghan as daughters-in-law because they're both strong, independent women like herself. "If she were sitting with me right now, I know she would say, 'I am so proud of both of my boys and the wonderful wives they have chosen.' Because each has got her own voice," Ferguson added.
Now, Fergie is revealing more about what Diana would think of the situation with Harry and Meghan and the royal family.
Fergie says Diana would be proud of Harry and Meghan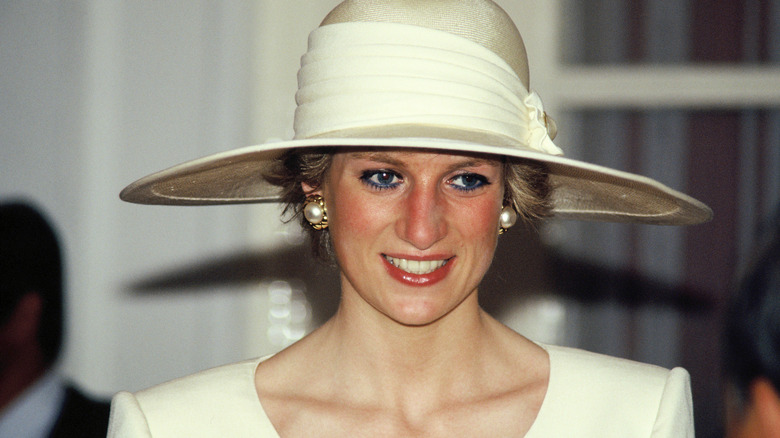 Georges De Keerle/Getty Images
This week, Sarah Ferguson sat down for an interview with "Good Morning America," and weighed in on the lives of Prince Harry and Meghan Markle, who left the royal family in early 2020 after becoming a target of the media and suffering mental health issues. Following their exit as senior royals, Harry and Meghan moved to California, where they've currently been speaking out about the issues they encountered while living the royal lifestyle.
"I believe that everybody has a right to their own voice and there should be no judgment on race, creed, color or any other denomination," Ferguson said of Harry and Meghan's current situation. The Duchess of York went on to reveal that Harry's mother, Princess Diana, would also be proud of her family. "I personally would never be able to judge another, so I just am not like that," she said. "I wish Harry and Meghan so much happiness and I know that [the late Princess] Diana would be so proud of her sons and their wives," Ferguson added.
Although Diana has been gone for over 20 years, Fergie says that she keeps her memory alive through memories and practicing kindness. "She's in my heart," Ferguson admitted. "I always say it doesn't matter whether you get the love back or you don't get love back or she's here or she's not here, you can love anyway and keep the kindness. I loved Diana and I will always love her even if she isn't here in person. It's a really lovely thing to have."