The Best Conditioners For Bleached Hair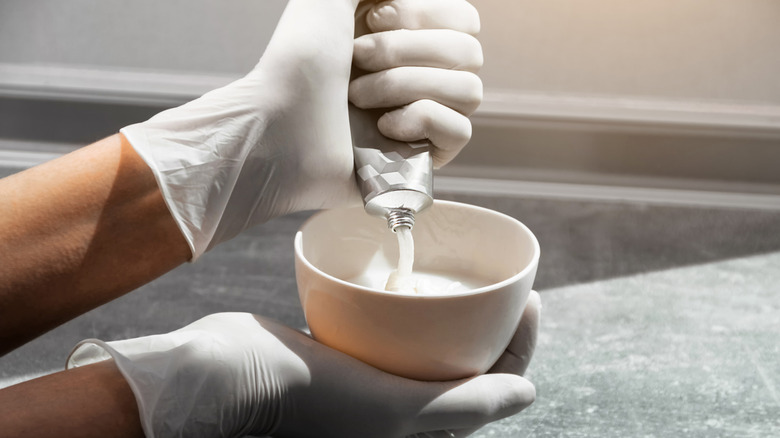 Shutterstock
Bleached hair requires special TLC for optimal shine, color and health. Since the chemical can leave strands parched, it's important to support its growth and keep its hue looking fresh in your maintenance routine. If you've had lightened hair for an extended period of time, you're likely familiar with the toning properties of purple shampoos and conditioners. In addition to considering this option, it's wise to take a closer look at what types of hydrating products you're putting in your hair.
Celebrity hairstylist Tim Aylward agrees, telling NBC, "Having bleached hair is like having a finicky house plant: It's not a full-time job, but you need to take your lifestyle and daily routine into account before making the leap."
The reason this type of hair dye is so damaging is that it impacts your natural color by extracting the pigment from each individual strand. This process removes the hair's protective layer and natural hue, the outlet notes. Essentially, your hair needs help taking care of itself once it's bleached. "You've removed the pigment on the inside, but you've also taken a lot of what naturally protects your hair [and makes] it shiny and strong," Aylward explains. "It's up to you to put back in what you've taken out with color-specific shampoo, conditioner and leave-in products.
However, since bleaching is so common, there are tons of options to choose from that will protect and fortify your strands while you shower.
Consider using a deep conditioner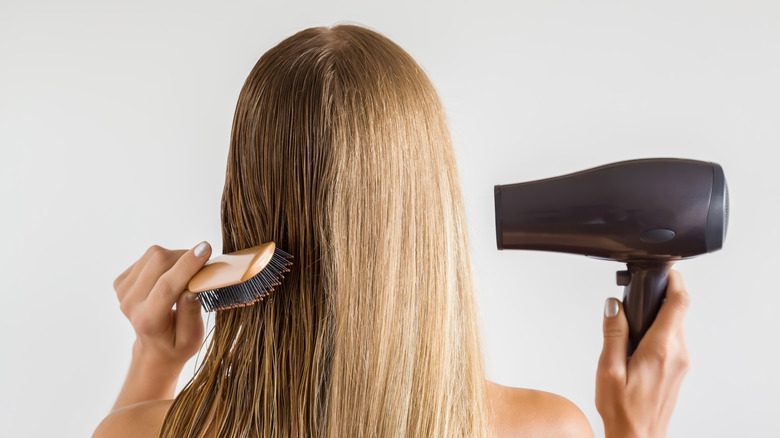 Shutterstock
Since bleached hair is left with little protective barrier following your treatment, the conditioner you choose should boast preservative capabilities for your tresses. For a high-quality product, StyleCraze recommends that you try Nexxus Humectress Moisturizing Conditioner for optimal nourishment. This conditioner locks moisture into your strands while supplying them with the protein it needs to look its best.
However, a fan favorite across the country comes from Joico with their Color Balance Shampoo and Conditioner. NBC reports that while the purple tone helps keep your blonde looking salon-fresh, the moisture-heavy ingredients strengthen your follicles from the inside out. You can also purchase the set for easy maintenance.
Of course, Opalex has quickly taken over the damaged-hair market with its repairing products. The outlet cites the brand's No. 3 Perfector Treatment as an excellent addition to your hydrating routine. Indeed, the formula protects against further damage by repairing broken bonds within your hair shaft — making it look stronger and silkier as well. Add a hair oil and deep-conditioning treatment to your routine to best fortify your strands. Opalex's No. 8 Hair Mask serves as the perfect complement to its strengthening conditioner, the outlet reports.
Having bleached hair is a lot of fun while it's healthy. Make sure to give your tresses the support they need to grow strong by picking the right conditioner.