The Lip Gloss Trend From Y2K That You Secretly Hated Is Back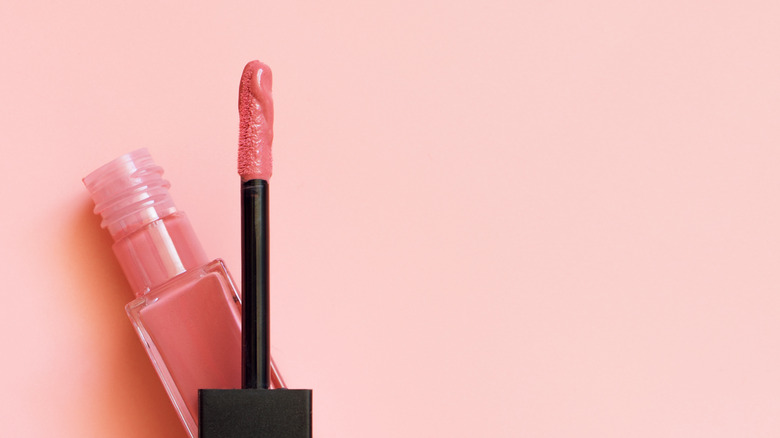 Shutterstock
Lately, it feels as if we are dipping back into the archives of fashion's past more than usual. The puffy sleeves. The mini-skirts. Even jelly shoes are making a resurgence. All of these nostalgic pieces we're seeing in the streets could be a symptom of the pandemic. "When the future is uncertain, the automatic behavior is to find refuge in past events and calm anxious feelings with known points of references," explains trend forecaster Marie-Michèle Larivée. Adding that, "Over the past few years, we've seen the resurgence of every decade back-to-back: 1960s, 1970s, 1980s and 1990s. Now, fashion has circled its way back to almost its tail. I feel that younger generations are obsessed with the aesthetics that were present before they had an anxiety-inducing future" (via Vogue).
As true as this may be, we can't be 100% on board with all of the revived trends. In fact, this one left such a "sticky" impression, we're a little unsure if we're ready to help awaken it from its Y2K grave.
Try to avoid the sensation of maple syrup smeared on your lips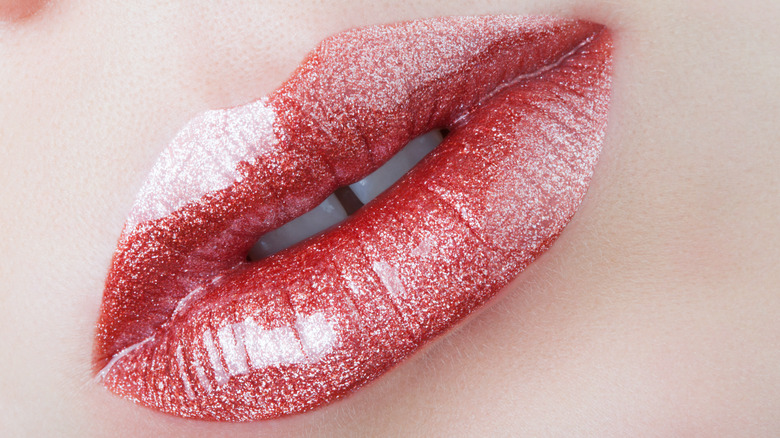 Shutterstock
That's right. Lip gloss is back (via InStyle). The matte-lipped hype has dimmed. And now we're noticing more glossier pouts light up our Instagram feeds.
Don't get us wrong. There is nothing wrong with a little extra shine. It's just the stickiness that was a part of so many lip gloss formulas in the early 2000s that is making us raise a questioning eyebrow. You couldn't kiss, slurp your Frappuccino, or snack on a handful of chips without your uber-sticky lip gloss getting in the way.
So this time around, choose a formula you're sure won't feel like your smeared maple syrup on your lips. And avoid the traditional bubble-gum pink colors and instead, opt for a flattering red hue or nude (via PureWow). Now that we'll be extra careful to avoid the stick and to modernize our color palette, we're feeling more jazzed about a juiced up pout.