How Birkenstock Is Bringing Back '90s Style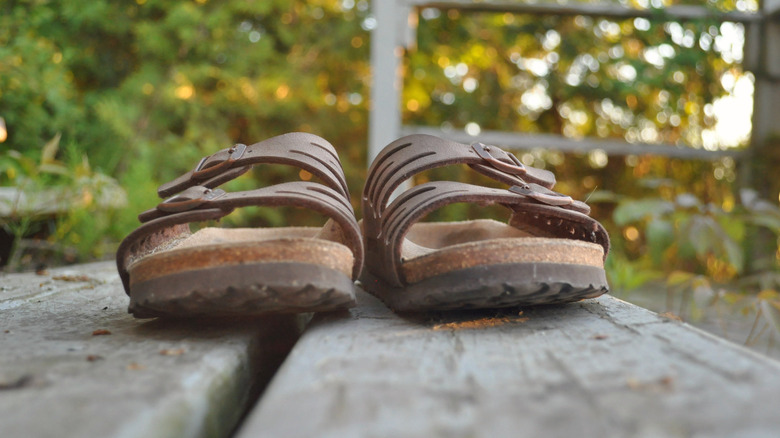 Shutterstock
In fashion, everything always comes full circle. Things that were popular during our grandparents' and parents' days are making a full comeback today, as vintage becomes all the rage on the runway. But, most of all, the most popular decade for fashion that is coming back in the spotlight is easily the 1990s. From oversized flannels to baggy, ripped jeans, the effortless and grunge style of the '90s is what's on everyone's minds these days.
Some of the most iconic looks of the '90s can be seen all over platforms like TikTok and Instagram, with celebrities and influencers channeling big names in the '90s like Britney Spears, Gwen Stefani, and Kurt Cobain. Retailers like Forever 21 and H&M seem to be hopping onto the '90s train as well, with their most popular arrivals and sales looking very much like our childhood photos. 
Indeed, certain companies are definitely seeing the '90s revival as their chance to make their own comeback. Take Birkenstock, for instance.
How the 'ugly shoe trend' took off ... again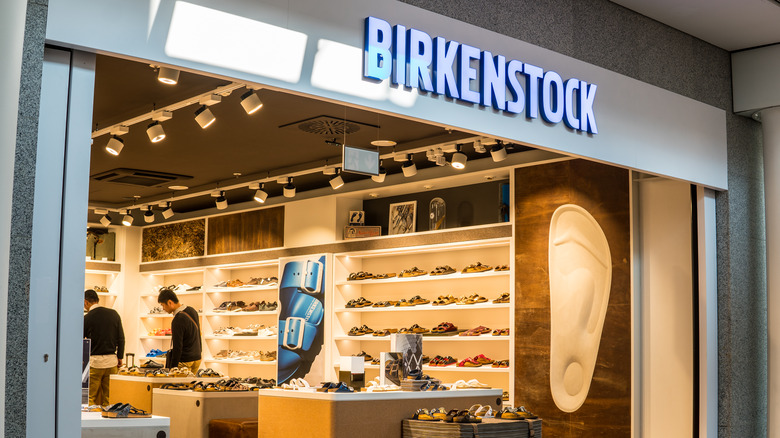 Shutterstock
One of the companies that is capitalizing on the reintroduction of the '90s in fashion is Birkenstock. The sandal and shoe company appears to be profiting off of the '90s revival more so than ever. So much so, that Birkenstock's profits are on the rise and aren't really dropping. According to CNBC, the company's inventory is up 140% at Nordstrom and 171% at Zappos over the past three months alone. 
And, there's a pretty good reason behind it. The shoes, which did fall off the market for a while, have made a comeback with the hipsters and influencers as the "ugly shoe trend" popped off (via Glam). It was the idea that the shoe was "so ugly" that "it's hip" for a while amongst the grunge, ironic, and hipster crowd. 
But, after Gen Z and the VSCO aesthetic picked up on them, they discovered the shoe was not only popular, but also wildly comfortable (via Vox). The cork bottom is not only durable, but it molds to your foot over time, making the shoe a perfect fit for the owner. So, while the popularity of Birkenstocks today is a full-circle '90s comeback, we can't deny we also appreciate comfortable footwear — especially during the summer.