An Unlikely Designer Is Behind Queen Elizabeth's New Platinum Jubilee Emblem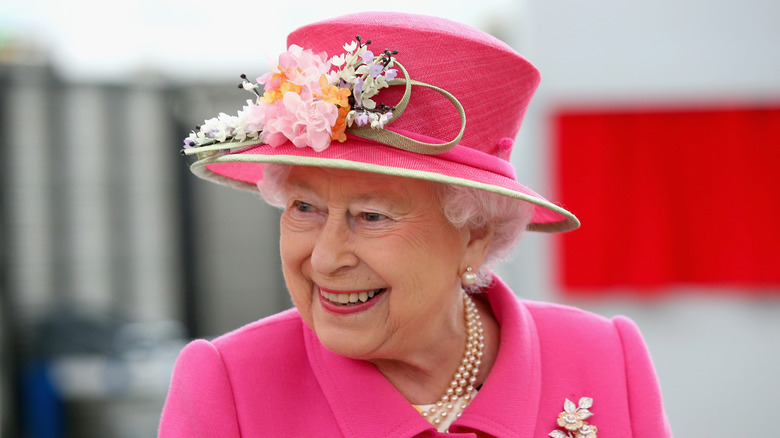 Chris Jackson/Getty Images
Queen Elizabeth II is the first monarch to celebrate her Platinum Jubilee — a full 70 years on the throne. Next summer, the country will mark the occasion with the usual parades and emblems. For the special event, a designer by the name of Edward Roberts created the official symbol and he hasn't even had his 20th birthday yet.
According to People, Roberts is a 19-year-old graphic design student who beat out hundreds of other artists between the ages of 13-25 to have his chance at creating the official emblem of the Queen's Jubilee. Next summer, between June 2th and June 5th, the country will see his design on various banners, documents and merchandise. The outlet reports that he released a statement detailing his excitement, noting that he "wanted to give a modern twist to the iconic elements of St. Edward's Crown, and so I created a continuous line, which I felt was a fitting representation of The Queen's reign."
In addition to having the recognition as the designer, Edwards will also attend the Queen's parties next summer — namely, the "Platinum Party at The Palace" concert. There will also be a pageant that showcases the grandeur of the House of Windsor in addition to all of the other celebrations taking place throughout the week.
The Platinum Jubilee Emblem features the number 70 in its design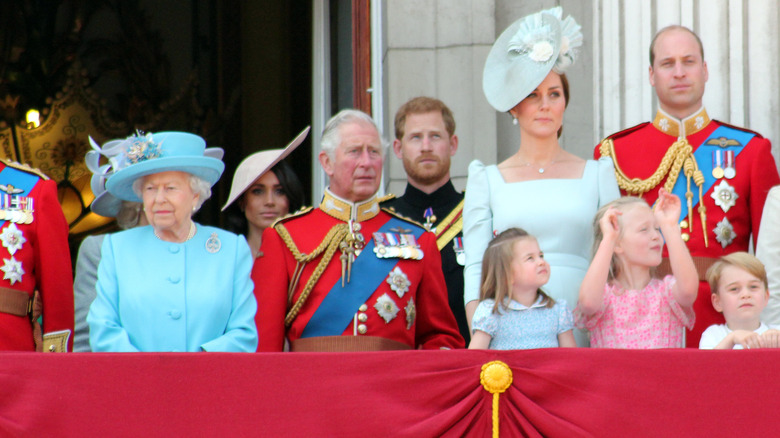 Shutterstock
In the Crown's pursuit to stay relevant and appeal to the younger generations, they tasked the nation's youth with creating the Jubilee's emblem. According to The Telegraph, Buckingham Palace aimed to create a look that was appealing to the "smartphone generation" and thus, 13-25-year-olds had their chance to create the design. Roberts' design features a futuristic-looking crown with hand-drawn lines. The number 70 is aptly placed in the emblem as well.
One of the judges for the contest, Paul Thompson, Vice-Chancellor of the Royal College of Art, had this to say about Roberts' creation, "This clean graphic design takes us on a simple line journey to create the crown and the number 70, beautifully capturing the continuous thread of Her Majesty The Queen's 70-year reign. Drawn on a computer, the ingenious emblem works across all scales and the flow of the line gives us a sense of a human touch behind the digital design process."
The Trooping the Colour Parade, a national church service, the Derby at Epsom Downs and the lighting of the Platinum Jubilee beacons all await the British public and the royal family next summer, People reports. With the purple modern emblem in place, the celebrations are set to go.